Campfire Collective Ambassadors
Go boldly, tell your story. Campfire is building a collective of ambassadors who share a passion for the outdoors. If you've got meaningful audiences and great content, we've got the platform.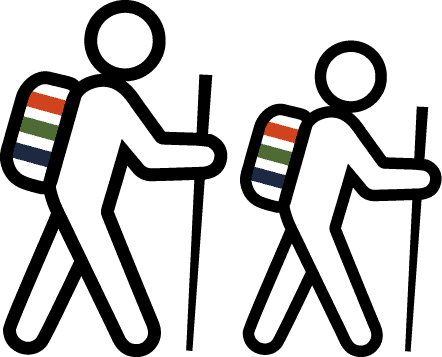 We're looking for guides
Our formula is straightforward.  Put people first.  Inspire them to go to the wild with great stories and content, recommendations, and by connecting people with products and services that will help them get there. Empower people through education, knowledge and know-how.
We introduce people to content, industry partners, and products that enable awesome outdoor pursuits.
If you're an individual influencer, content producer, brand or agency looking to connect and inspire, let's get you in the collective.
Apply to become an ambassador
For individuals
Do you love the outdoors? Do you want to connect people with great content and recommendations to help enable their outdoor pursuits? Apply to become an ambassador and we'll set you up so you can motivate and inspire.
For Brands and Agencies
Do you provide products and services to empower people to pursue the outdoor activites they love? We want to work with you to connect with the Campfire Collective so we can enable them to go boldly to the wild.
WILDLY MISSION-DRIVEN
It's not what we put out there that matters. It's what people do with it. Success should be measured by real people actually getting inspired to the wild. Working together collectively to achieve this, while protecting our playgrounds is the mission.
Our mission
We Inspire and Empower Outdoor Pursuits
We believe that people are better people when they go to the wild. And when you spend time outdoors, you care more about it. You're invested in yourself and the environment around you. So we've built a collective to inspire and empower you to get there. 
Campfire is a collective of Brands, Educators, Publishers, Ambassadors and Public Agencies with a mission to help you optimize your outdoor pursuits.