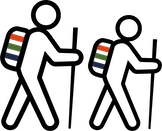 Working along side our Creative Director, you'll be directly involved with conceptualizing and rolling out creative campaigns to elevate the suite of brands and help drive the business forward, both online and off. Other areas you will be directly involved with are, conceptualizing and designing web UI's, conversion optimized landing pages, email campaigns, as well as social content and print assets. You'll
be called upon to be a brand champion, driving the quality,
positioning and guidelines of all our brands.
Campfire is a lean, fast-growth entrepreneurial environment where people thrive and where you'll be rewarded for amazing work.
Design is in your blood. You're a creative and passionate graphic designer that consistently strives to produce best-in-class work. You're able to see the big picture while producing work with precise attention to detail. Creative but also methodical and organized, you're awesome at anticipating next steps and can apply intuition to your ideas and work. Your design aesthetic is clean, tight and aspirational. You have a keen understanding of Adobe Creative Suite and a knack for web design using Sketch.
A growth hacker at heart, you've got a talented understanding of how design impacts both brand positioning and e-commerce conversion. You're a great communicator who can successfully convey big ideas while ensuring every detail is sorted.
Conceptualize and design interfaces for websites, landing pages, user dashboards and creative campaigns
Execute all visual designs from concept to final hand-off, while ensuring evergreen quality
Define, implement, maintain and champion graphic design best practices across the company
3+ years of graphic and/or user interface design in a
corporate or agency context
Strong portfolio, including depth of experience in web
design, print and brand development
Proficiency in Photoshop, Illustrator, InDesign, Sketch
Excellent visual design and on-page optimization, experience with sensitivity to user-system interaction
Eye for Design
And Creative Wit
Typography
Web Design and
functionality
Detail Oriented and Organized
Software Knowledge
Email us your resume and please include your LinkedIn URL as well as 100 words on why you'd be great for the position.
We thank all applicants for their interest; however only those selected for interviews will be contacted.
Live here
work here
be awesome
One region. Countless ways to kick it. Peterborough, ON Canada is a place with soul, where the people are genuine and community is strong. At the doorstep of awesome outdoor pursuits without the big city price tag, our creative economy is driven by talented people who enjoy the woods, water, galleries, microbreweries, restaurants and enviable music scene that Peterborough has on offer. Where else can you make a home on the lake and commute 15 minutes to a great job you love? 
"I love working here because no day is ever the same. Each day I am presented with new challenges, situations, and opportunities which really helps me stay focused. I really appreciate the ability to be agile, empowered, and creative while using data to help inform decisions. "
– David, Software Developer –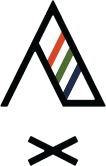 We inspire and
empower outdoor
pursuits
Campfire is a platform that inspires people to discover, learn, explore and share their outdoor pursuits. We partner with educators, brands, influencers, public agencies and content publishers that are purpose-built to help optimize outdoor pursuits, leveraging the power of a collective to inspire and empower people to get outdoors. Our purpose is founded in the belief that people are better people when they go to their wild – and our success is ultimately measured in awesome adventures taken. Working together to achieve this while protecting our natural playgrounds is the mission.
People
First
 
Put people first. Remember why we're doing this: To inspire people with adventure and to leave the world a better place.
Be bold
Be awesome
 
Define awesome, innovate and pursue excellence in all aspects of life. Believe in greatness
Growth Hack
Every Day
 
Put customer happiness, product passion and continuous improvement at the center of everything we do.
Get shit
done

Learn from the data, be agile and disciplined and get it done.
Commit to
what you love

Live out passion for the outdoors, share it with others and do our best to protect it.

In partnership with 1% For The Planet, Campfire pledges a percentage of our annual revenue directly to nonprofits that sustain and protect the wild.