 North America's Online SNOWMOBILE Safety Course
Fresh Tracks Laid. SLEDsmart! is an Online Sledding Safety Course built from the ground up by riders and experts in the field. Sign up for 15% off our standard course fee and we'll keep you posted about our launch.

Built By Riders, For Riders
Launching in 2018 to help riders obtain their official government approved snowmobile license.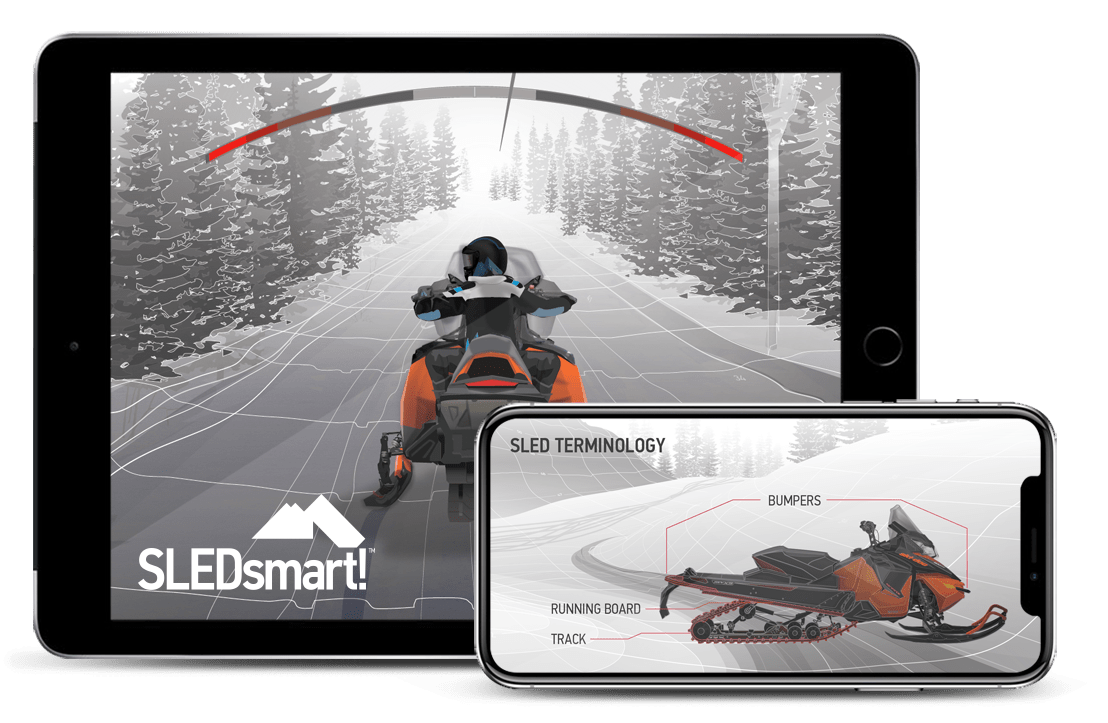 Animated & narrated
Launching in 2018 with narrated animations and video with the latest up-to-date content that's perfect for all ages.

Live Support
We're real people, and we're here to help. Get in touch by phone, email or chat anytime.

Anywhere, On Any Device
You'll be able to study at your own pace from anywhere, anytime on any device & we'll automatically track your progress.

No Risk, Good for Life
Free unlimited retries means you'll be guaranteed to pass, plus we've got you covered with our 100% Satisfaction Guarantee.