When winter rolls around, people tend to put away the fly rods and take out their winter toys. I'll let you in on a little secret – the winter months can truly provide you with some of the absolute best fishing! It really doesn't have to be as unbearable as you might think. Here are five tips for winter fly fishing to help you have a successful day out there on the water.
1. Fewer crowds, more fish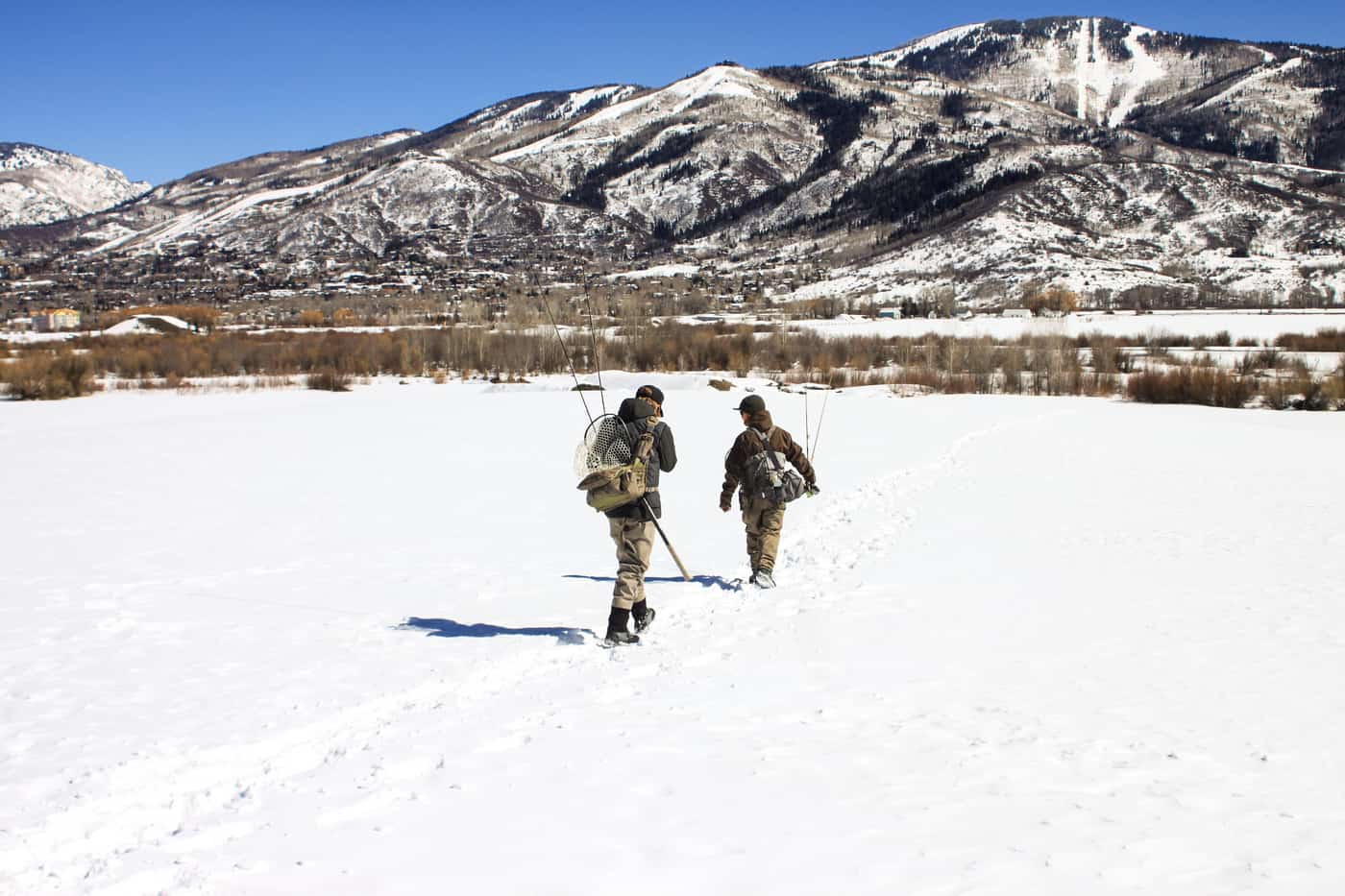 First thing that comes to mind when you think of winter fishing? Freezing temperatures and quite frankly, you are not the only person that thinks that way. Take advantage of these winter months to access rivers that are typically crowded in the summer. There are some rivers that I rarely fish in the summer because of elbow-to-elbow traffic. But during the winter months? I might find only one other person out there on the water at the same time as myself. Less pressure on the river, less pressure on the fish, likely means you'll have more success.
2. Freestone or tailwater?
Typically, during the winter months our freestone rivers are extremely cold and often anchor ice is affected. This is the ice that is attached or anchored to the bottom of the river. Accessing these rivers can be a challenge or even unproductive. This is because fish can get sluggish in extreme cold temperatures. But luckily, there are other options. Tailwater sections are typically the best as they are controlled by dams. Located below reservoirs, the water temperature is relatively consistent throughout the year and provides a steady supply of food. With the abundance of food year-round, tailwater are usually home to large, trophy trout. And winter can be an ideal time to target these fish.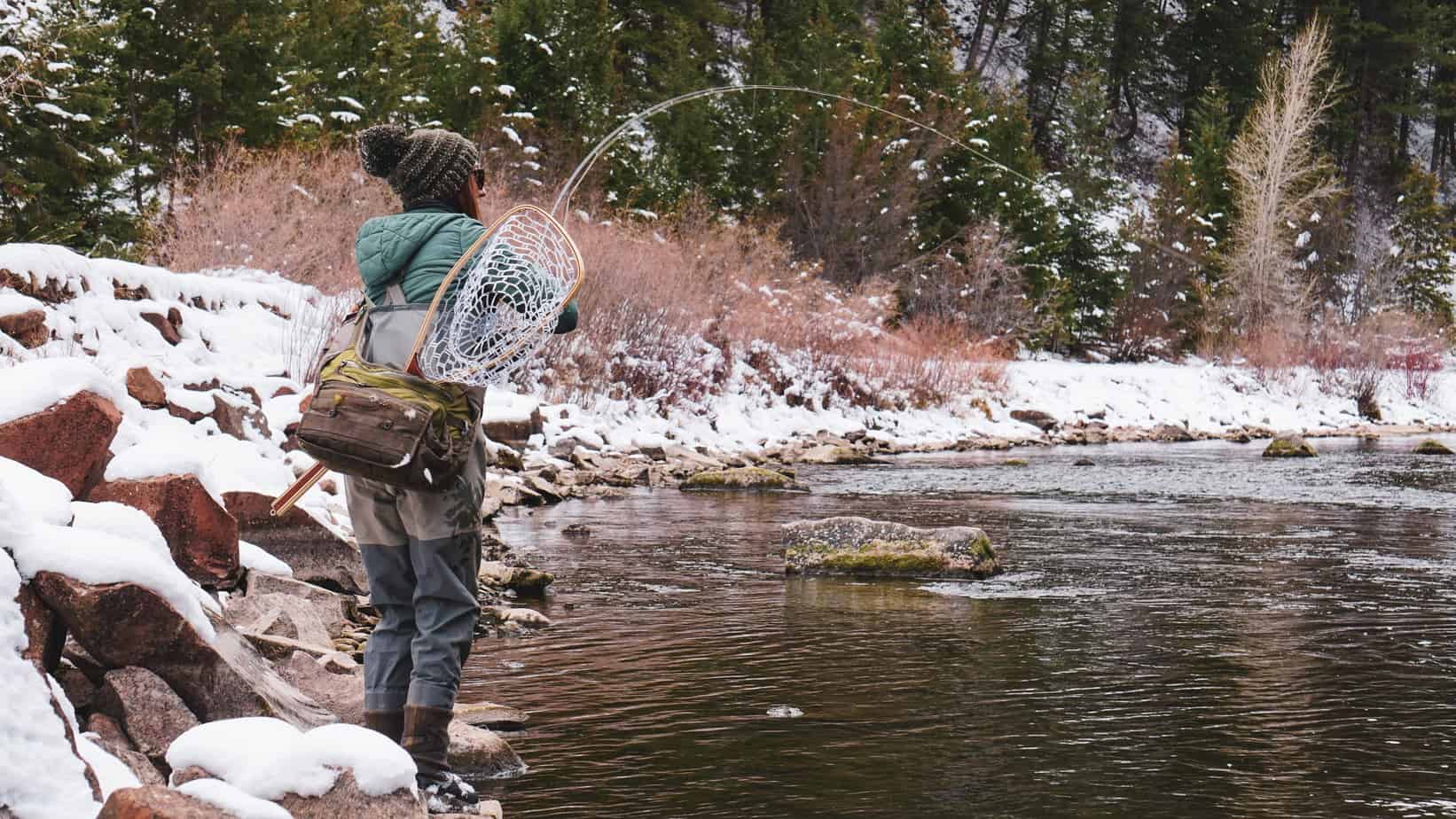 3. Look for food sources present
With the water temperature being relatively consistent in tailwaters, you can find an abundance of midges all winter long. Midges are a key food source for trout during the winter month. It can be an absolute blast to fish midge dries when you find yourself in a hatch. I've found that by leading with a slightly larger dry and following it with size 20-24 midge dry, it can make it a little easier to spot those smaller midge dries that you're mimicking. Take the time to flip over rocks and look at the snow along the banks to determine what bugs might be present. Most reservoirs also have mysis shrimp present. This can be a great fly choice when fishing the stretches of river right below the dam.
 
Bonus tip: Tailwater fish get a lot of pressure, so if you find that fishing is slow, try dropping down a size on your tippet. I typically use 5-7x.
So, we already know that fishing can be great, and the rivers are less crowded. Let's chat about how to stay warm on those freezing cold days. Here's two things that you need to invest in now to make your trip much more enjoyable on the river.
First, a dehooking tool. Seriously, this tool is a game changer. It allows you to reach down and remove a hook without having to handle the fish and getting your hands wet. This will keep your hands dry and warm so you're able to fish longer.
Secondly, hand warmers are an amazing investment. I never go to the river without them. I even put a few in my boots to keep my toes from going numb. Pair that with gloves that allow you to have access to your fingers. I personally use the SIMMS Guide Windbloc Foldover Mitt. They keep my hands warm but allow me to have access to the fingers when I'm re-rigging.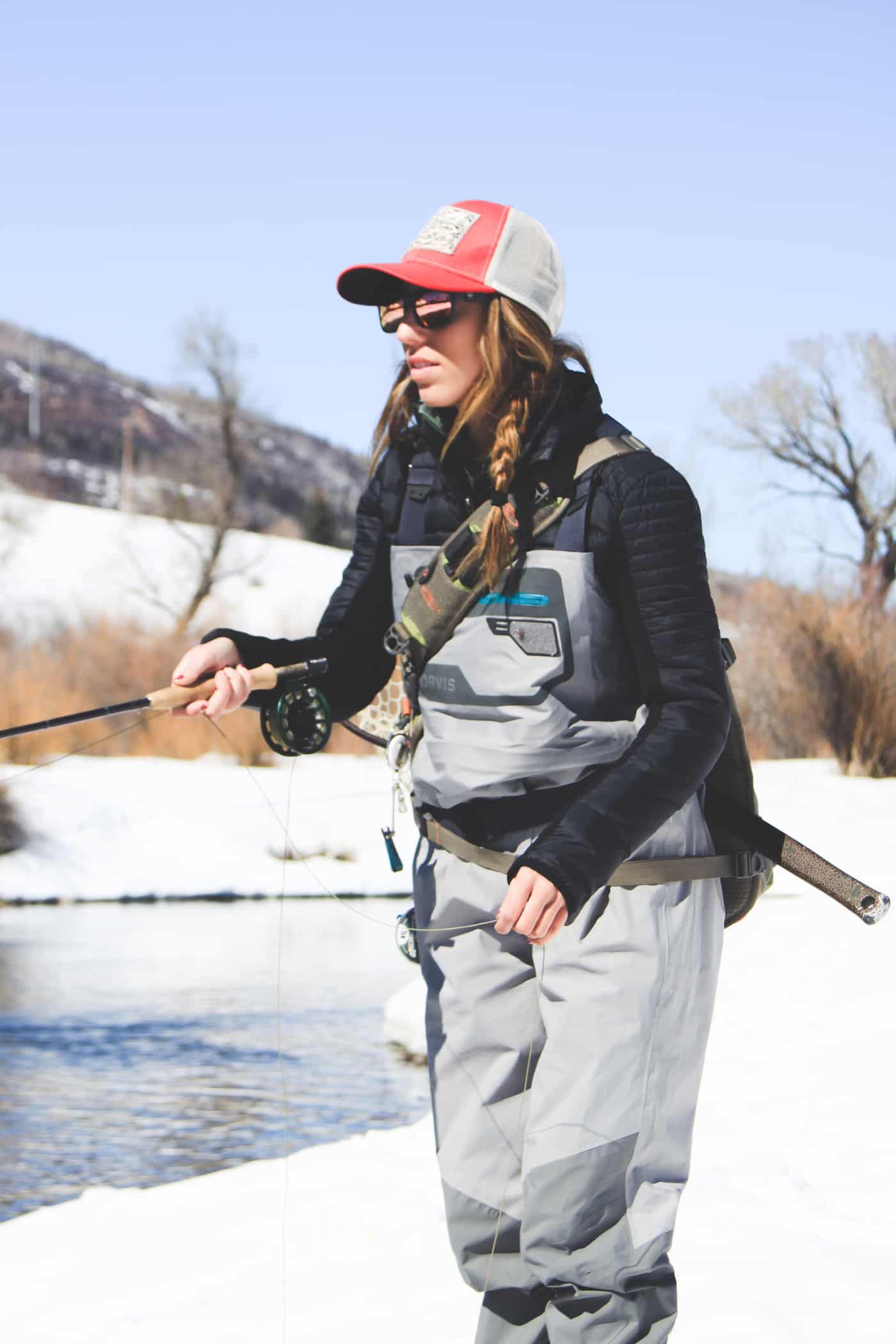 5. Monitor the weather & temperature
If you have a few warm days in a row and you noticed temps get above 30 degrees, it's not a bad idea to go fish a freestone river. It's likely that those bugs will be hatching in the afternoon when the temperature is just right, and you'll find yourself in a feeding frenzy. Those are the days that can provide incredible fishing because those fish are eager to eat!
Fly fishing takes a lot of thought and knowledge of the river, bug hatches and trout feeding patterns. You want to be able to first accurately select the spot to fish and then choose a fly that will attract a fish. Hopefully with these five tips you'll be better equipped for your next winter fly fishing expedition. And feel your line tense in your fingers.