Go boldly, tell your story
"I'M PRETTY CONTENT WITH JUST LIVING MY LIFE RIGHT HERE… WHEREVER THIS IS."
– Shyanne Orvis, Campfire Ambassador –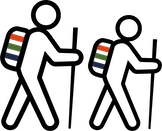 We're looking for Ambassadors
Campfire Ambassadors are enthusiasts and experts who share and inspire adventure. They're usually the locals you know, or the one's you'd love to hang with. Some are account managers, founders, ski-bums, guides, moms, dads and budding groms. They're all just darn good people doing awesome stuff in the outdoors who love sharing their adventures with the Collective.
If you're a local expert with great content and good stories, let's work together.

Here's a few Ambassadors from the Collective. Good times!

We're on the same mission. Campfire partners with educators, brands, public agencies and content publishers to inspire and empower people's outdoor pursuits. Let's partner up and put the power of the collective to work.

If you're an educator, subject matter expert or content producer who's motivated to inspire confidence, let's connect.

We partner with brands that are purpose-built to empower awesome outdoor pursuits. Let's work together.

Our goals are your goals. We work closely with public agencies to help you achieve your mandate of activation, retention and responsible outdoor participation.

If you produce unique and compelling content that inspires, we've got the platform.
It's not what we put out there that matters. It's what people do with it. Success should be measured by real people actually getting inspired to the wild. Working together collectively to achieve this, while protecting our playgrounds is the mission.