North America's
Paddling Safety Course
Paddle, Portage, Paddle. PADDLERsmart! is North America's Online Paddling & SUP Safety Course built from the water up by paddlers and experts in the field.
Paddle, Portage, Paddle. PADDLERsmart! is North America's Online Paddling & SUP Safety Course.
820,221 courses completed and counting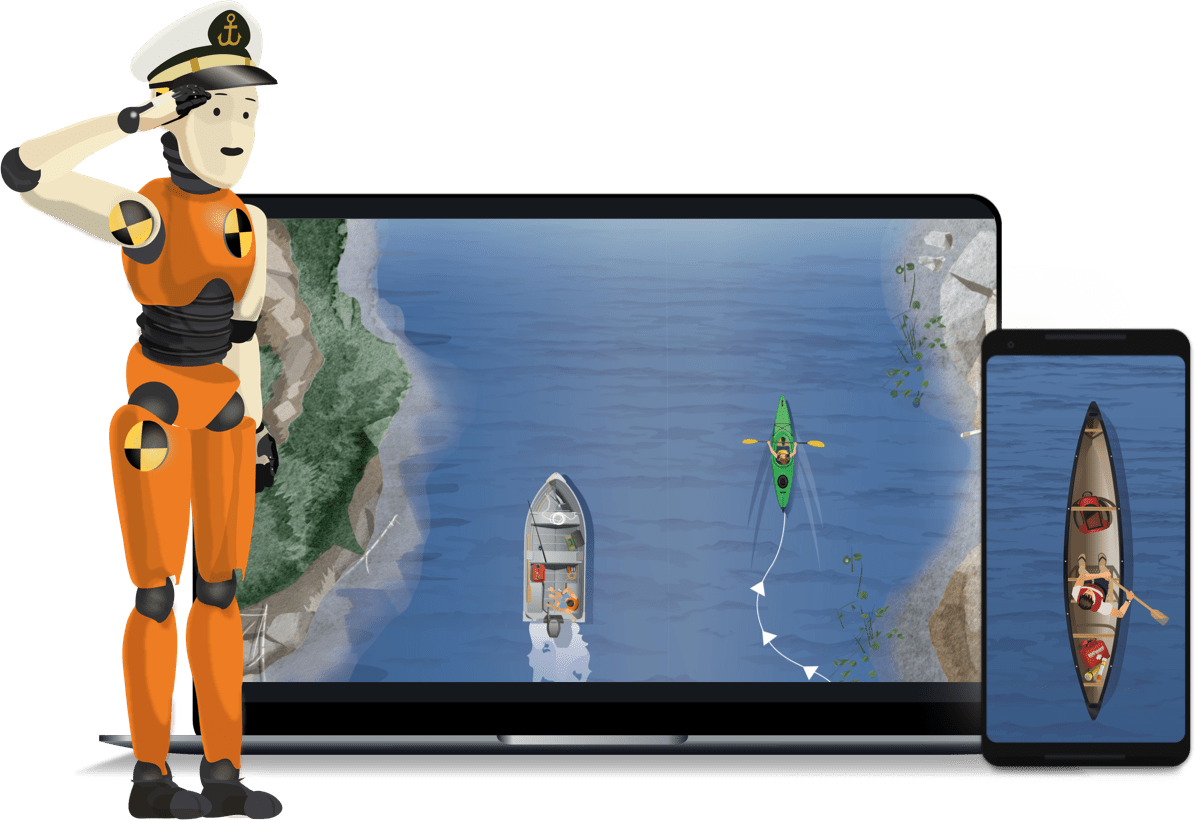 Trusted from Coast to Coast
PADDLERsmart! Is North America's Safe Paddling Educator. Whether you're a junior j-stroker or seasoned rapid-rider, we'll give you the knowledge and confidence to safely navigate the waters in your canoe, kayak or stand-up paddleboard.  We're paddlesport enthusiasts too, and our mission is to empower you to get out and safely paddle your way to new adventures.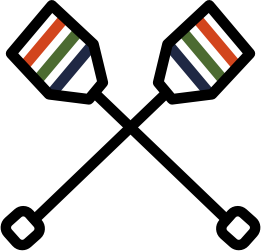 Three easy steps to get paddling
PADDLERsmart! is the easiest and fastest way to get your paddling certification. We include everything you need.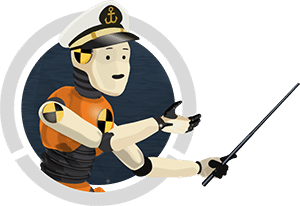 Study up with the PADDLERsmart! Safety Course. Animated and narrated lessons put you in the paddler's seat. Take it from anywhere, on any device. It's perfect for all ages.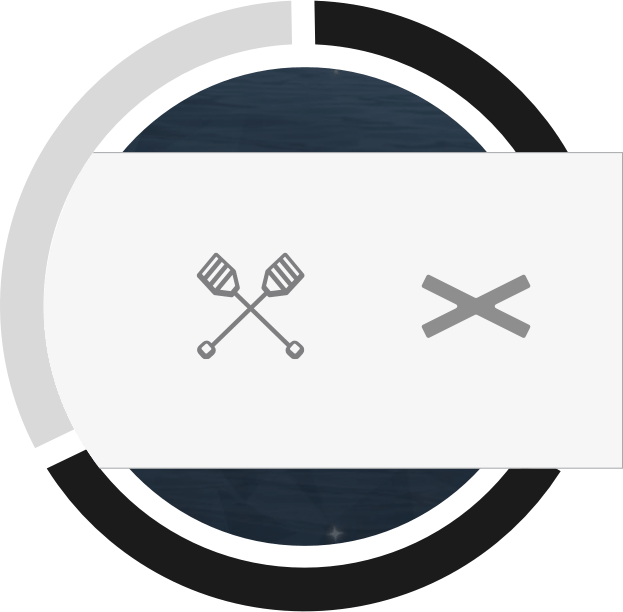 It's easy. The five course modules equip you with valuable paddling knowledge and skills. Our multiple-choice test is open book with unlimited free retries.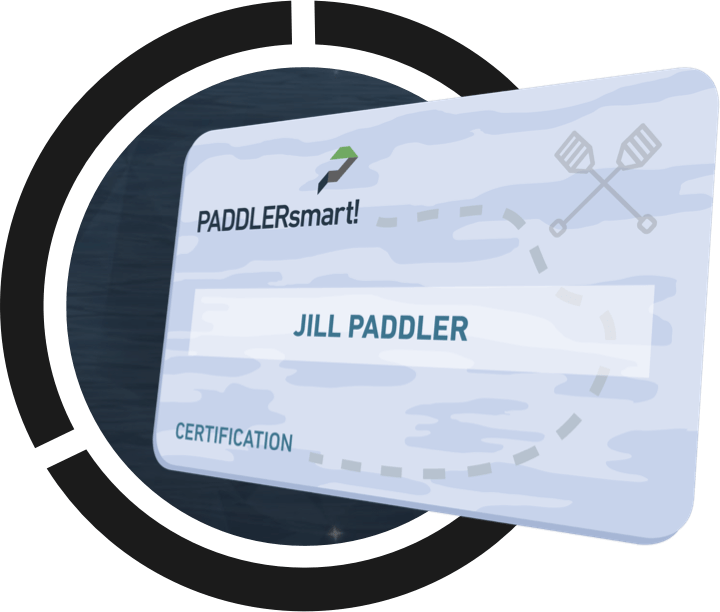 Your certificate of completion can be printed immediately once you pass the online test. Plan your next paddling adventure, whether it's riding the rapids or enjoying tranquil waters.

We've teamed up with the best outdoor, adventure and travel brands to help you get the most out of your outdoor pursuits. Your BOATsmart!, HUNTINGsmart! or ATVsmart! course fee includes free membership to Campfire Collective and instant access to exclusive partner discounts.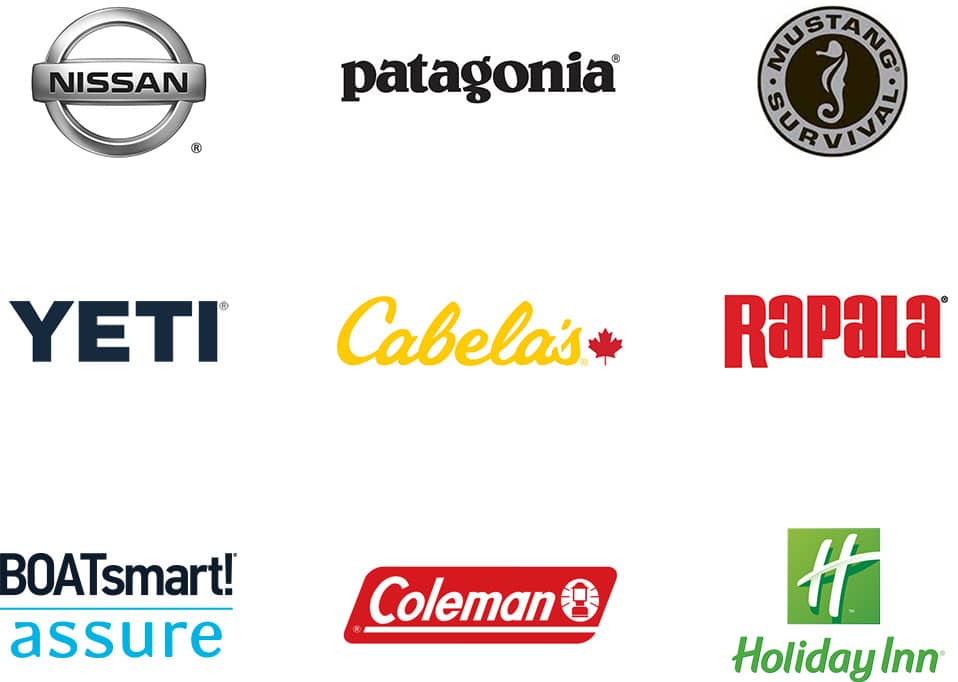 Campfire helps people have awesome outdoor adventures.
Campfire was founded with the belief that we're at our best when we go to our wild. Collective membership is free. Join now to get exclusive discounts from leading outdoor brands, access high quality online courses and inspire others. Your wild awaits, go boldly.