KENTUCKY BOATER EDUCATION CARD
A Kentucky Boater Education Certificate (or boating license) proves that you've obtained the knowledge you need to safely operate a motorized watercraft on Kentucky's waterways. You must be 12 years or older to operate a motorboat (or PWC) 10 horsepower or over in Kentucky. Boating Safety Education is required by anyone 12-17 years of age. Boaters can get certified by taking the official BOATsmart! Kentucky Boating Safety Course and Test now.
OBTAINING YOUR KENTUCKY BOATING LICENSE
By taking the online BOATsmart! Course right here! Register for the BOATsmart! Kentucky Course today and you'll be on the water with confidence in just a few hours!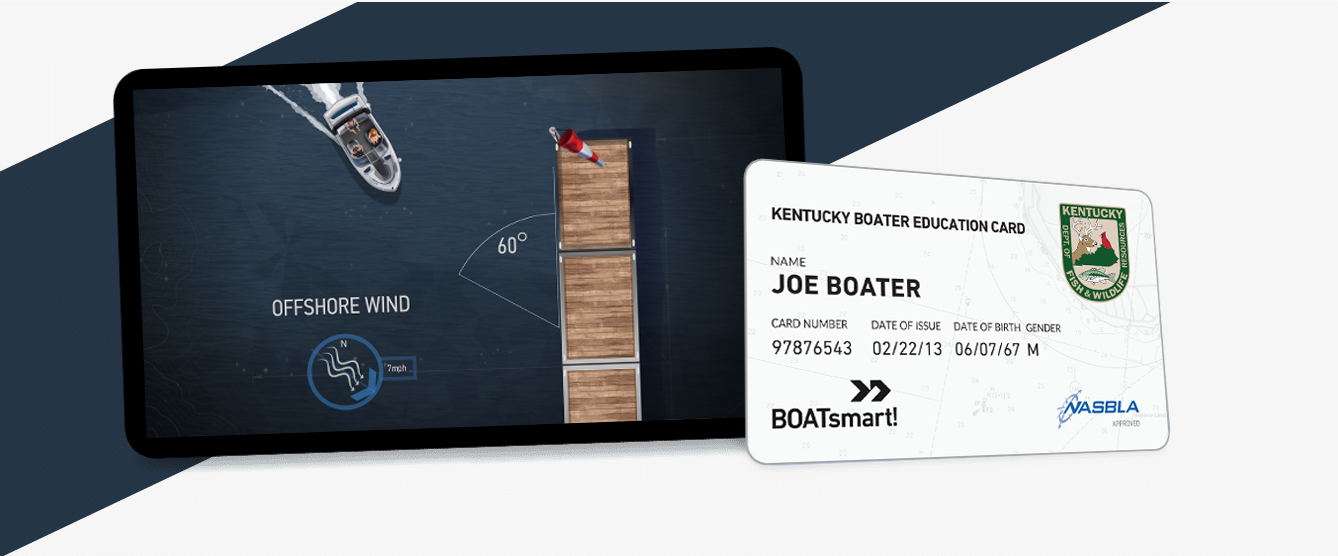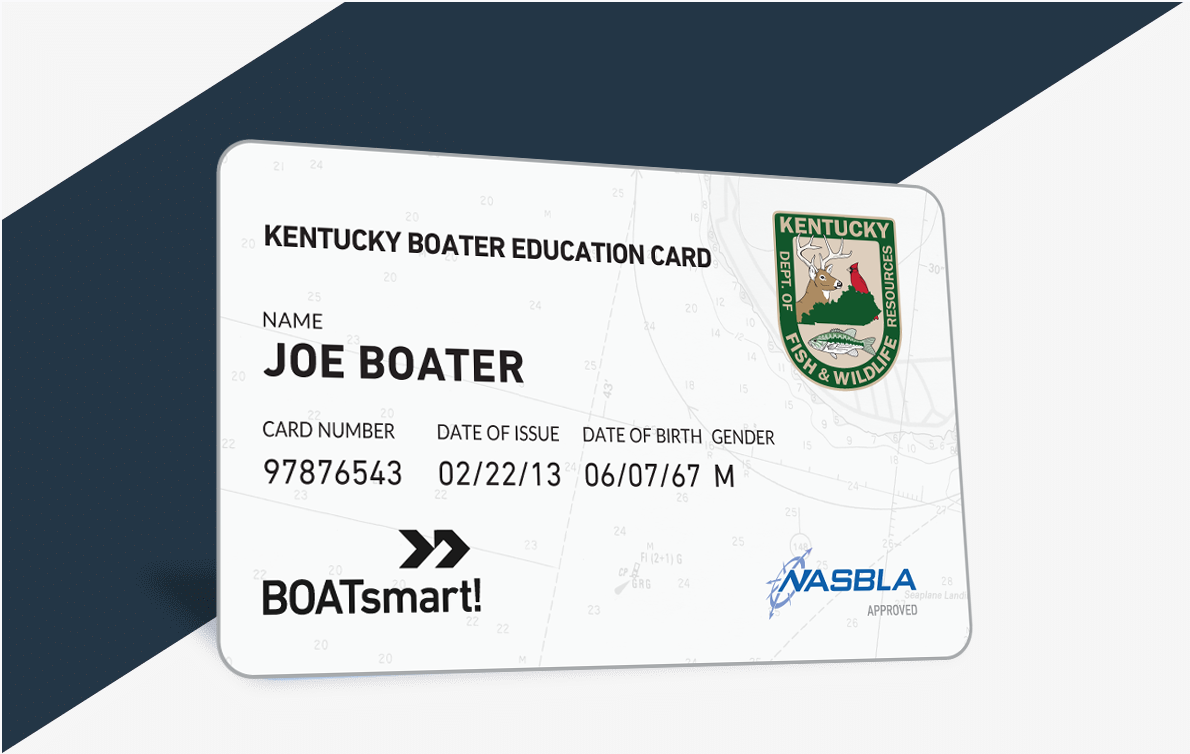 Get your Official Kentucky
Boating License
The Official NASBLA and Kentucky State-Approved Boating Course, Test & License.
Get your Official Kentucky
Boating License
The Official NASBLA and Kentucky State-Approved Boating Course, Test & License.
LIFE JACKET REQUIREMENTS IN KENTUCKY
In Kentucky, all boats are required to carry one, Coast Guard Approved, wearable life jacket or PFD for each passenger on board the boat and/or being towed by the boat.
Adult boaters are not required to wear life jackets when boating. However, our suggestion is to always WEAR IT!
In Kentucky, children 12 years of age and under are required to wear a Coast Guard approved life jacket when on the open deck of any boat that is underway. Parents, make sure your kids are WEARING properly secured life jackets that are in good condition. It's the law. WEAR IT Kentucky!
It is illegal in Kentucky to drink and drive.
This law applies to boaters. You will be considered 'intoxicated' or 'under the influence' if your Blood Alcohol Concentration (BAC) level is 0.08 or higher.
If you are convicted of operating any type of boat, including a personal watercraft, or using water-skis, a surfboard or any other water sports device while under the influence of alcohol or drugs, you will be subject to a fine and may also face imprisonment.
Keep in mind, public intoxication is illegal in Kentucky. This means lakes and rivers are considered public places which means Kentucky's boat operators and boat passengers are prohibited from consuming alcohol while boating.
BOAT ACCIDENT REPORTING REQUIREMENTS IN KENTUCKY
If you've been involved in a boat accident in Kentucky you are required to submit a Boat Accident Report to the Kentucky Department of Fish and Wildlife Resources (KDFWR). If someone is injured or killed, you're required to submit the boat accident report within 48 hours of the occurence. Under any other circumstances, the boating accident report must be submitted to the KDFWR within 5 days. Stay safe out there boaters!
KENTUCKY DEPARTMENT OF FISH AND WILDLIFE RESOURCES INFORMATION