Join the tribe
We believe people are better people when they spend time in the wild. So we're building a collective of brands, ambassadors, publishers, educators and public partners to empower people to get outdoors. Let's hook up and inspire others.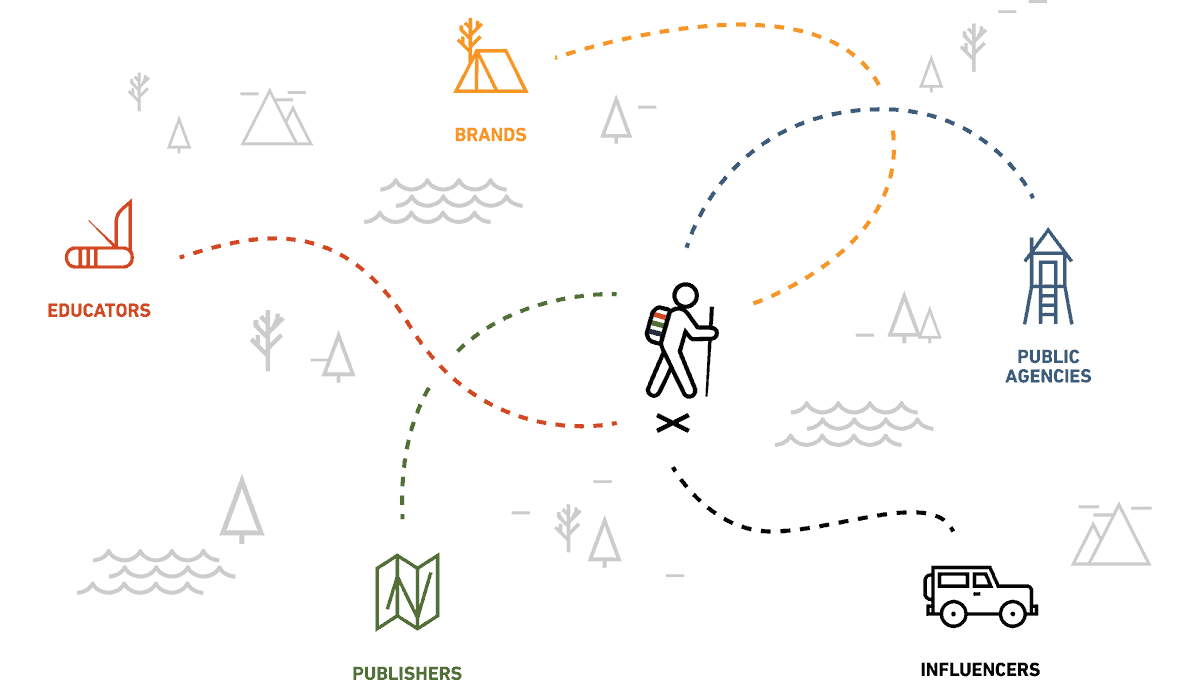 GO BOLDLY, TELL YOUR STORY
Join the Campfire Collective and leverage exclusive brand access to a tribe of 1.7 million engaged outdoor enthusiasts across North America. Reach highly relevant audiences with member value offers that drive your ecommerce sales at a lower cost per acquisition. No up-front media costs, exclusive brand categories, on channels where your competitors aren
HOW WE WORK
There's power in the collective. By bringing the right partners together we create bigger scale and more efficient campaigns. And because we're able to leverage unique data and insights across platforms and channels we authentically connect people with the right content, brands, know-how and gear that powerfully optimize their outdoor pursuits.
Through Campfire Collective's Audience Network we empower brands to reach new highly engaged outdoor consumers and directly influence ecommerce purchases.

How it works
Join : Partnership is free but limited to category leading brands.
Offer Exclusive Member Benefits : Target the Campfire Collective Audience with discounts and special purchase offers.
Pay-Per-Sale : Pay Campfire's Affiliate Referral Fee only when we send a customer that makes an actual purchase.

Audience
1.7 Million Total Audience
500,000+ Certified Outdoor Enthusiasts
700,000 Unique Website Visitors
20 Minutes Average Time On Site
450,000+ Active Email Database
12.4% Open Rate
25,000 Active Social Followers
9.4 Million Social Impressions
550,000 Live Event Marketing Impressions
50,000+ Direct Mail Audience
40,000+ Customer Experience Touchpoints

Benefits
Leverage Campfire's Brand Voice
Exclusive Brand Categories
No Upfront Media Costs – Pay-Per Sale
Data-Informed Audience Metrics
Pay-Per-Sale : Pay Campfire's Affiliate
Highly Efficient CPA Referral Fee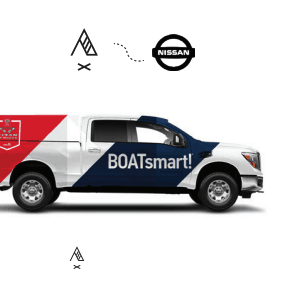 Nissan's Campfire Story
Objective : Directly influence new vehicle sales through exclusive discounted Vehicle Purchase Program.
Program Overview : Campfire positioned Nissan as the vehicle of choice for outdoor enthusiasts, targeting members with an exclusive no-haggle, dealer wholesale pricing offer. Program deployed across a channel mix of both digital and traditional media leveraging Email CRM, Social Platforms, Direct Mail, Landing Page and Live Event Marketing.
$3 Million+ Generated in directly attributed new vehicle sales via Campfire Collective audience.
Putting people first
Our formula is straightforward. We put people first. We try to understand what matters to people when it comes to their outdoor pursuits and help them reach their goals. Collaborative partnerships allows us to connect people with the tools they need to get where they're going.
Would you like to discuss a partnership?
WE INSPIRE
AND EMPOWER
OUTDOOR PURSUITS
People are better people when they go to the wild. And when they spend time outdoors they care more about it. They're invested. So we've built a collective to inspire and empower them to get there.
We do this by leveraging data insights and digital platforms to authentically connect people with the content, activators, know-how and gear that optimize their outdoor pursuits.