There's nothing worse than sitting in an old hunting blind that has seen better days. It was no secret that my boyfriend's previous blind was an absolute antique compared to what can be found on the market today. It was cheaply made, paper thin and didn't effectively reduce scent or noise. Wind whistled through the cracks and chilled you to the bone. It had been adequate during turkey season but as soon as the cold mornings of November hit – I knew it was time to invest in something much better for the whitetail deer season.
After a bit of research, I decided to purchase the Ameristep® Brickhouse Hunting Blind in RealTree® EDGE® camouflage pattern.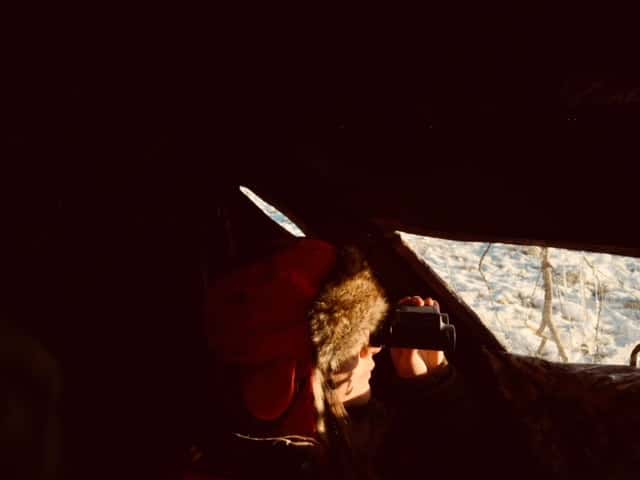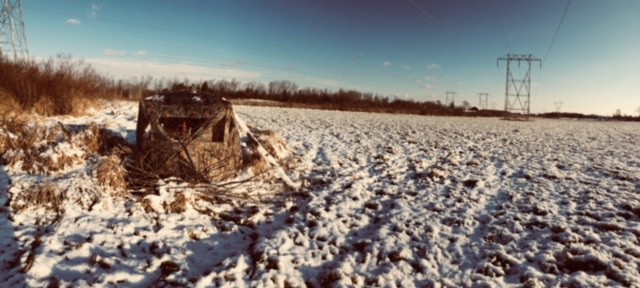 Location, location, location
The great thing about portable ground blinds is the ability to stay mobile. The Ameristep® Brickhouse Hunting Blind is perfect for that. It takes seconds to set-up and take down. Its backpack feature is incredibly hunter-friendly when your arms are full of gear.
I set it up as soon as I bought it, in a spot that backed onto a thicket of dogwood and willow shrubs. The hydro corridor surrounding the area is apparently a very popular place during the rut. I was hopeful I'd chosen the right location.
While setting up, I realized that the Brickhouse Blind has brush loops that help ensure ultimate concealment. I was able to secure brush, branches and grass. Rest assured, RealTree® Edge® camouflage blends into most North American hunting environments.
My first morning in the blind was right after a fresh snowfall. There were tracks everywhere! I found that the Ameristep® Brickhouse was incredibly stable in windy conditions. It offered great protection from the cold.
At 67″ tall from top to bottom in the center of this blind and 75″ from side to side. This blind allows two people to hunt comfortably. There is plenty of room to stand or get set up to take the perfect shot.
The entrance is small compared to other popular types of blinds. Its unique triangular shape requires some maneuvering to get in and out of.
I found that that was a small sacrifice though. The ShadowGuard™ Carbon-Enhanced coating significantly reduced our scent and noise. This is the most important factor when pursuing whitetail deer.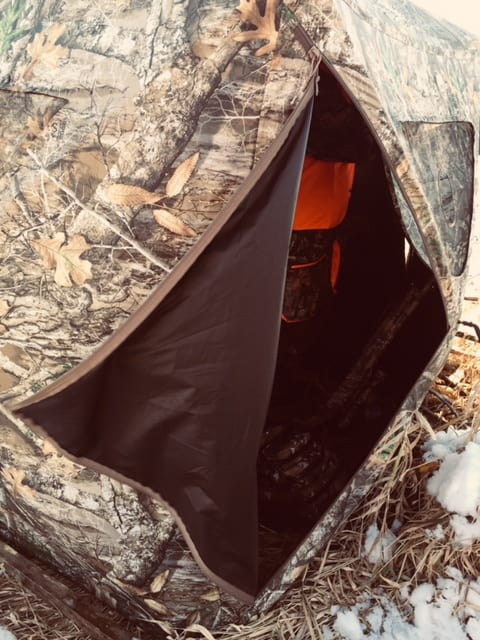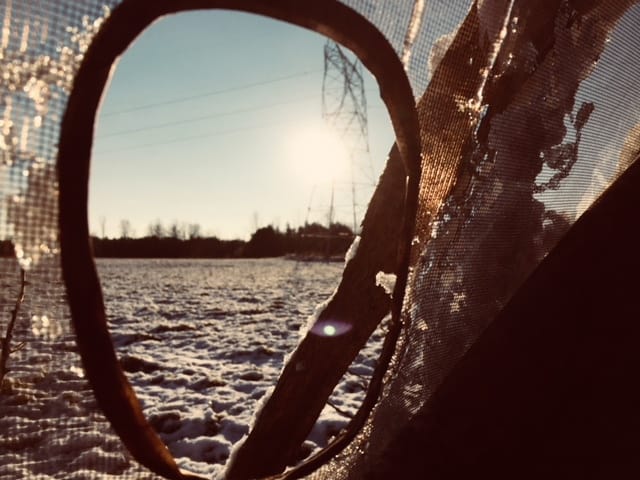 These blinds feature a really simple window system that gives you some of the best visibility in the business. The windows can be quickly raised and lowered for easy adjustment as you set up or prepare to shoot. You don't have to worry about making a sound.
It contains shoot-through mesh windows much like many other blinds. But this one actually has gun ports at the bottom of each of the big windows. This allow you to stick a gun barrel outside of the blind.
In my opinion, the biggest selling points for this blind are its manageable weight (18 lbs) and the 360° of visibility it provides. 
The Brickhouse Blind comes with stakes, tie-down rope, and a convenient backpack-style bag to carry the blind into the woods.
Be sure to give the Ameristep® Brickhouse Blind a look the next time you find yourself in search of a better blind. I will be recommending it to all of my friends and family. So far, it has exceeded my expectations for hunting whitetail deer, and I can't wait to see how well it does next spring!
Ultra lightweight (18 lbs)

360° vision

Durability
Small entrance

Chairs are not included