For me, similar to a lot of other passionate fly fisherman, trout was that one fish that really got me hooked on fly-fishing. In most cases they choose the prettiest of environments to live in, they are extremely forgiving for the most part and they put up a good fight. Since childhood, for me personally, a good old wooly bugger/variation was a go-to and that fly has probably caught more trout than most other flies. As the years passed and I grew as a fly angler, the obsession of catching them using various different techniques became the goal. From nymph fishing, to dry fly, to fishing buzzers, whatever it took to get them to eat, I was ready and excited for the challenge.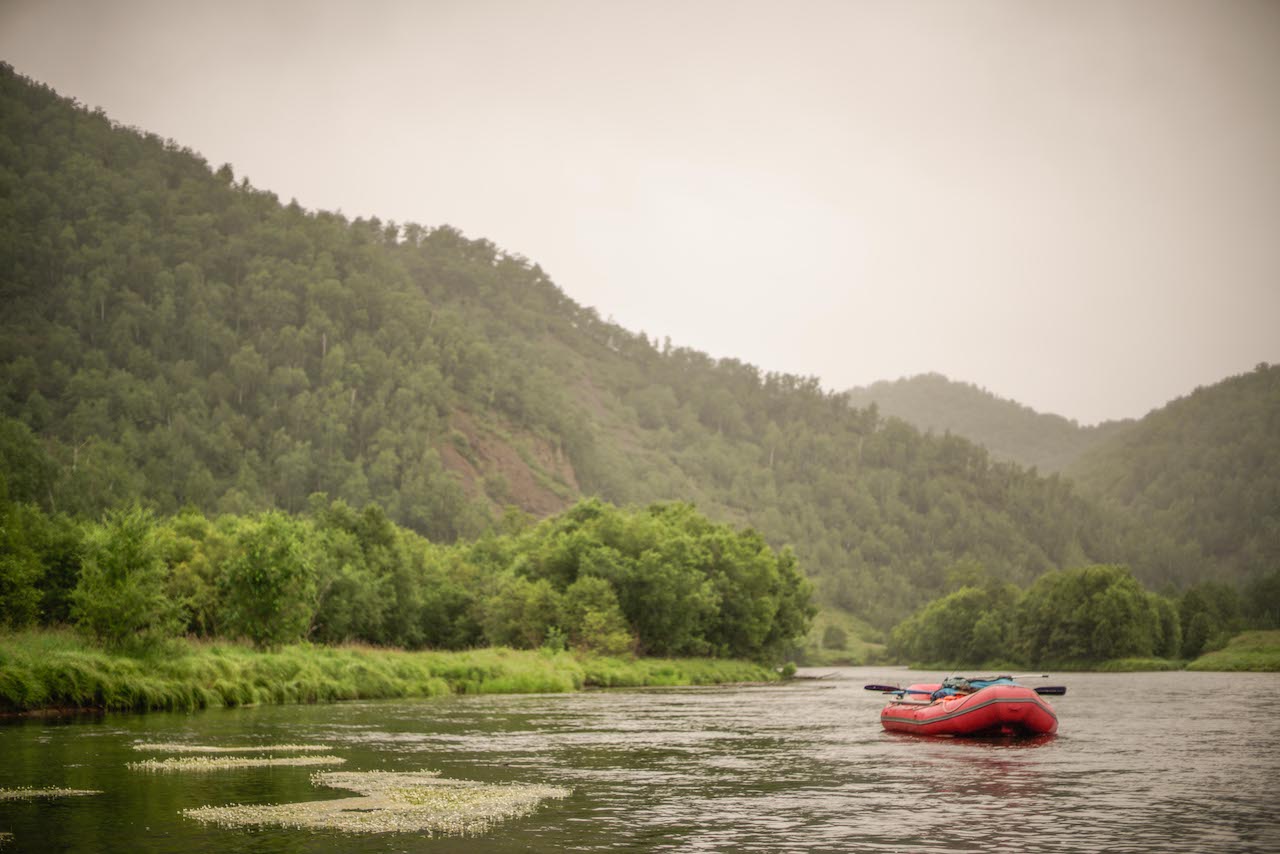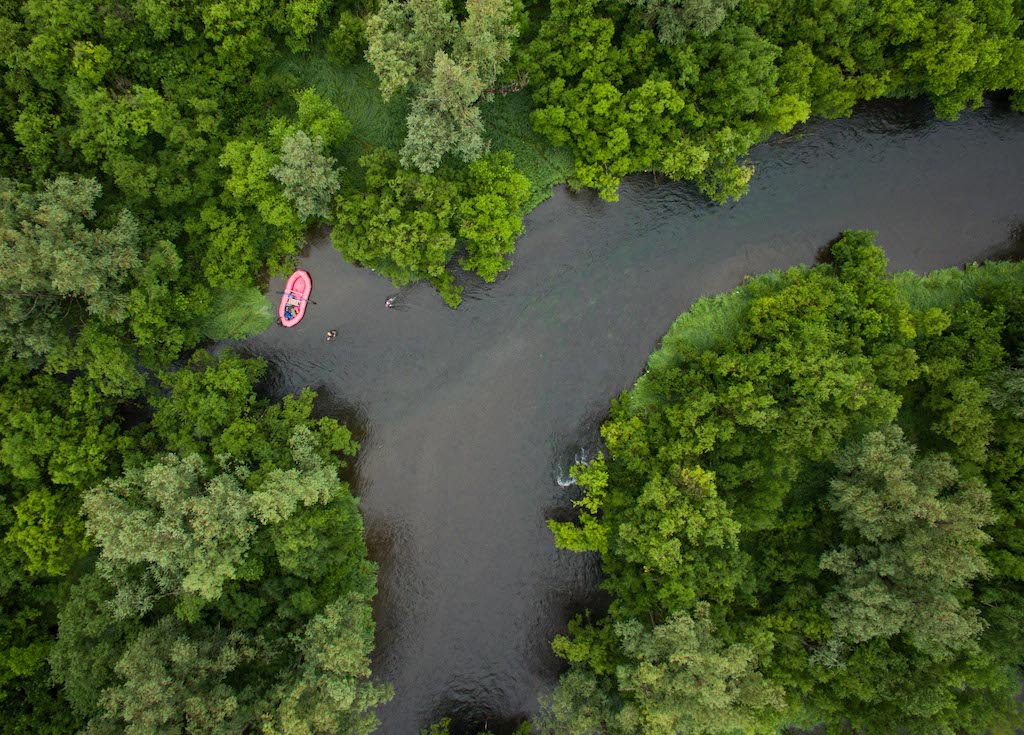 In 2014 I had the amazing opportunity to guide the Russian far east, an area better known as Kamchatka. The first time I heard of Kamchatka was when I watched a film called "Eastern Rises", which to this day is still one of my all time favorite fly fishing films. The one thing that really sparked my interest in this fishery, was the way these fish supposedly eat mouse flies moving across the water. I had never seen aggression from trout like that anywhere.
The months leading up to my first guiding season, I started with my preparation which mainly consisted of tying a box filled with mouse flies of various styles and sizes. Fast forward a couple of months and I boarded the old school MI 8 heli's (the main form of transportation out on the Kamchatka Peninsula).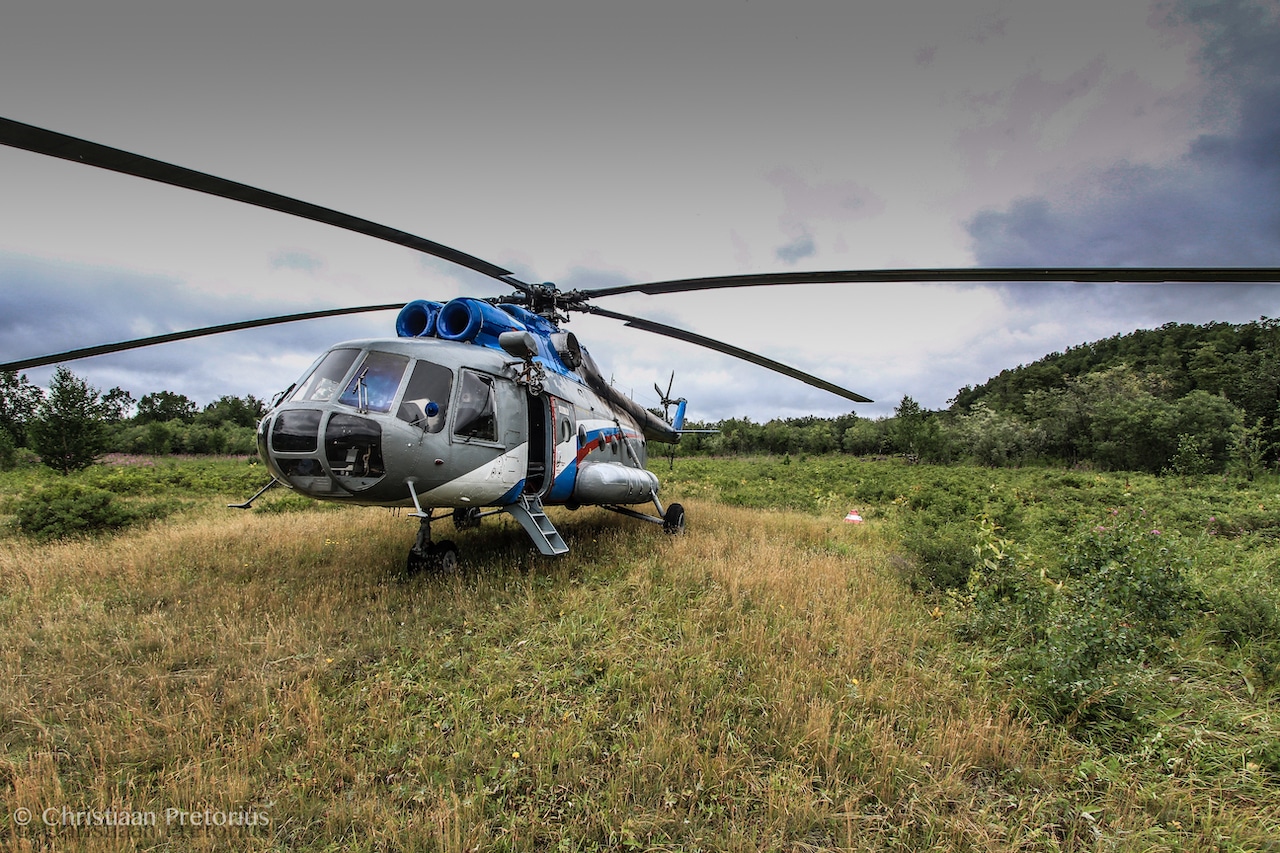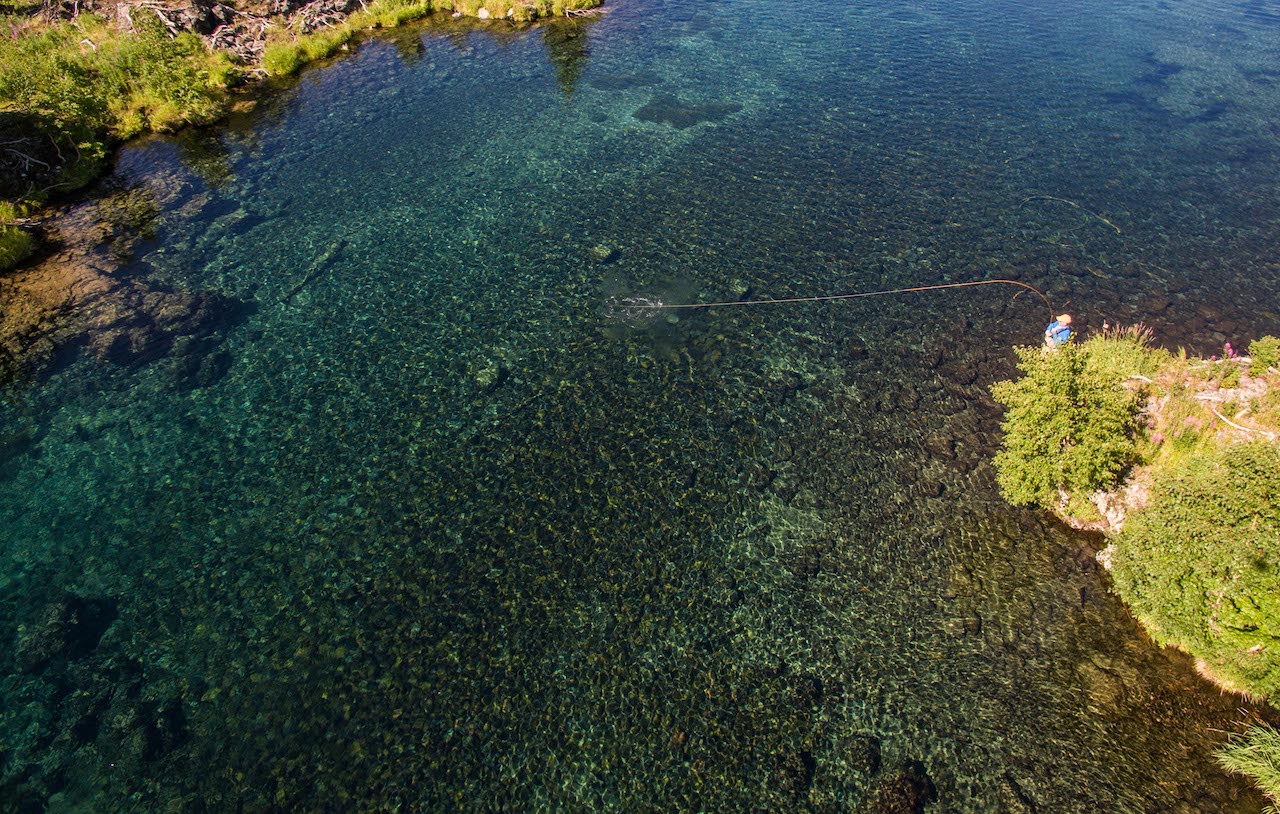 I still remember to this day how vast and undeveloped this area was. I was blown away. Flying over countless streams, wondering if they were filled with Rainbow trout. After spending four seasons out there, I can now confirm that they all had trout in them and most of those trout had never seen humans before.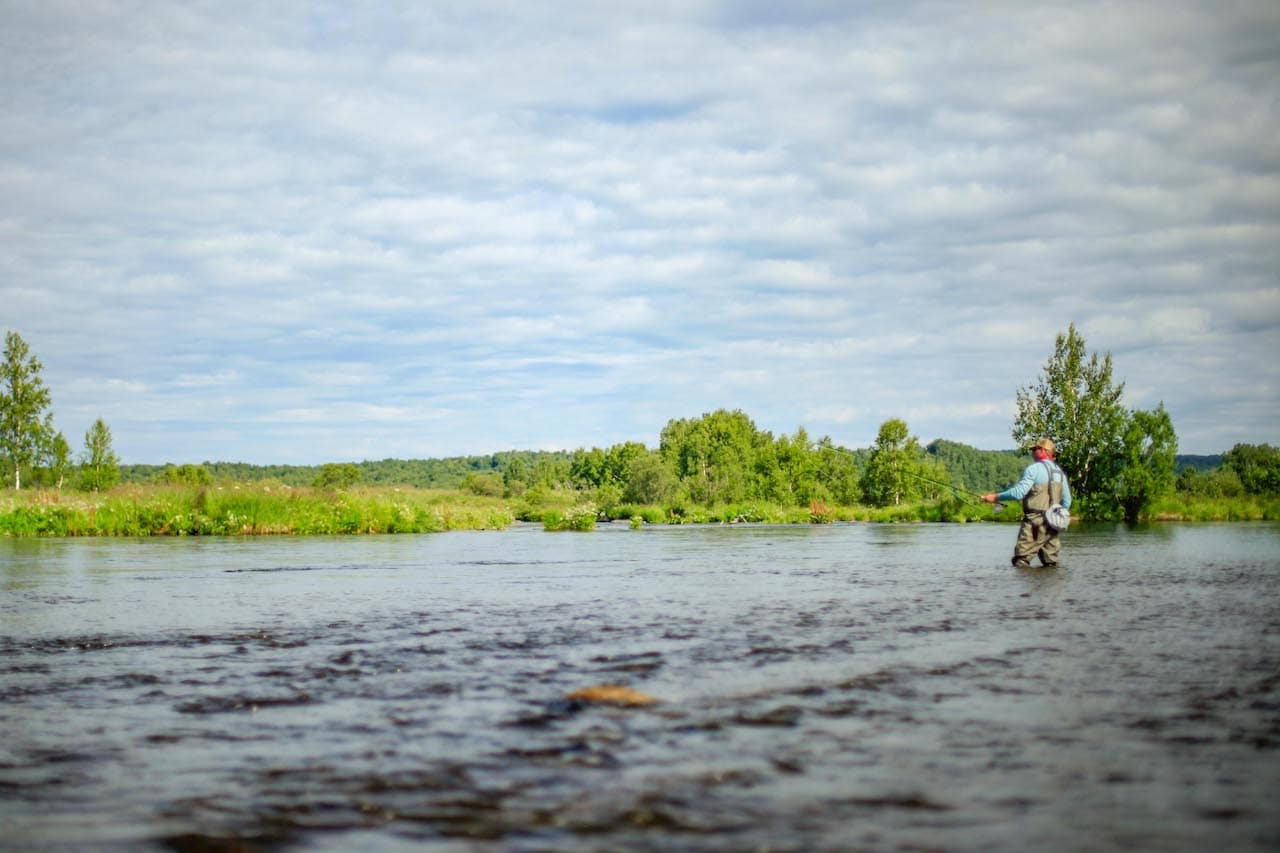 I spent a couple of seasons on the larger river called the Zhupanova. Over the years it has become a well known home for some of the biggest trout on the peninsula. I am absolutely blown away with the average size of 24-26" fish here. In one week you wouldn't be able to keep count of the number of fish caught in the 24-28" range. A big portion of the fishing here are done with streamers, but that other 20% of fishing, well folks, we fished mousse flies on floating lines. I had tied up many flies before my first trip out there, however I soon realized that every single one in that box was too small.
As the seasons progressed the flies got bigger and somewhat more difficult to cast, but the fun for me was seeing big trout absolutely crush big rodent imitating flies. It was incredible how far these fish would move. I saw fish shooting from fallen tree structures more than 10ft to come inhale the fly. Who would have ever thought trout would be that keyed-in on mice?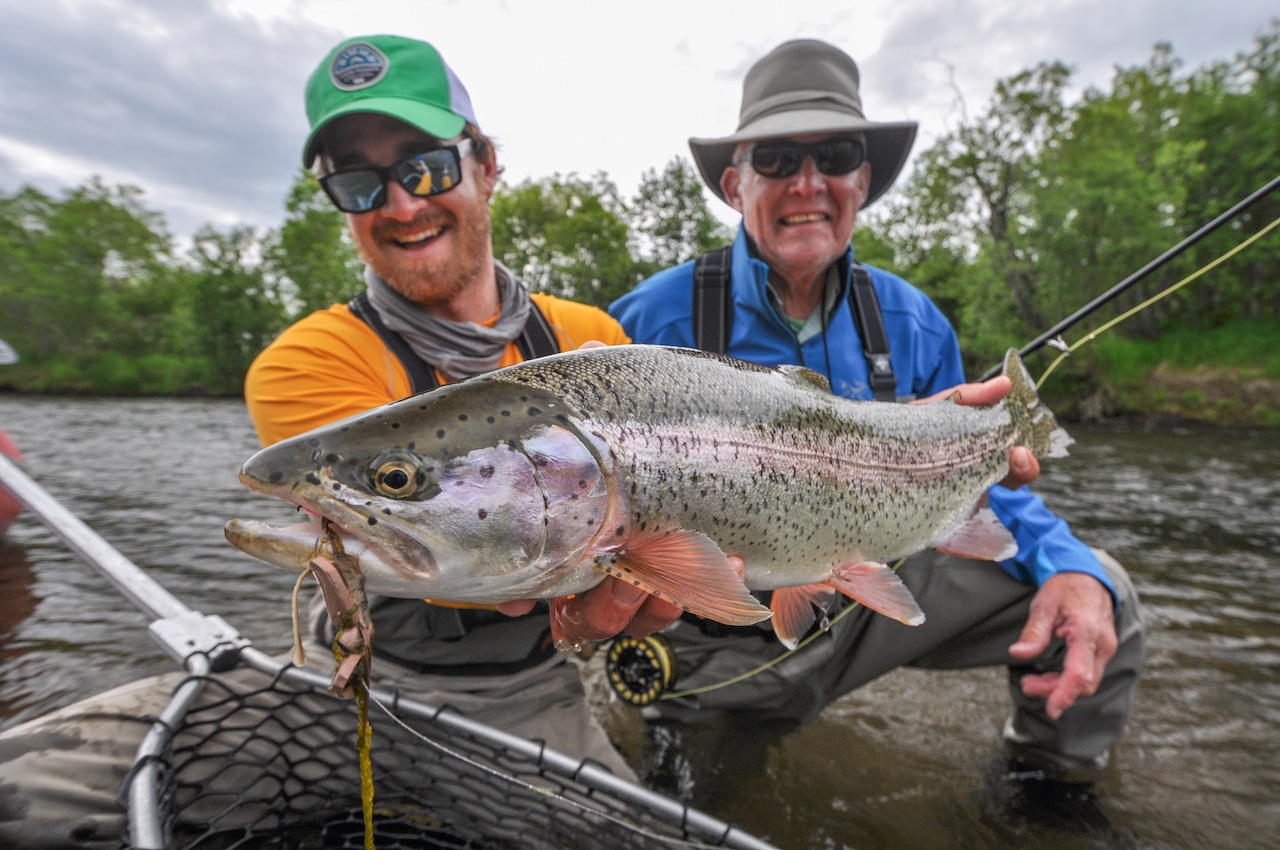 You hear of places like New Zealand where they experience mouse "years" every once in a while. You hear of big trout being caught at night in some rivers in the US. The beauty of Kamchatka is that it's a mouse hatch every day! Some rivers more so than others and that brings me to the Sedanka Spring Creek. The Sedanka Spring Creek forms part of the Tugile River system, which is further north on the Kamchatka Peninsula. I was fortunate enough to head out there in 2016. I quickly realized why this river was one of the most popular in the catalog.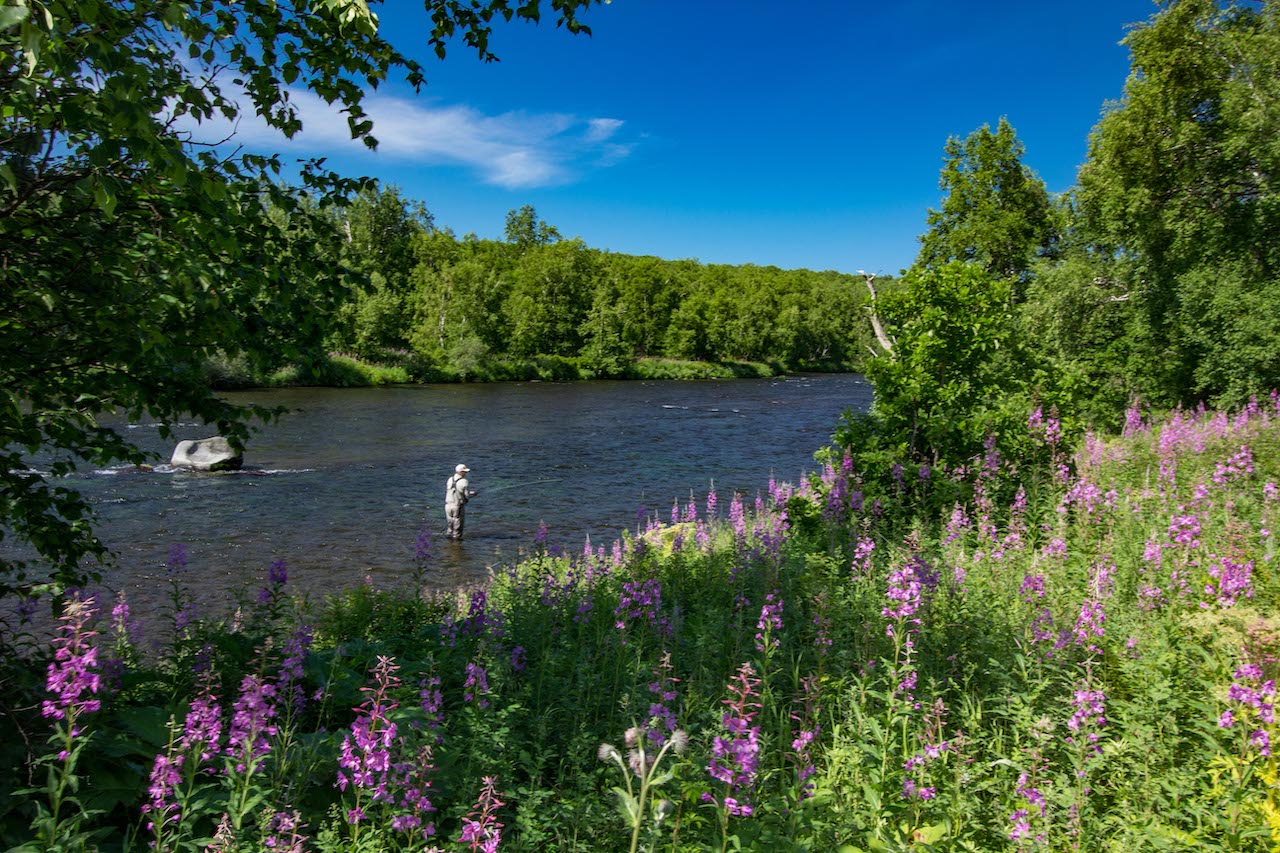 Being spring fed, this river runs crystal clear throughout the season and offers some of the best dry fly and mousing opportunities a fly angler could ever wish for. I remember my first day out there getting presented with the opportunity to hike upstream to some smaller lake systems which form part of the river source. Averaging 2-4 ft deep, crystal clear and stacked with rainbow trout 18-24 inches. Upon arrival we saw a couple of trout sipping some small mayfly from the surface, a sight of beauty for any passionate trout angler.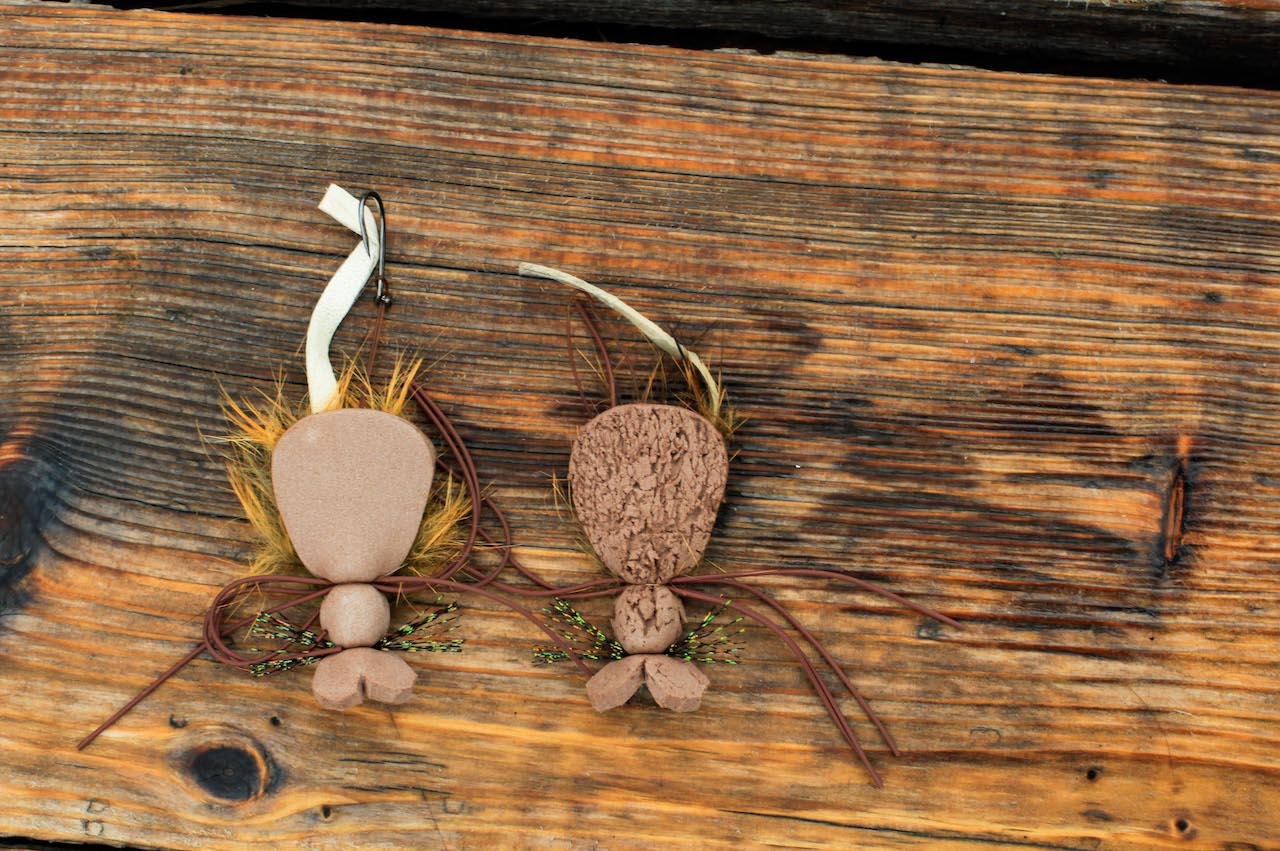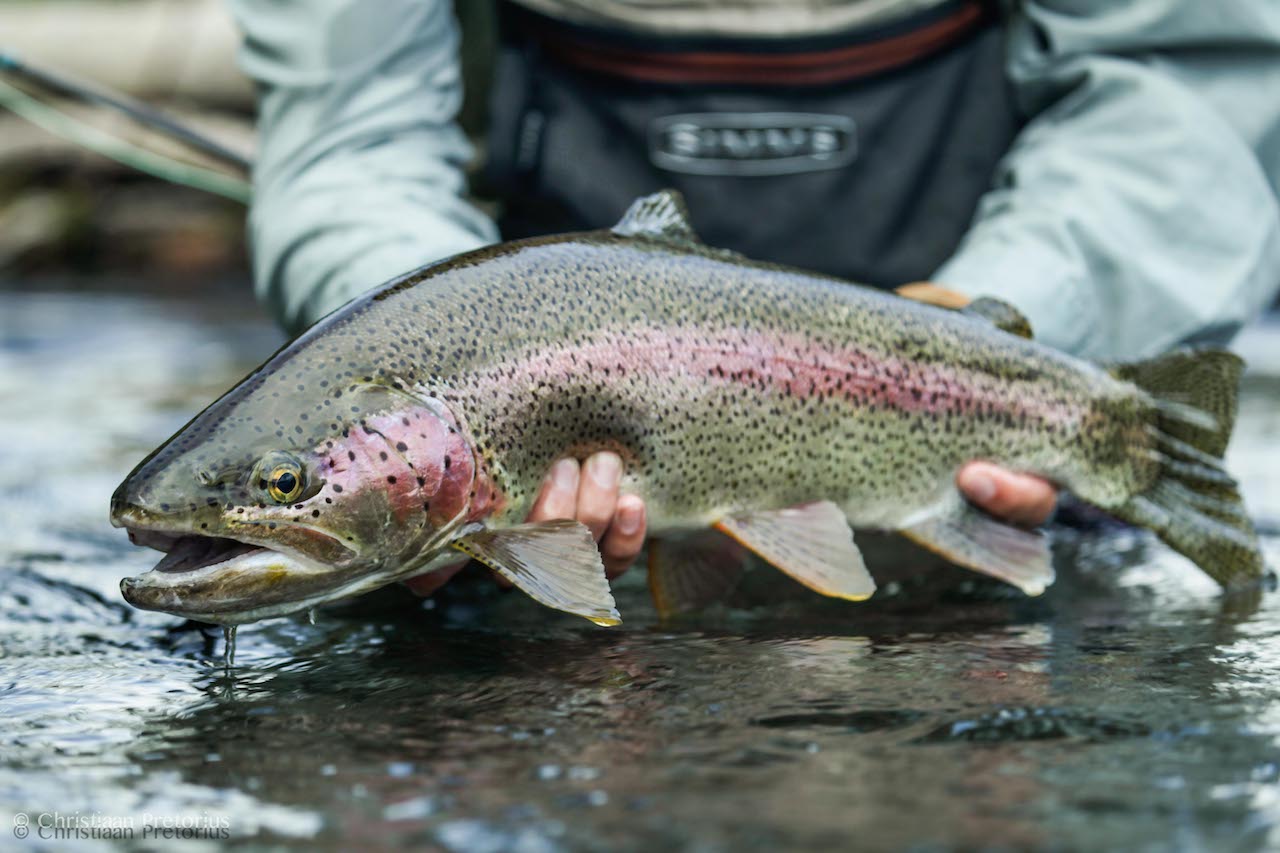 Let's just say I broke the rule and for once did not match the hatch. Instead I lobbed a 3 inch long mouse pattern out there. The presentation was as good as I could get considering the bulk of a three inch mouse fly. We were all caught off guard at how quickly fish moved from all sides to inspect and eat the fly. This may have been one of the best trout fishing days of my life! We weren't even able to keep track of how many fish we caught between three of us that day. Not once using a streamer or a fly that went sub surface.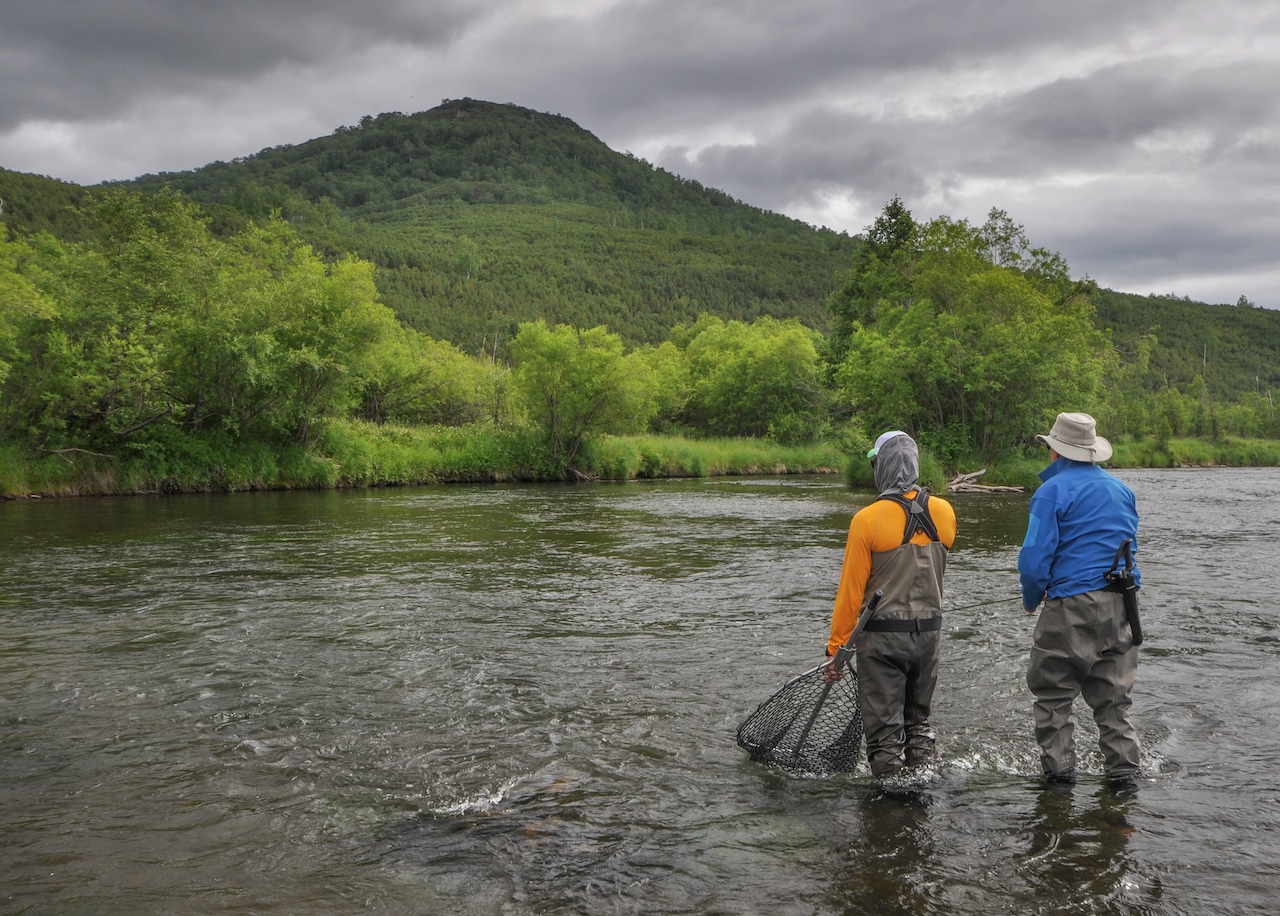 I have not been back since 2017 and I miss that place and it's aggressive Rainbows. I miss the pristine untouched environment. The best thing about it all is that I know it will be the same one day when I head back. The lack of human pressure on these rivers is the key to the longevity of this fishery. I take my hat off to the Russian guides out there that care so much for the fishery and the clients that come over to experience it. One of my most memorable moment was witnessing one of my fellow guides reviving a trout for 35 minutes, holding him in the current, after he was hooked a little too deep.
Next time you're out on a fly fishing trip, try out a mouse fly to catch a rainbow trout! Mice are a big food source for trout and an awesome way to hook a rainbow. These flies are becoming increasingly more popular to catch big predatory trout. Mousing in Kamchatka has changed my entire thought process and I will value those experiences for as long as I cast a fly rod.