Algonquin Provincial Park is located in southeastern Ontario in Canada. It is abundant with lakes, rivers, wildlife and forests. Ever since I can remember I've been enjoying the beauty of this Provincial Park each summer. Growing up, these were our standard family trips that consisted of myself, my two younger brothers and our dad. My father is an Outdoor Education teacher and an overall advocate for the outdoors so, naturally we were holding paddles as early as we could physically manage

We weren't always outdoor enthusiasts; lily-dipping was a favourite past time of ours along with feeding chipmunks our Fig Newtons and catching frogs instead of helping to set up camp. Looking back now, I have nothing but admiration for my father who taught us to appreciate nature and the outdoors while trying to keep three wild kids under control in the backcountry. As the years went on and we began to hold our own, so did come age and with age came new-found independence, summer jobs and friends. Despite us always trying to carve out time for our yearly family camping trip, life would often get in the way. When I was unable to make these annual trips, I would consequently acquire a serious case of FOMO mixed with a feeling of missing something essential in my life.
Escaping into the thick of Algonquin is a way to disconnect from the ever-exhausting world of electronics and social media, to reconnect with nature and ultimately yourself. The eerie quietness on the lake offers a sense of peace you can't find anywhere else. It allows you time to look inward and contemplate without interference. Each pull of the paddle elicites an inherent and familiar rhythm that washes your worries away.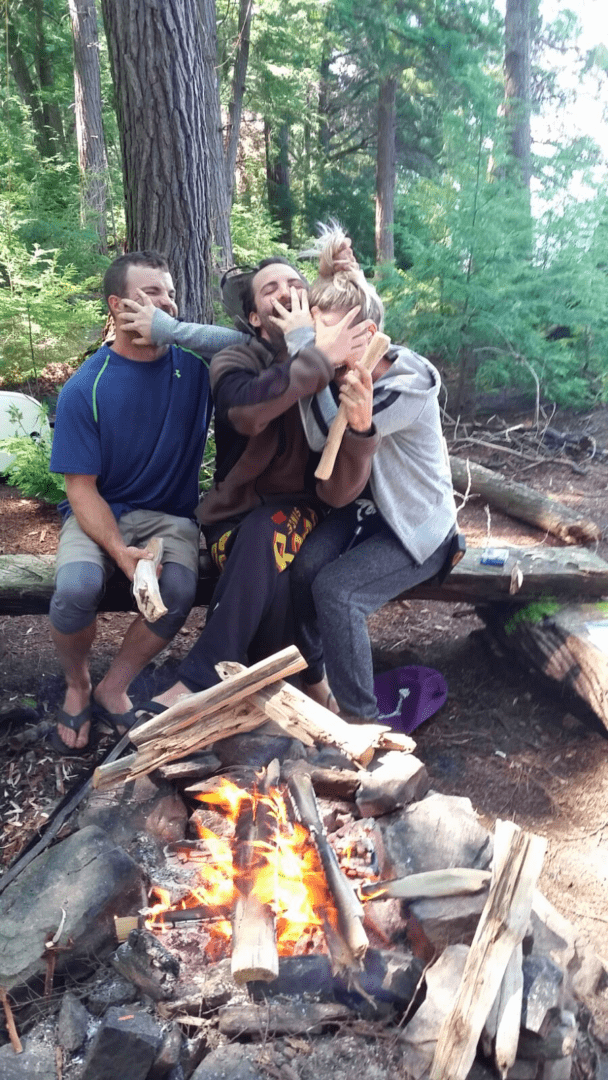 Every time you hike a portage, you become more intune with your body as you trudge through the forest, over streams and beaten paths, singing old camp songs and looking for the blue in the trees to indicate you've made it to the other side. Evenings are full of laughter and loon calls and dinners consist of freshly grilled lake trout with nothing but lemon and pepper as our seasoning.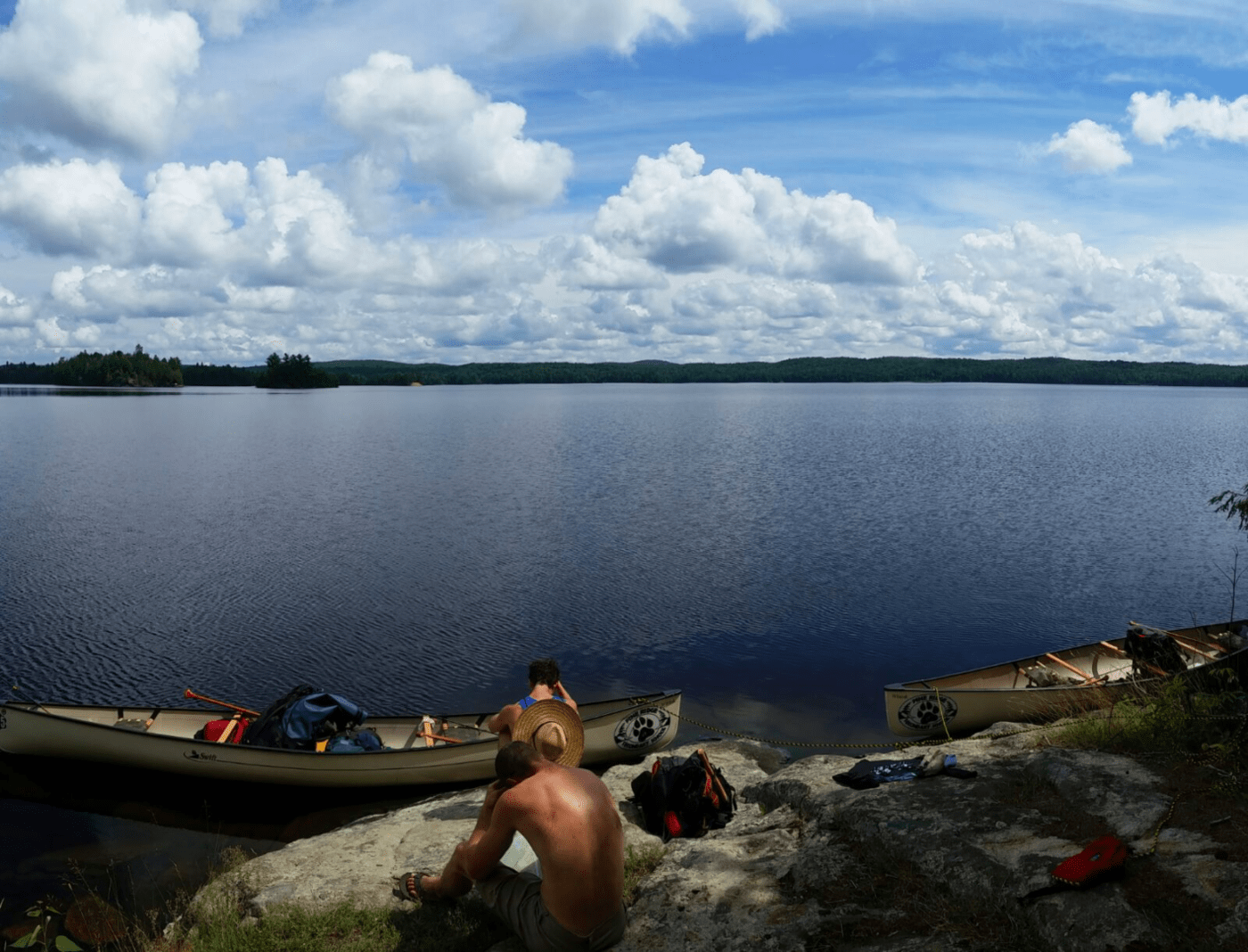 The best time to visit Algonquin Park is in August when the black flies and mosquitoes have subsided. The black flies can be relentless in the middle of the summer, especially in swampy portages. The typical loops we take are at an intermediate level – you'll need some experience to attempt them:
Louisa Loop
 
Day one: Town of Whitney (access point #13) paddle to end of Galeairy Lake
Day two: Galeairy – Rock – Pen – Welcome
Day three: Welcome – Harry – Rence – Frank – Florence – Louisa
Day four: Louisa – Rock – Galeairy
Day five: Galeairy – Whitney
 
Big Trout Loop
 
Day one: Canoe Lake (access point #5) Canoe – Joe – Little Joe – Burnt Island
Day two: Burnt Island – Little Otterslide – Otterslide – Otterslide Creek – Big Trout
Day three: Big Trout – White Trout – McIntosh Marsh – McIntosh
Day four: McIntosh – Ink – Tom Thompson – Littledoe
Day five: Littledoe – Teepee – Joe – Canoe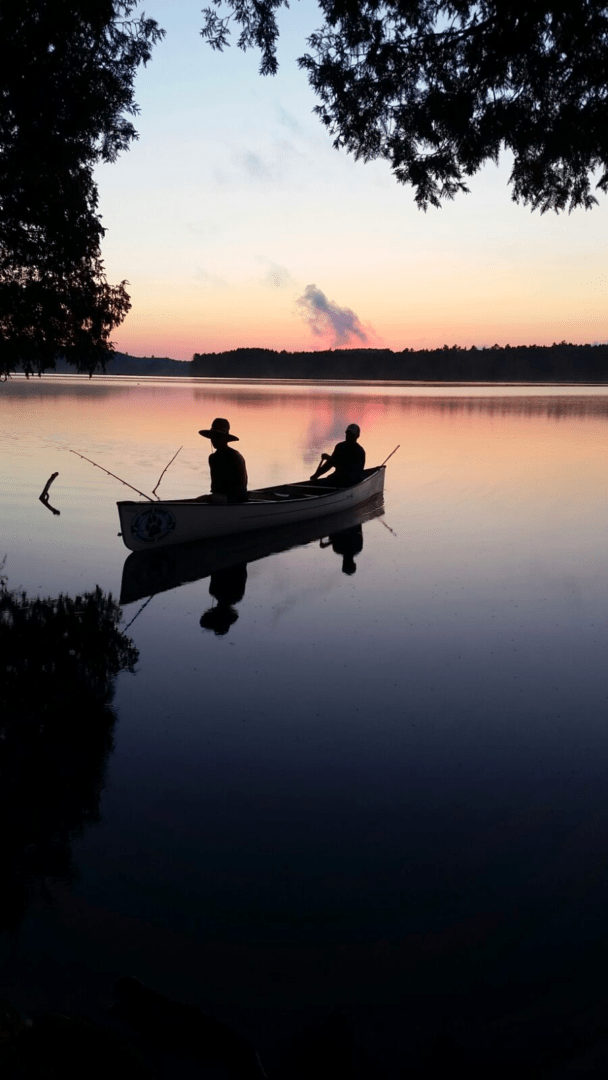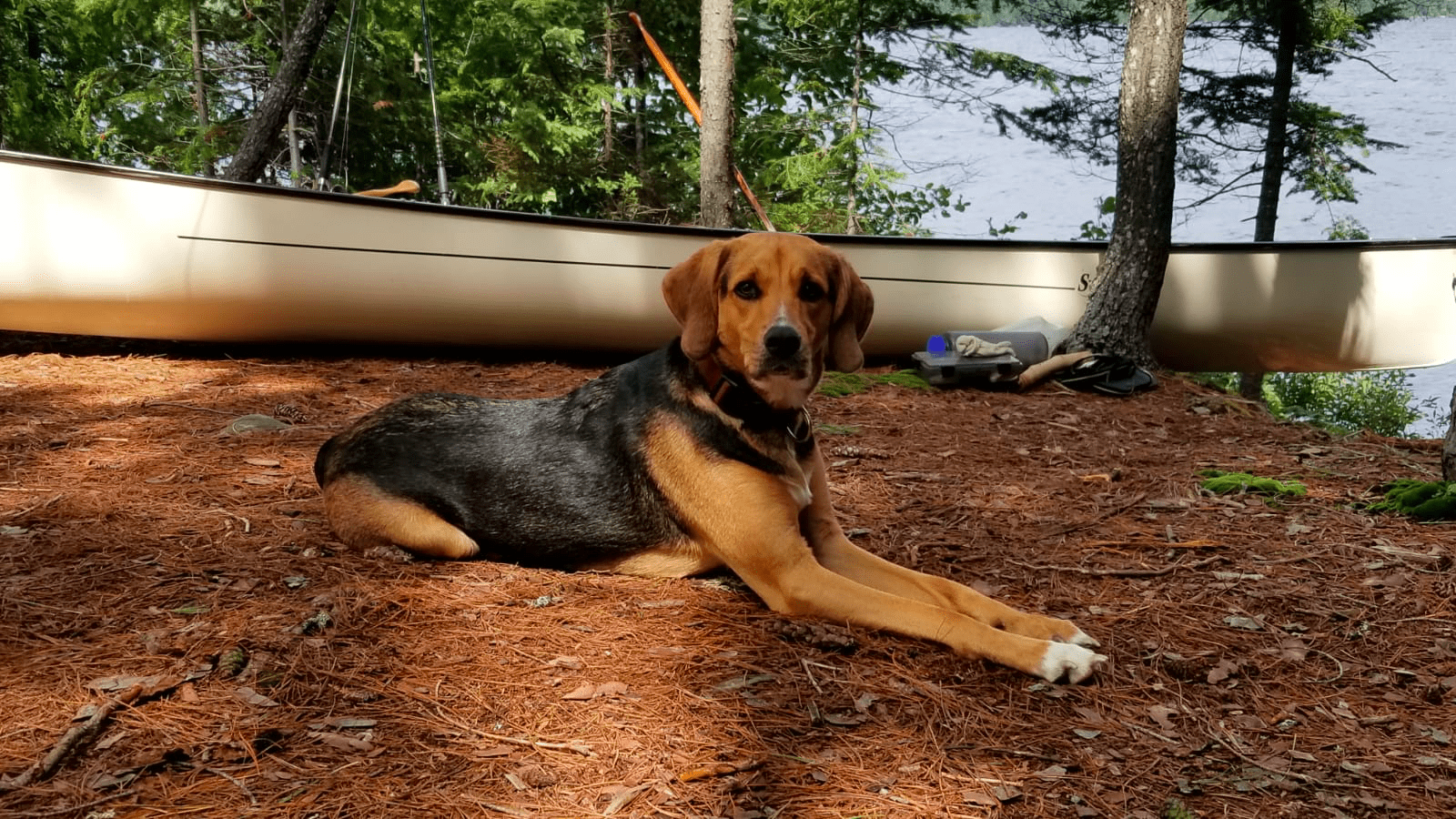 Last summer we were all able to make it on our annual family canoe trip to Algonquin Park. My brother brought his hound dog June Bug who was still a pup at the time. On one of our portages from Big Trout Lake into Lake La Muir, a bull moose jumped out onto the path 10 feet in front of us. My dad and I were on "June duty" and ended up having our title revoked after she took off into the forest chasing the massive moose. The eminent feeling of sheer panic took over us when she didn't return after searching relentlessly for over five hours. When she finally did show her face – having lost her dog pack and her food that was in it – she was confined to a rope that was attached to one unlucky waste on every portage for the remainder of the trip. June's whining was unremitting after learning of her new set-up.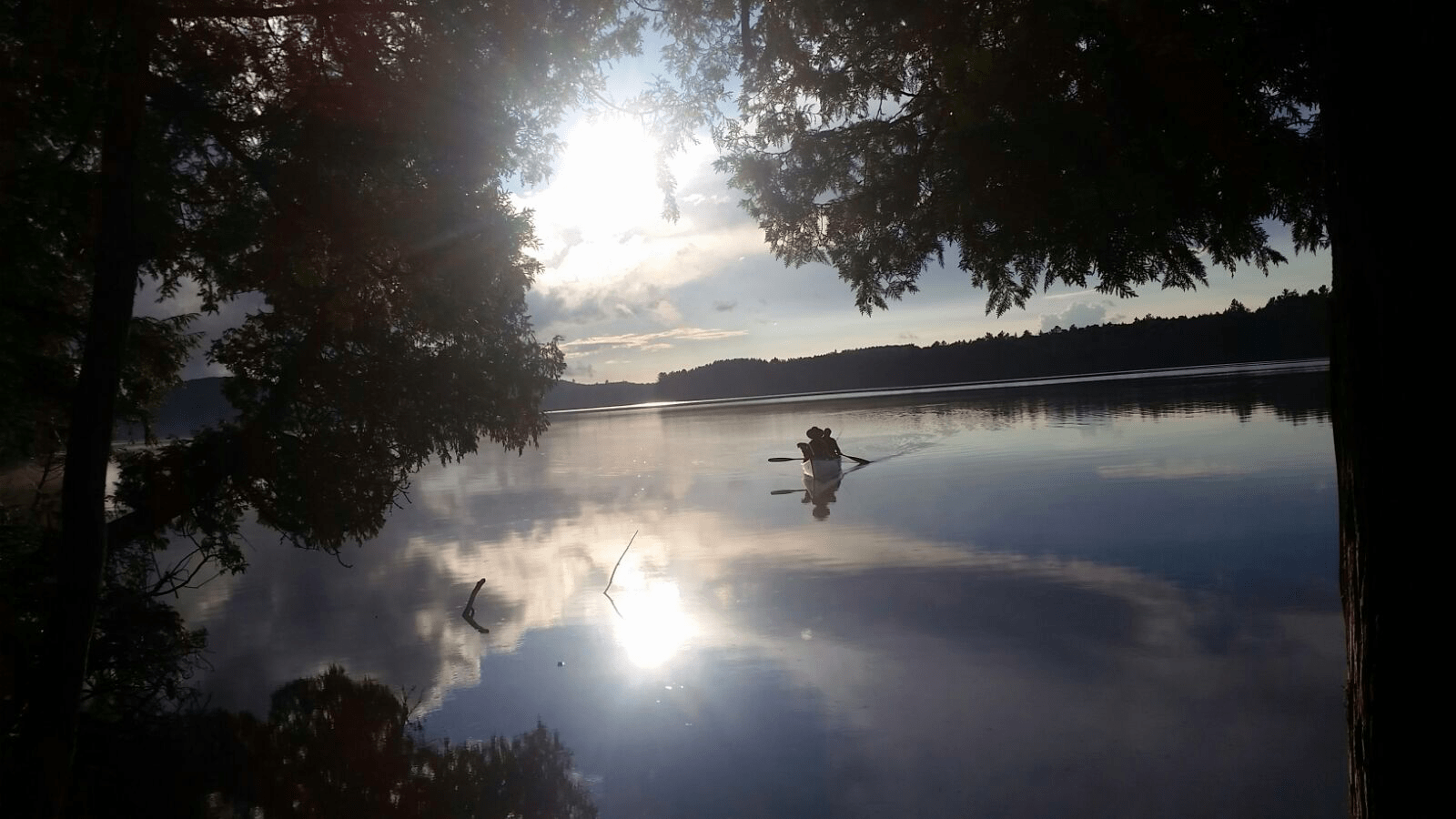 On the way out of our five-day trip, during our last big portage, we passed a family of seven. The brave parents had brought their five young children for one of their own family adventures. There wasn't one child over the age of 12! As we passed them with the typical camper greetings and empathetic eyes, we saw ourselves in the young family and how not too long ago our own adolescent summers were spent under open skies, discovering the beauty of nature and questioning the infinite universe. And in that moment, I felt a wave of appreciation wash over me. Appreciation for having the privilege of enjoying such magnificence and sharing it with my family. Appreciation for my father who passed down his passion for the outdoors to us which we will eagerly pass down to the next generation.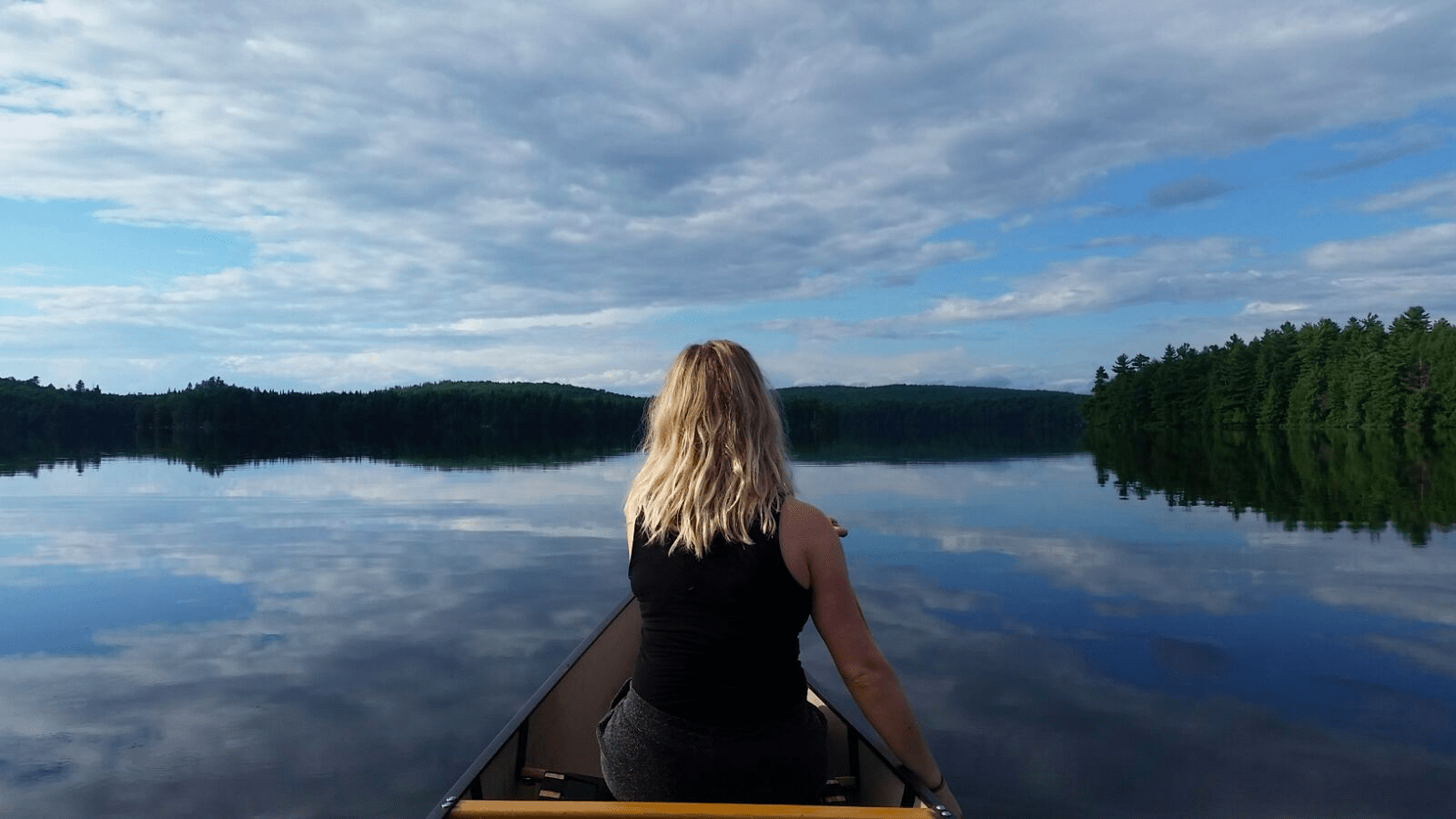 Spending time in the outdoors has defined our character; learning to appreciate the delicate intricacies of nature that can become ominous in a split second leaving us at the mercy of the gear we've packed. Devoting our days to the monotonous pull of our paddle only to set up camp and tear it all down the next day. It's a place where we became intrepid explorers, jumping from floating log to rock, in search of the biggest bullfrog we could find. It's a sanctuary where we feel calm and safe, a platform to openly discuss our thoughts and ideas around a campfire as we sip hot chocolate from our tin mugs. It is still, to this day, a stage for my brothers to keep us entertained by enthusiastically reciting the best lines from every movie. Not only are the outdoors a place to relax and recharge, it's a place you will gain confidence in your abilities, where you will find yourself again and again if you've ever lost sight and a place that will bring you closer to those you explore it with.