I was 9-years-old when I filled my first tag. That was 7 short years ago but I still feel like it was only yesterday. That hunt will forever stand out as my favorite because of the emotions tied to it.
Learning the Successes and Hardships of Hunting
I harvested my turkey in Nebraska, about a 3-hour drive from where I live in Colorado. My dad drove us there for four weekends until I finally had a shot. We were hunting this beautiful piece of property that had river bottom, tall trees, and many deer trails. Being only 9, the first weekend we went out there, I had thought I was going to fill my tag right away. Little did I know, it would take a lot of patience.
 
We accumulated a total of 24 hours in the car driving back and forth. It's not always an easy and quick hunt and I learned this lesson first-hand which I now understand well. We would hunt those days and right as we were on the turkeys, we had to go home. Our consistent routine became tiring; wake up early, go hunting, eat lunch, go hunting again until late. But what this taught me is that filling my tag isn't the meaning of success.
 
Being successful was being outdoors with my dad – cruising the country and enjoying every minute of it. That was the biggest lesson I learned. In fact, harvesting my turkey became a much smaller part of the overall experience.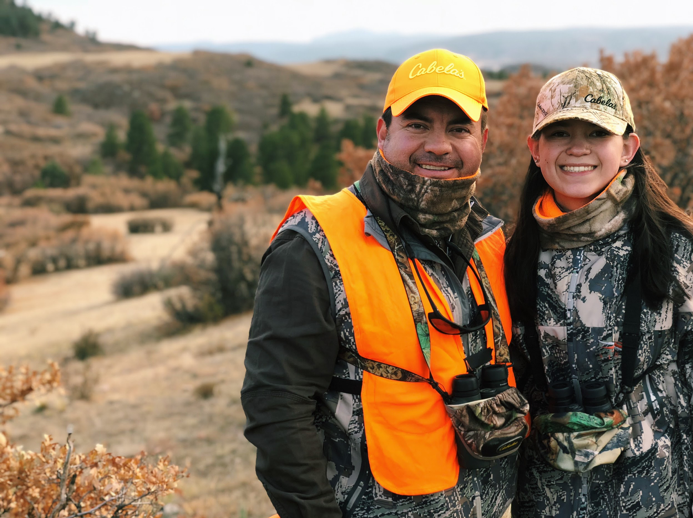 The Sitting and Waiting Game
While hunting this elusive turkey, my dad and I sat in a ground blind. We set up in a perfect location right in front of a cedar tree. We also covered the blind with sticks and leaves to help camouflage it. Our view was a small, grassy field scattered with a few decoys. Playing the sitting and waiting game can become quite boring. Ground blinds are ideal, allow you the freedom to move around quietly without giving away your position.
We had to be prepared for when we would hear and/or see turkeys during these hunts. We didn't know if or when they were coming in. Turkeys come in fast! As soon as we heard them, we grabbed our guns, checked to make sure our ear protection was in, and became fully aware of our surroundings. We would call back at them and wait until eventually, one of those turkey calls would be the one.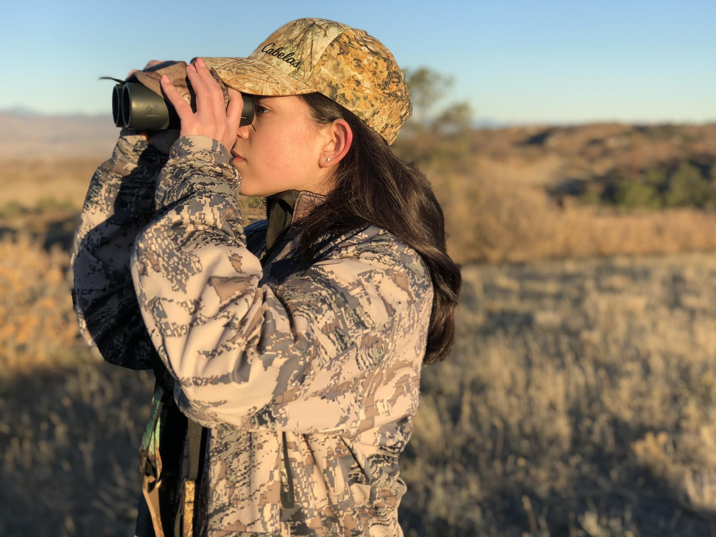 6:33pm. One heart-stopping gobble. We were immediately on high alert. Thirty seconds later and another louder gobble. We started to call and within seconds the turkey answered back. The gobbles were getting closer and we knew it was go-time!
My dad was an experienced hunter having hunted turkeys a number of times. He knew the turkey would come in fast. It only took about five seconds for me to see this beautiful full-strutting tom through the window on my side.
He was about seven yards away and heading straight towards our decoys. My natural instincts kicked into high gear and without making fast movements, I tapped my dad on his leg. We both watched as he started attacking the Jake decoy. I had never seen anything like it!
My heart was pounding so loud I actually thought the turkey might hear it. I started to aim but as he was attacking the decoy I didn't have a clear shot. The decoy was in the way, so I waited for the tom to move away slightly.
Once he did, I took my safety off, took a deep breath, and aimed where the neck meets the body. One shot. 10 yards. 6:42 in the afternoon.
I was shaking from the adrenaline. My dad and I high-fived and I called my mom to tell her the news. It was a spiritual adventure and I was beyond grateful to be able to hunt with my dad and for this animal that would sustain us. I knew on that hunt that I would be a hunter for the rest of my life.