Summer camp 1998. Located in Riding Mountain National Park, also known as Clear Lake or Wasagaming, Manitoba. Where I was free as a bird, running around, playing games, singing campfire songs and playing with my friends for an entire week – parent-free! I was pretty homesick for my mom the first day or two, parent-free was more relevant around 16. But never the less, this was one of those times in your life that you never really realized how influential going to camp would be. A time that helped inspire all the things I continue to love and cherish to this day; camping, campfires, hiking, swimming, kayaking.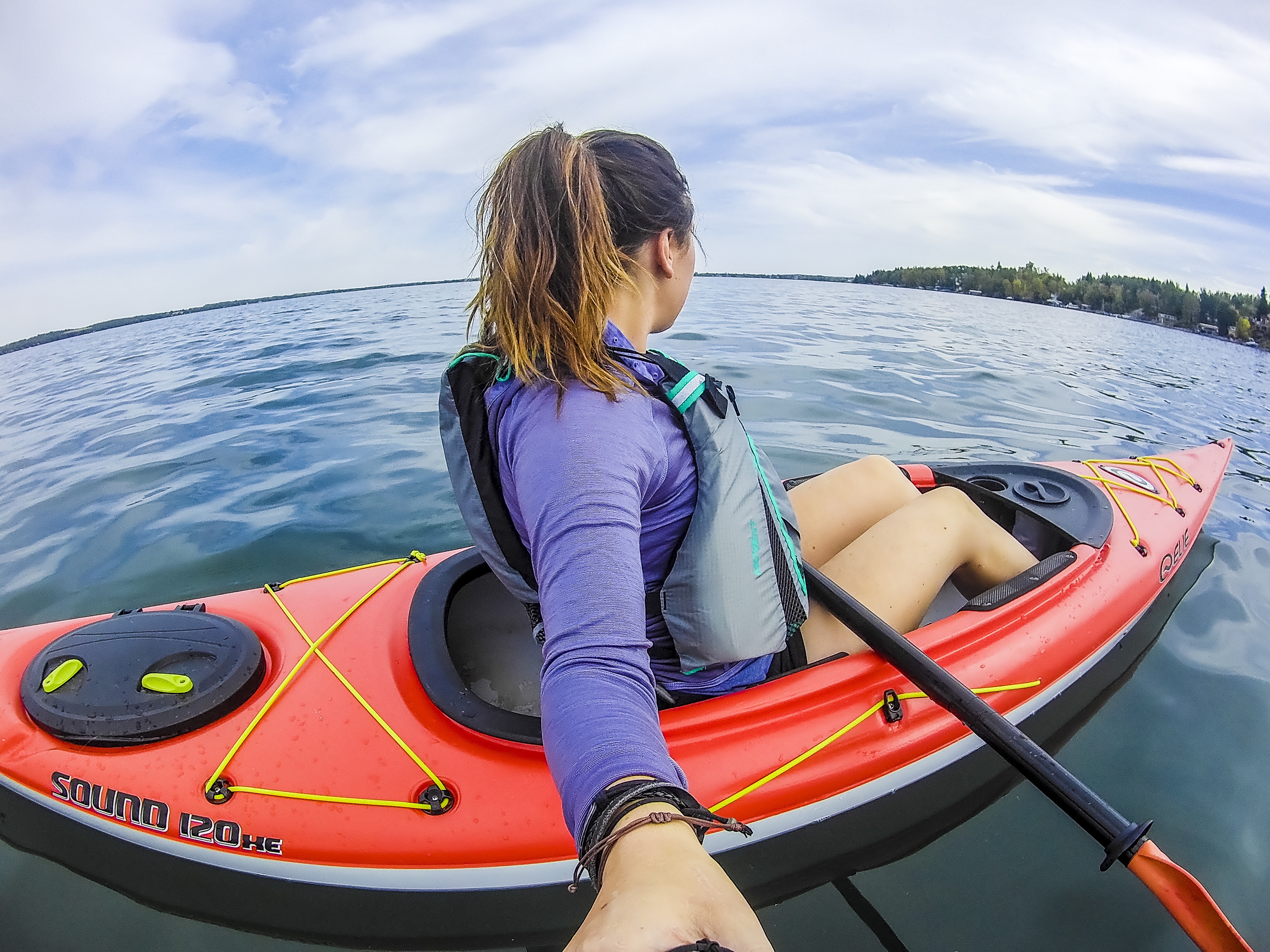 "I am not sure if it's because of the limited season we get to enjoy the waters, the locations you can only access by water or just the laughs and adventures spent with friends paddling around on a beautiful day, but I love it."
Up until a few years ago, I had only kayaked on lakes and ponds. One afternoon, my boyfriend suggested we kayak down the river – how had we not done that before? We took out our backroad map book and began searching for a local route to try out the next day. After deciding on our mission, we quickly realized there is more planning involved than just throwing the kayaks in the truck and dumping them into the lake for a few hours.
Our main concern was that since we weren't completing a full loop we would need two trucks. One truck at the start, and one and the end. Luckily, we were able to pull it off but there were many things I wish I had known before that first kayaking adventure. After many river adventures, I have learned some valuable lessons to share ensure you are safe and equipped when setting out on your own journey.
Finding your start and end point
Keep in mind there are very few places where private owners allow river access. Considering this, when mapping out your points, you are likely going to be in public land use areas. Make sure that your location does not have an evening closing time. Many locations will have gates that they close at a certain time or at dusk. After a few hours of paddling, having your boats locked in a parking lot is not a fun way to end your day!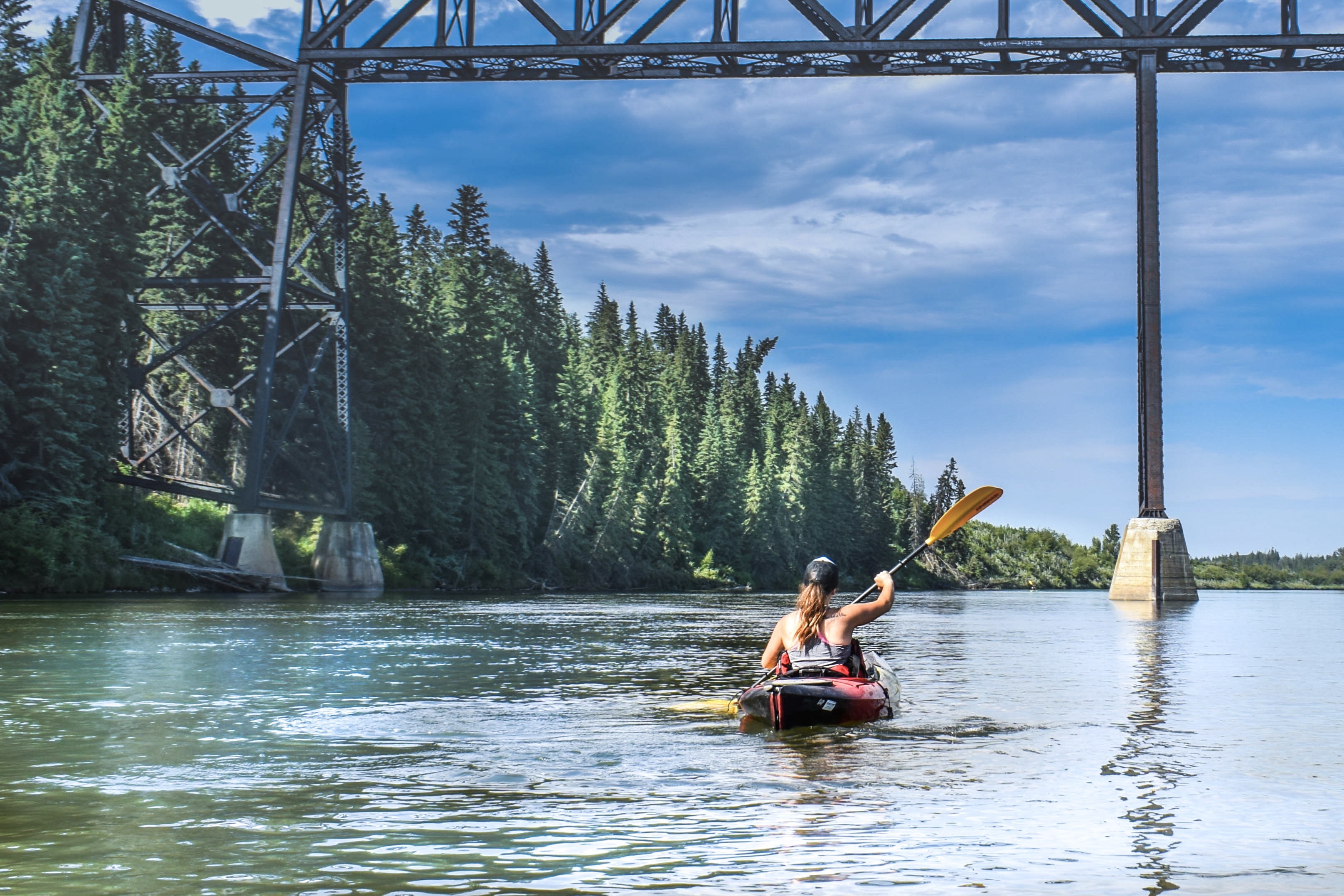 When you are floating down the river you do not have the option to just paddle back into your vehicle. This is often a design when those thundery skies start rolling in. Being stranded in the middle of a river during a lightning storm is a major safety concern. Always check the weather before voyaging out on the water.
Although the route may seem like a short drive from your start and end points, it actually takes a fair bit of time. Travelling down a section of river depending on the current speed (we will discuss in the next point). I have yet to take less than five hours of paddling time in fair water conditions, with drive points being only ten minutes apart. Not to mention the drive time of dropping off and picking up vehicles.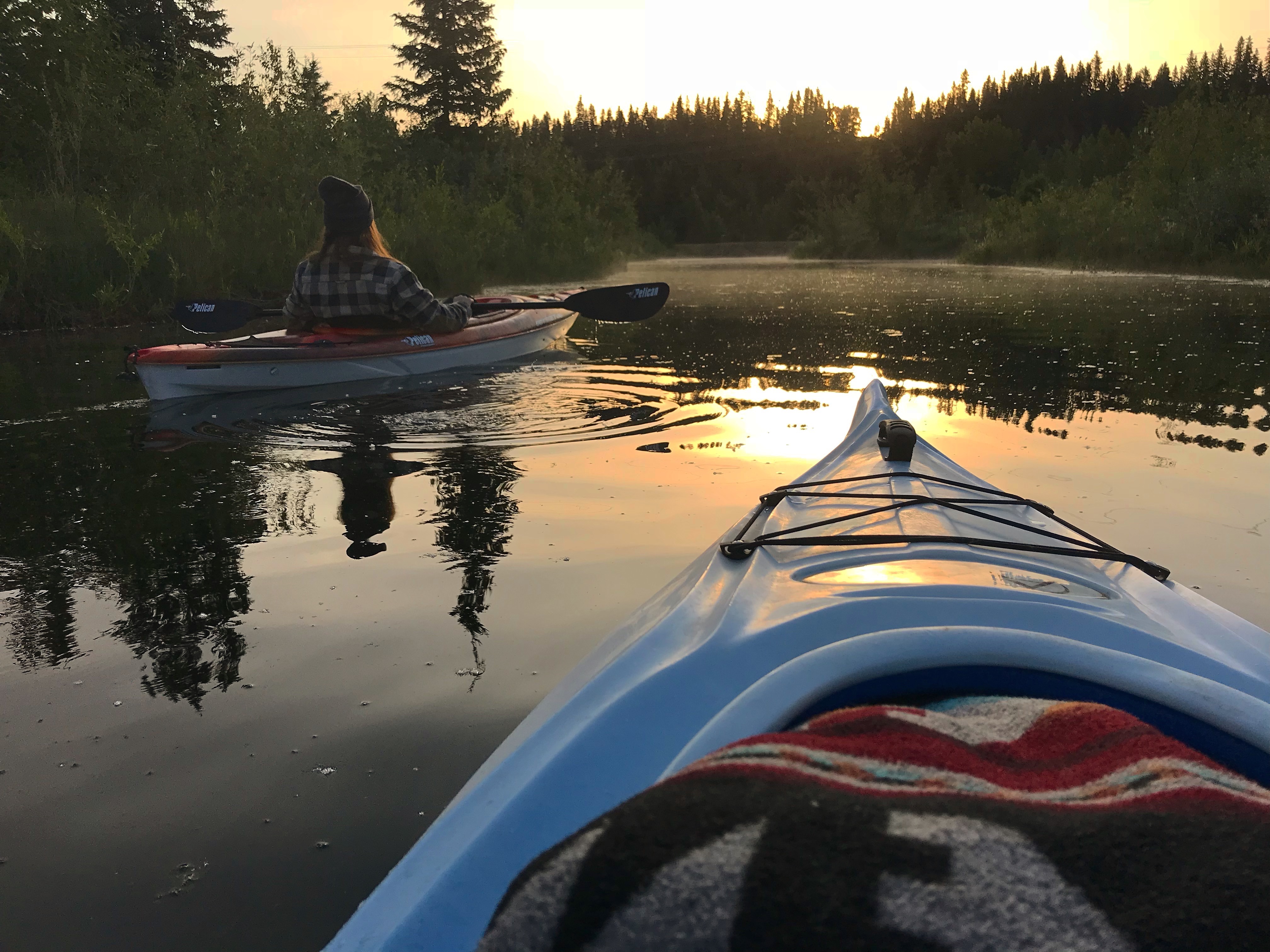 Many rivers are controlled by runoffs and dam releases. Although it may seem like a beautiful spring day, lots of higher elevation areas are just beginning their melting season. Therefore the runoff causes high-speed waters with lots of debris. During the summer, depending on rain, your river may be an exit source for a dam (ours is). Check online to see if your local conservations are planning to release the dam which would therefore increase river speeds.
Throughout my journeys, I have developed a 5L dry bag that I always carry when hitting the waters. Here are my must haves:
Food – snacks are a must
Lots of water or a water filtration system (lifestraw is our go-to)
Sunscreen & bug spray
A light jacket, windbreaker or long sleeve shirt
Headlamp (routes have taken hours longer than expected and we've ended up paddling in the dark. Having a headlamp is important)
Camera
Spot GPS 2-way satellite messenger (if you don't have one – you should!)
PFDlife jacket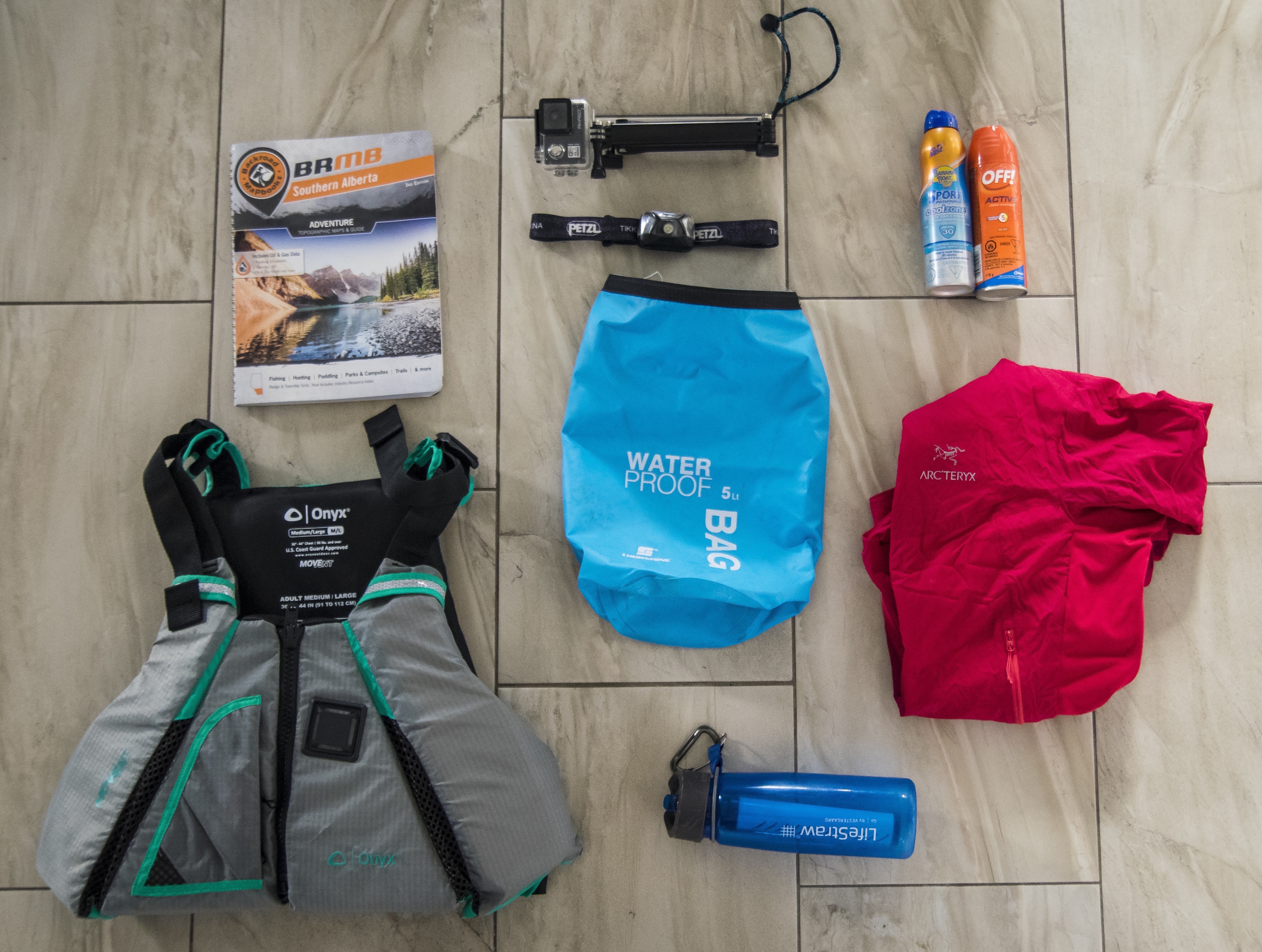 River kayaking has really become an adventure for me. Something about having a destination makes it all the more exciting. Kayaking allows access to sections of the river you wouldn't be able to get to by foot. We often find the good spots to fish along the way! If you're not into river kayaking… throw your boat in the local lake or pond before work! Instead of going to the gym, I will wake up early and put my boat on the pond in the middle of town and enjoy the sunrise, still waters and morning coffee. Maybe some wildlife if I'm really lucky!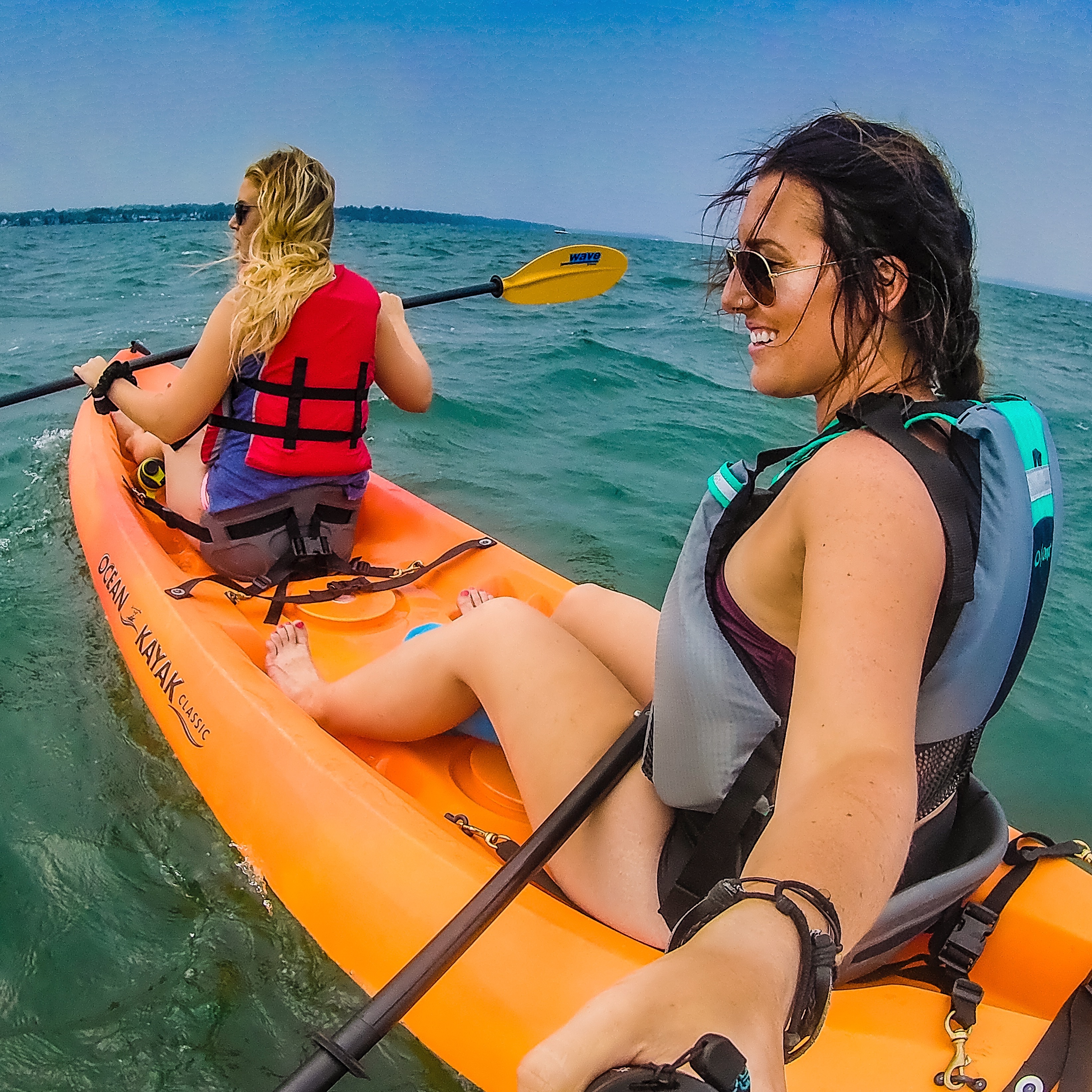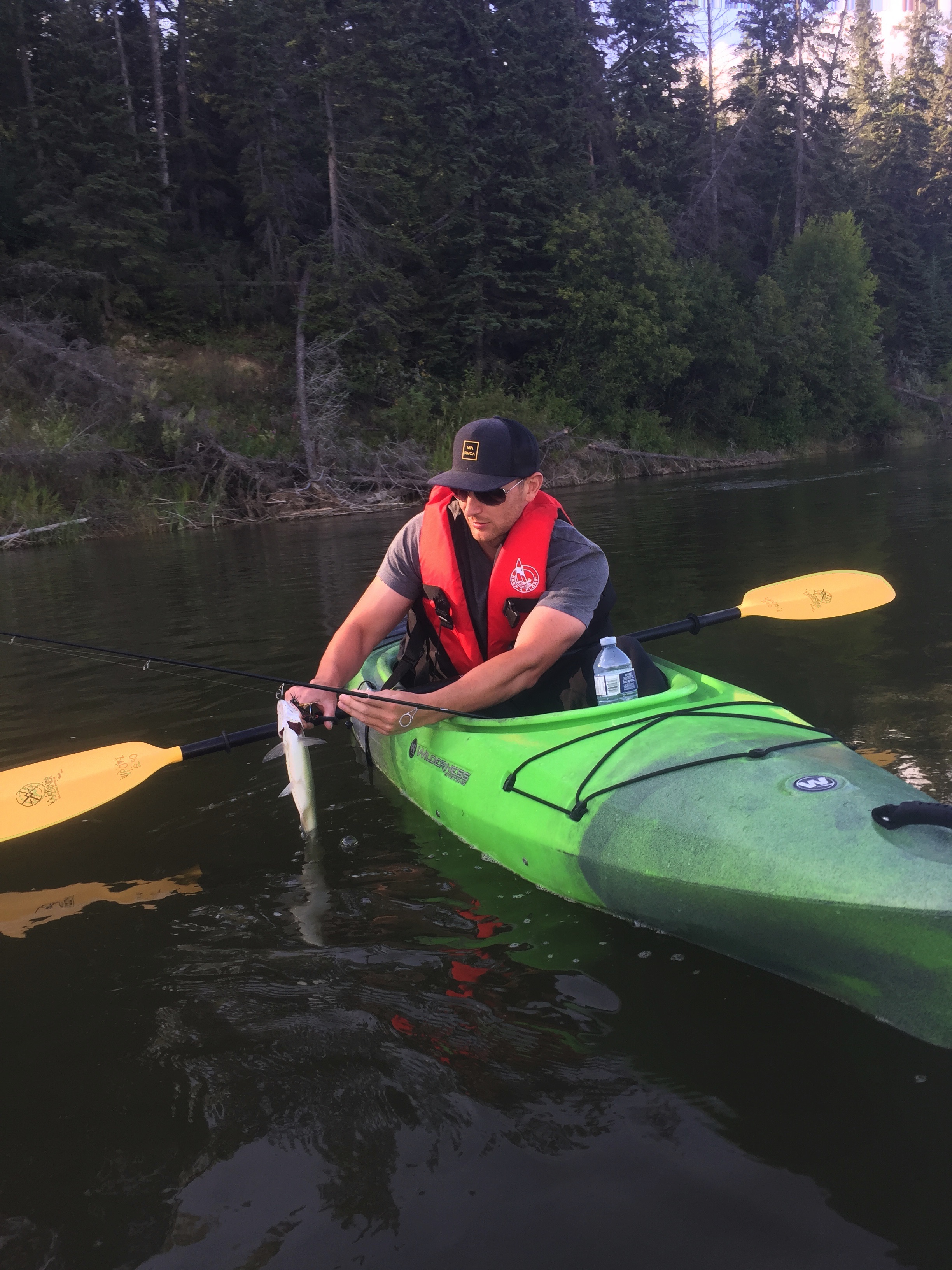 "An adventure is not strictly defined by the distance or extreme circumstances encountered – it's merely the time spent doing something out of your regular routine that is either new or exciting "