Maybe you stumbled upon this article after reading my first blog – Wakeboarding: A Guide For Beginners, or maybe you are just searching the web to find the perfect wakeboard setup. Either way, here we are. A place where you're going to find a few suggestions for beginner, intermediate and advanced wakeboards. Over my many years of wakeboarding, I've had the privilege of testing tons of different shapes, and sizes of wakeboards, in search of my favourite board. So, I thought it would be perfect to give back and share my opinion, as I know I searched the web endlessly looking for advice when I was in your position. Let's get to it so you can get out on the water.
This category applies for those who LOVE the water, and want to learn the art of wakeboarding, or those who have picked it up, but haven't quite mastered it yet. Being a beginner is totally cool, all of us were at this stage at some point. It is the most exciting part of wakeboarding because you have the ability to progress so fast. What makes it easier, is having the right board. Here are two suggestions: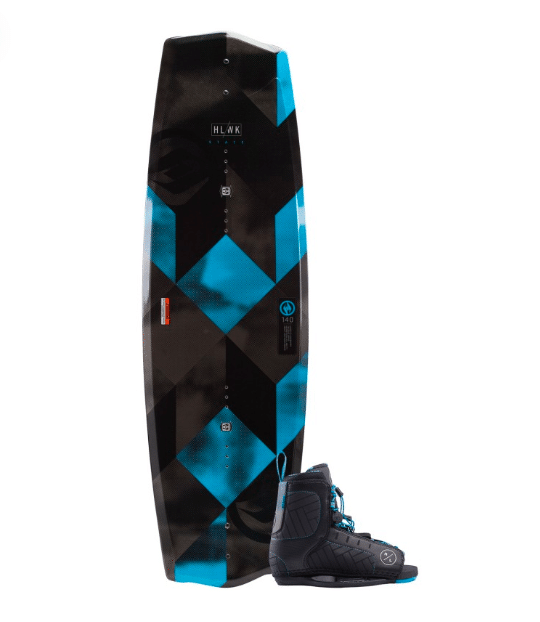 This board and bindings combo is an awesome beginner package. The board comes in a variety of sizes to suit any age, or gender rider. It is a continuous rocker which means the bottom of the board is shaped like a banana, making crossing both wakes feel smooth and easy. Hyperlite has found that the trickiest thing for beginners to pick up on is crossing the wake on their toe side edge. To combat this, the State board has a less aggressive rail on the toe side of the board so that it is less likely to catch your toes and do a FACE PLANT! This is my number 1 pick for a beginner setup.
This package is another great option. The board has been a top seller for beginners for several years and the reason why is that it's easy to ride! Ronix has found the perfect construction to make this board floaty and mellow while you're out cruising on the water. Again, this board is a continuous rocker, with short, smooth edges. This is my number 2 pick for beginners.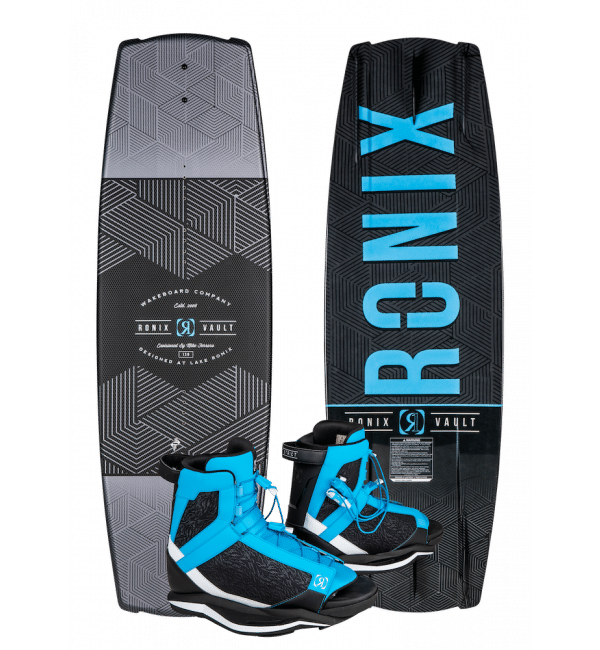 This category is for those who have the fundamentals dialed in and are looking to really take their wakeboarding to the next level. You may be learning to jump the wakes, attempt your first spins, or may even be at the point where you're trying flips. The fortunate thing is, there are a ton of options for this rider, and these boards will last you a long time. When picking out an intermediate board, the size starts to matter a little more. Be sure to check out recommended sizing charts before making the purchase. Here are my 3 favourite options for an intermediate setup.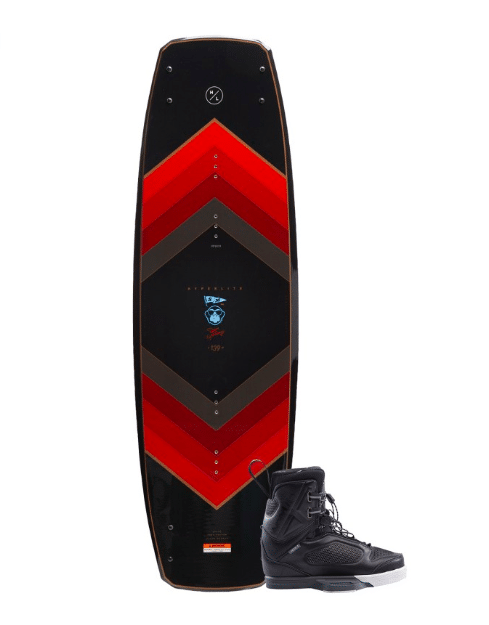 This package targets the more advanced intermediate rider. That being said it is still forgiving, and a great board for those who may be just starting to consider themselves intermediate. This board is a three-stage rocker, meaning there is a flat spot in the middle of the board. This helps push the rider in the air when hitting the wakes, and helps for softer landings when you're going huge!
Again, this board caters to a wide variety of riders. Very mellow, with a continuous rocker and lots of surface area, however still has a ton of pop off the wake. You will find this board similar to the Murray. This board feels large on the water because of its width, but don't be intimidated, this is designed for soft landings which will save your knees!
Alright, this board is just awesome. From your first wake jumps to some advanced inverts, this board is going to be the ticket. Designed by one of the most stylish riders in the world, JD Webb, this board is playful, forgiving, and poppy! It has a lot of surface area through the middle, but is smaller than the Murray or Watson. This continuous rocker is fast on the water, making everything just that little bit easier. I love this board.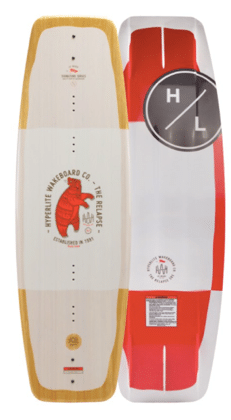 So, you've scrolled your way through this page and landed here where you'll find the best of the best. This is where you're going to find the boards that you see people doing double flips and 1080's on. These products are put to the test by the best riders in the world and they are ridiculously good. That being said, there is a big price tag that comes with it. But if you're looking for the ultimate advanced wakeboard that the pros are using, take a look at these 2 options. These are the two best wakeboards on the market right now for the expert rider.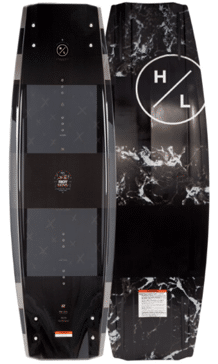 This right here is my weapon of choice. I have been riding this board for about a year and a half now and it is amazing. Super lightweight, yet durable through the high impact landings. This board has explosive pop and is going to shoot you to the moon off the wake. All of the pros that are riding for Hyperlite have gravitated towards this board, as its truly the best board on the market. Because this board is so lightweight, you're able to size up a little bit to get more surface area for even more pop and softer landings. You will not be disappointed in this board.
You can tell by the way this board looks that it is going to be mean. This board was released this year to match the Hyperlite Riot Nova, and riders will argue that it did. You'll see some of the best pros in the world sporting this deck this year. Known for its remarkably lightweight, and aggressive shape that boosts you off the wake, this board is another stellar option for the advance/expert rider.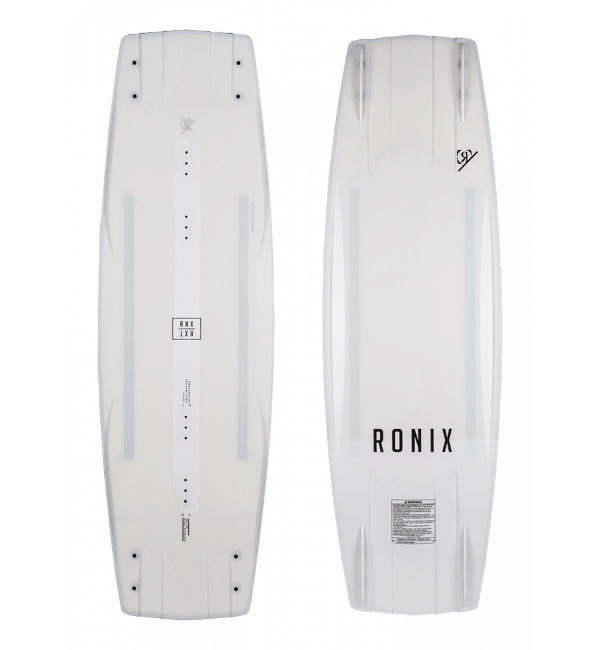 Whether you're looking for your first wakeboard, or the most powerful one out there, I hope these suggestions helped you make up your mind. Most importantly, whatever board your riding on the water, make sure you're having fun and doing it with a life jacket on!
Until next time –