In Georgia, hunting is a way of life. Tons of residents in the Peach State start hunting when they're children, and it's a big part of life for many. Plus, there's really no better place to do it! Georgia is absolutely locked and loaded with hunting spots, hunting lands AND game (big and small), making it the ideal spot for hunters looking for whitetail, dove, turkey and even gator. 
Are you getting ready to head out on a hunting trip in Georgia? We're sharing what to hunt (and where to hunt it), as well as some important rules and regulations to keep in mind. Now, stay safe and have fun! 
The Peach State offers tons of opportunities for hunting, whether you're looking for big game, smaller game or even migratory birds. From whitetail and turkey to gator and rabbit, Georgia hunters have tons of options to choose from! If you're looking to hunt big game — especially whitetail deer, bear or alligator — you're in the right spot, since Georgia is full of them. In fact, over a million whitetail deer call Georgia home… and the state has a massive amount (around 1,000,000 acres) of protected hunting area. However, this goes for small game, too — hunting in Georgia is plentiful across the entire state. 
If you're looking for something specific to hunt, do some research on Georgia's many Wildlife Management Areas, or WMAs. Each WMA has something different to offer hunters, whether you want to hunt bear or you're all about doves. Curious about what each Georgia WMA has to offer? You can find out more information on Georgia's Wildlife Management Areas here. 
Types of Hunting in Georgia
When hunting in Georgia, you can either use firearms or hunt with primitive weapons like bows and muzzleloaders. The type of hunting you do affects the timing and the regulations on your hunting trip, so it's always important to double check current regulations before you head out. 
Primitive weapons hunting season: In Georgia, primitive weapons hunting season includes archery equipment (bow and arrow), muzzleloading shotguns (20 gauge and up) and muzzleloading firearms (.44 caliber or larger). Air guns and air rifles of at least .30 caliber are also legal. Primitive weapons hunting season typically starts earlier or right in line with firearm hunting season, depending on the type of game. 
Firearms hunting season: In Georgia, firearm hunting typically includes modern rifles, modern handguns, muzzleloaders and air guns. Different game have different caliber limits (i.e., smaller game is limited to a smaller caliber). However, we'll use deer and bear hunting as an example. When it comes to modern rifles and handguns, you are allowed a centerfire weapon of .22 caliber or larger. Shotguns may be 20-gauge or larger, loaded with buckshot/slugs. Muzzleloaders may have scopes, and they may be .30 caliber or larger. Muzzleloading shotguns may be 20 gauge or larger. Air guns and air rifles of at least .30 caliber are also legal. 
It's also important to add that not every county in Georgia allows firearm hunting. 
Curious about what weapons requirements apply for your hunting trip? Find up-to-date information here. 
Hun

ting limits in Georgia
Depending on the type of game you're hunting and the area of the state you're hunting in, there are different hunting limits and bag limits in Georgia. Here are common hunting limits in Georgia: 
Deer: 12 deer allowed per season across the state. No more than 10 of the 12 deer may be antlerless, and no more than 2 of the deer may have antlers. Antlered deer must have at least 4 points to be legally hunted, or at least a 15-inch spread.

 

Bear: 2 deer allowed per season, not from Central or Southern hunting zones.

 
Turkey: 2 gobbler turkeys per season, daily limit of 1. When hunting on WMAs, only 1 per area per person.

 

Alligator: Permit only.

 

Falconry: 12 squirrels per day, 3 grouse per day, 12 rabbits per day, 12 quail per day during season.

 

Unprotected species in Georgia include coyotes, armadillos, groundhogs, beavers, starlings, pigeons, English sparrows and nutria.

 
Find updated season limits via the Georgia Department of Natural Resources: Wildlife Resources Division.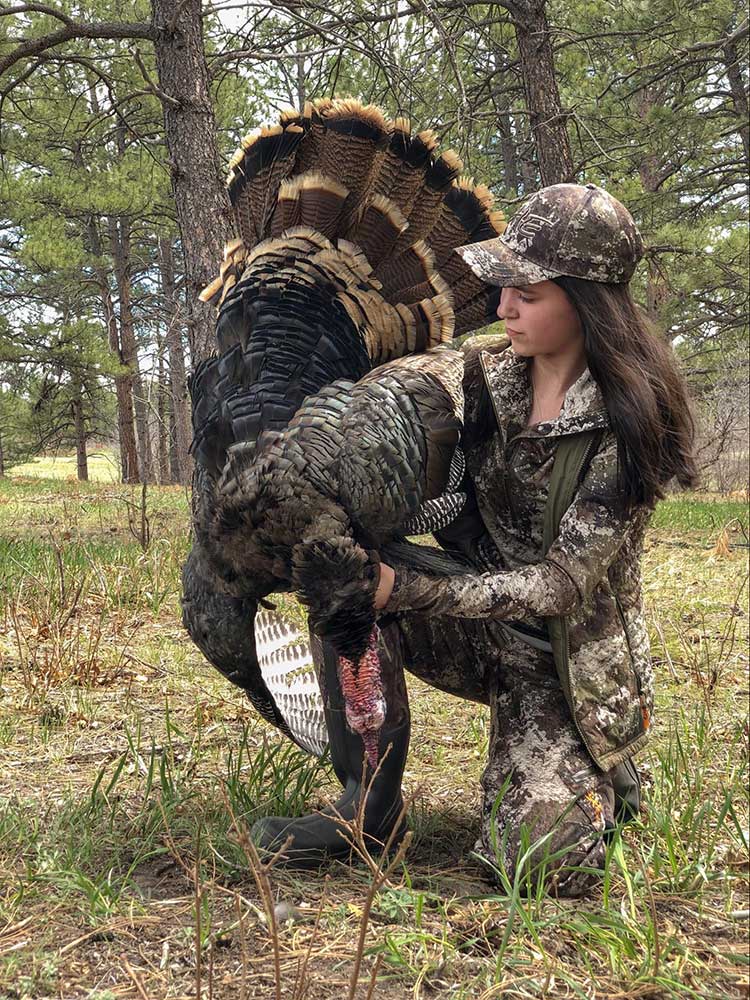 What to know about hunting safely and legally

 in 

Georgia
Hunting is a big deal in Georgia — and that means that hunting safely and legally is, too. The state of Georgia has strict rules and regulations around who may hunt (and when), and in Georgia everyone born on or after January 1, 1961, must complete a hunter education course to get their hunting license. All Georgia resident and nonresident hunters must purchase a hunting license in order to hunt in Georgia, and there are very few exceptions. 
In addition, hunting certain species may require an additional permit or license. For instance, big game hunters require a big game license. If you're trapping an animal, you'll need a trapping license. If you're shooting on a preserve, you'll need a shooting preserve license. But, it's not as complicated as it sounds! You can find licenses, permits and passes here.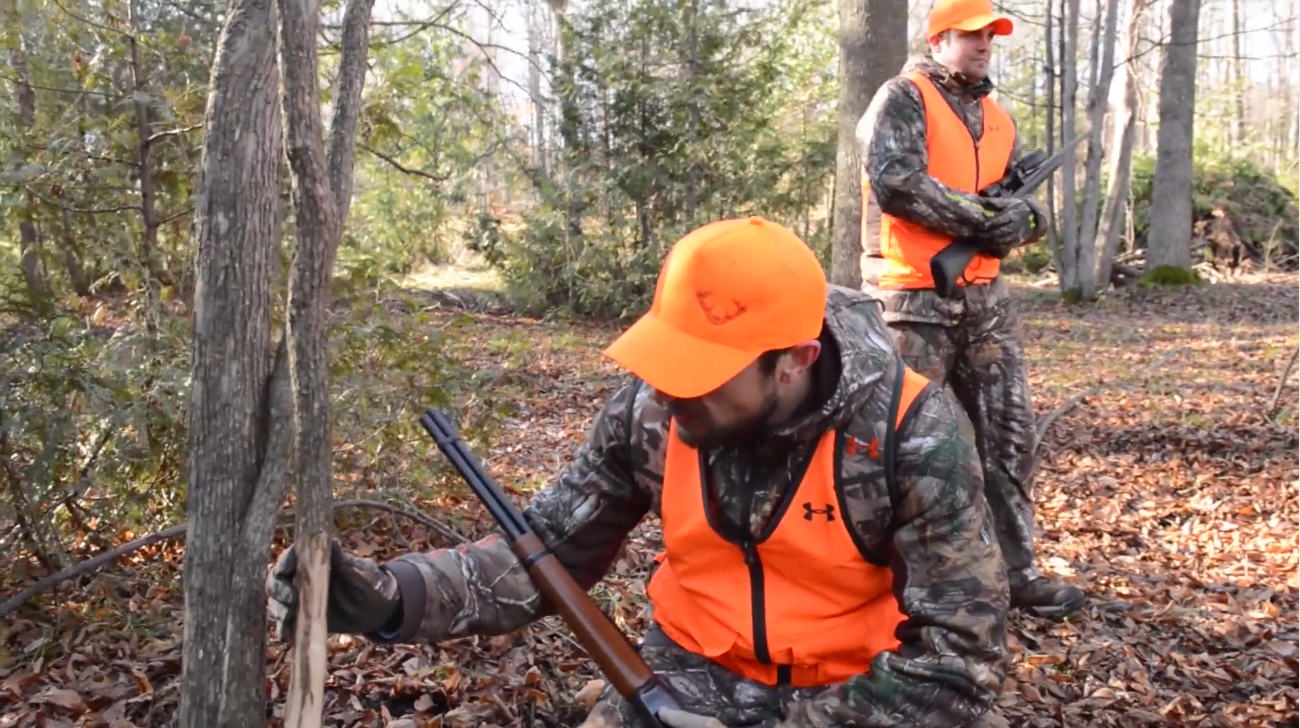 — 
 When it comes to hunting in Georgia, you have countless opportunities for fun, adventure AND excitement. From whitetail hunting to dove hunting to everything in between, the chances are endless. However, hunting does come with a risk — which is why we always recommend our HUNTINGsmart! course to each and every hunter, regardless of experience or age. Created by hunters, for hunters, our narrated, engaging and animated course will empower you to feel safe and confident as a hunter. Check it out!