The May 2-4 long weekend is the unofficial kick-off to summer and it's almost here! Cooking is a big part of any long weekend which is why we've compiled a list of easy campfire recipes to take your cooking to the next level! Whether you're entertaining at the cottage or kickin' it at home, these easy recipes promise to deliver a stress-free long weekend.
Chunky Money S'mores: Next time you're around the campfire, try this new spin on an old campfire classic. Rather than spending crucial s'mores-making-time finding the perfect roasting stick, use your skillet instead! Mix together dark chocolate, marshmallows, toasted walnuts and banana slices. Bake on a campfire grill until golden and gooey. Serve with graham crackers for dipping and you've got yourself a delicious de-constructed version of a traditional recipe.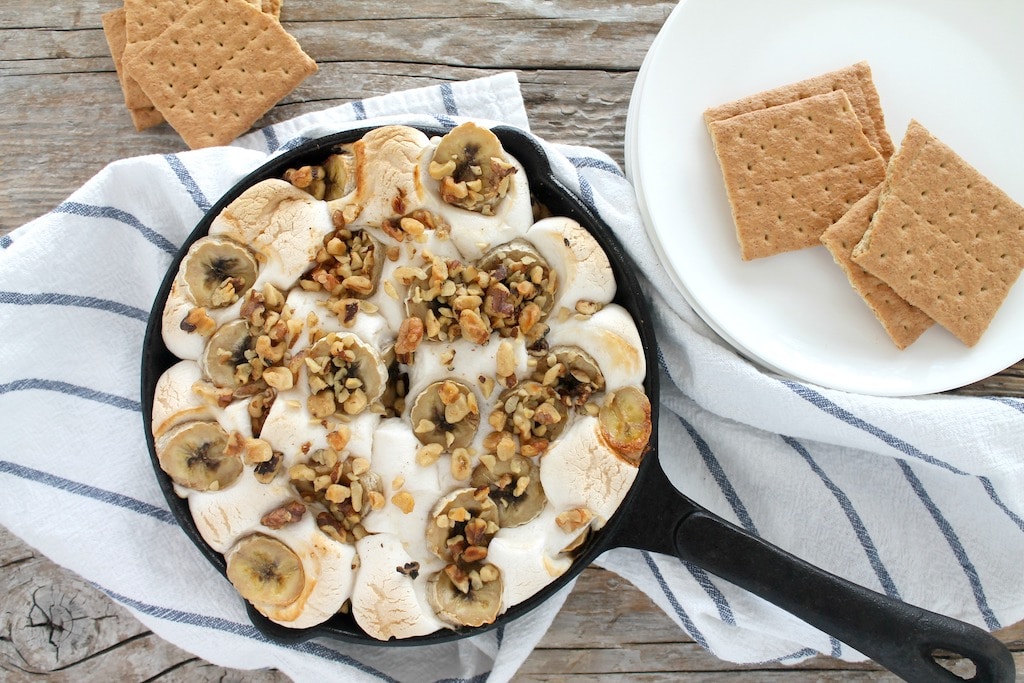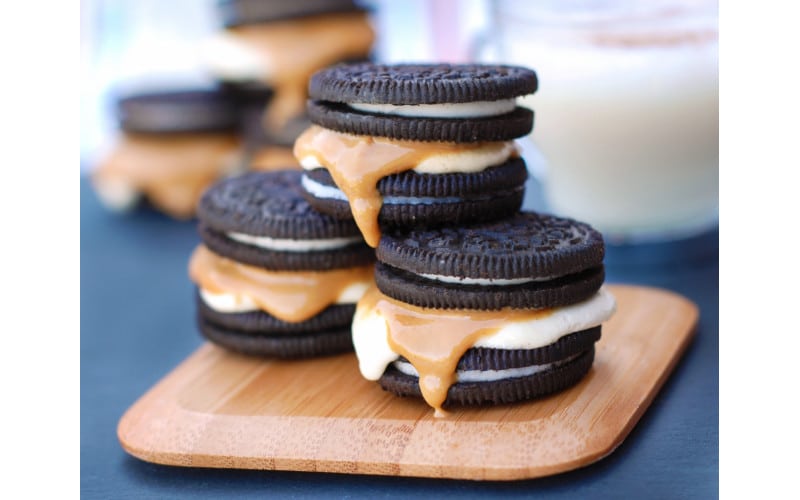 S'mOreos: Why not mix two of your favourite desserts together for an ultimate taste bud experience? Slowly twist your Oreo to separate, place a piece of chocolate and a roasted marshmallow on top of the Oreo cream. Take it to the next level by adding peanut butter before placing the top back on!
Chocolate bar S'mores: This recipe remains close to the classic by using the graham crackers as the outer crust and roasted marshmallows on the inside. But the new component will be a game changer for you and your family. Grab your favourite chocolate bar – think Mars, Snickers, Reese – and replace the typical milk chocolate with them!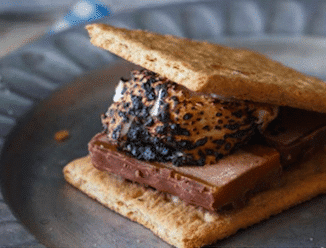 Campers Favourite Dip: This fire pit recipe is fast and easy to make and is a perfect snack at the end of a long day. You will need a grill-grate to place the foil pie pan on once you've added all the ingredients in. Ensure the fire is ready at a medium-low heat. Serve this cheesy chili dip with corn chips and enjoy!
Crab & Shrimp Stuffed Sole: Turn the dinner level up a notch with this easy yet delicious seafood recipe! Crab, shrimp, bread crumbs, butter and cream cheese make up the stuffing. Spoon them on top of a delicate fish like sole. Wrap it tightly in tin foil and place it on top of a grill on the fire pit over medium heat for 12-15 minutes. For a side try a fresh salad and a baguette to soak up all the tasty sauce.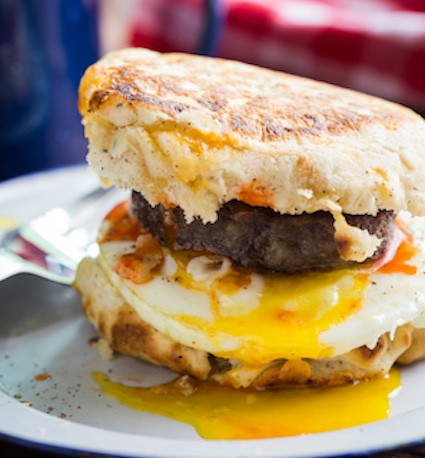 Campfire Breakfast Burgers: For those mornings when you're regretting singing that last song around the campfire, try this life-changing breakfast. With a homemade black pepper biscuit mix – that you can prepare ahead of time – these breakfast burgers are already winners. You may need to invest in a few items to make it easier for you such as a drop biscuit pan and skillet but these little guys are worth it!
Campfire Street Corn: This twist on a summer classic is the perfect side dish for any meat you may be grilling, and it's loaded with flavour! Remove the corn from their husks and wrap them in tinfoil. Place the corn over the campfire (on a grill preferably) until it's slightly charred. Immediately after it comes off the grill slather it with cilantro and mayo. Allow it to cool before adding the final touches of lime, parmesan cheese and chili powder.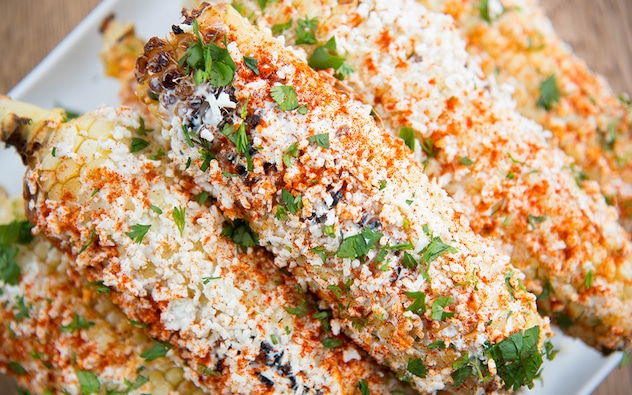 These fun and easy campfire recipes are the perfect way to kick off your summer! Try them out this long weekend as you spend time with friends and family over delicious food.