I live for quality time spent with my ATV. If you're reading this there's a good chance ATVs play a prominent role in your life as well. My name is Cody Janssen, and I have made a profession out of riding and racing ATVs. This comes as a far cry from the first time my parents set me on the seat of my mini quad. I spent days uncontrollably racing across the backyard directly into a large evergreen tree. I emerged from that tree, just a young child at the time, having already shown that I wanted to go FAST.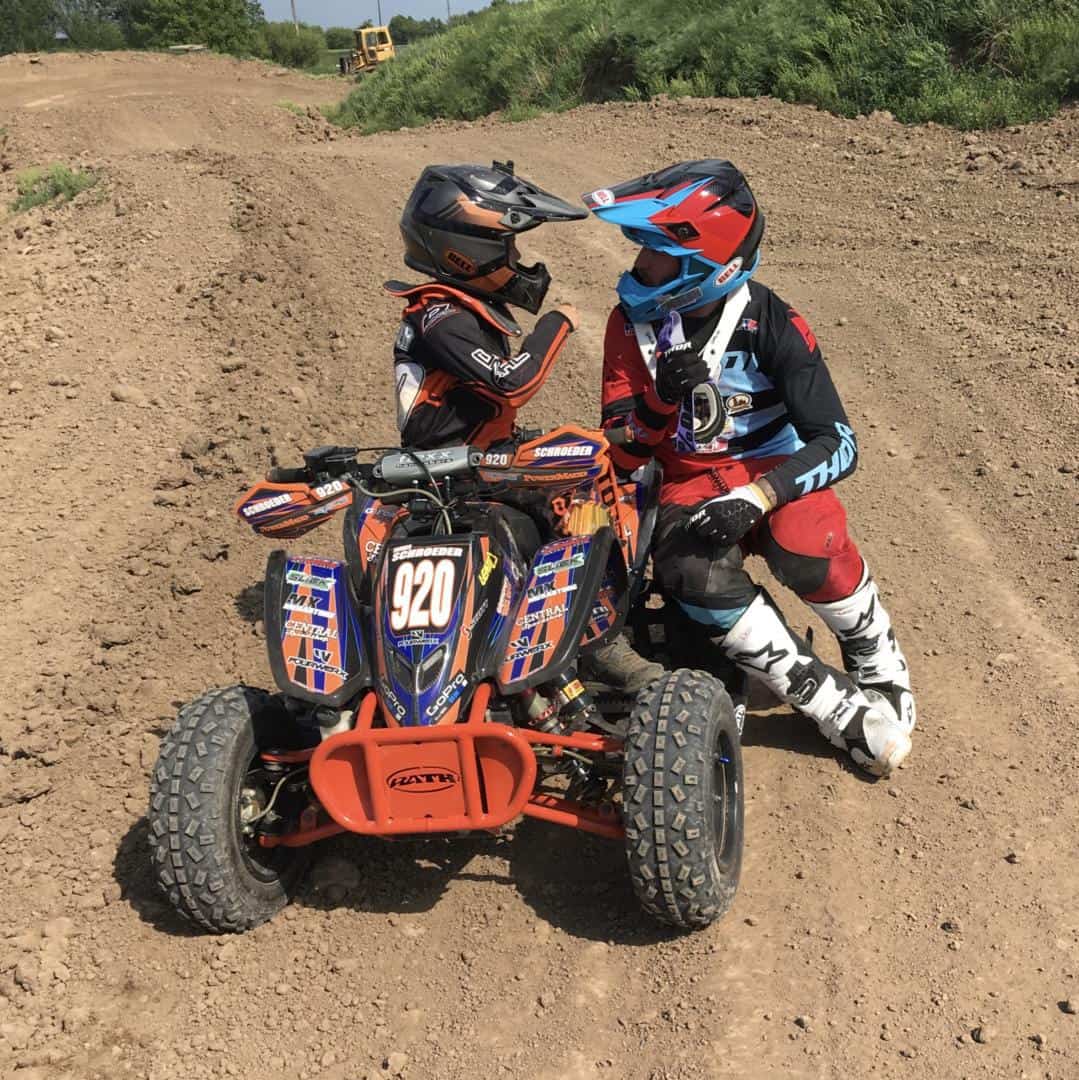 My father was a local pro ATV racer in the state of Wisconsin, and the apple didn't fall far from the tree. Dad raced dirt track oval ATVs back then, so you can imagine I wanted to do the same – even donning his same #40 on my mini quad. My dad won a lot, and (trying to be like dad) so did I. Some years went by and I began to develop a want to give ATV motocross a try. That is when my love for ATVs elevated to an entirely new level.
ATV motocross was the "coolest" form of racing to my 12-year-old self. I religiously watched the old VHS tapes of ATV legends like Doug Gust, Jeremiah Jones, Shane Hitt, Tim Farr, and so many others. I would "race" around the yard battling with all my favorite racers. Of course, this was only as an imagination inside my head. What I didn't know at the time was it wouldn't be long until I'd actually be competing against the heroes I once idolized.
The year of 2007 was when my path to where I am today started to take shape. To that point I had over 15+ state championships and hundreds of race wins. But I was still relatively unknown on the national scene. Wearing my #25, I won my first National Championship and put my name on the map in the ATV world. What followed wasn't all smooth sailing. An array of national event wins was also accompanied by injuries and limited support.
This lack of support kept me from chasing National Championships annually, but it also kept me grinding. I knew that hard work was the only way to change my situation. In 2011 – four years removed from my title – I had a weekend to remember at the RedBud Motocross ATV National. After sweeping the top amateur classes I was offered the opportunity that would change the course of my life.
I had been offered the team ride I thought I would receive after my national title a handful of years earlier. The countless hours of hard work, the blood, sweat, and tears, and all the things I sacrificed while chasing my dream had finally paid off.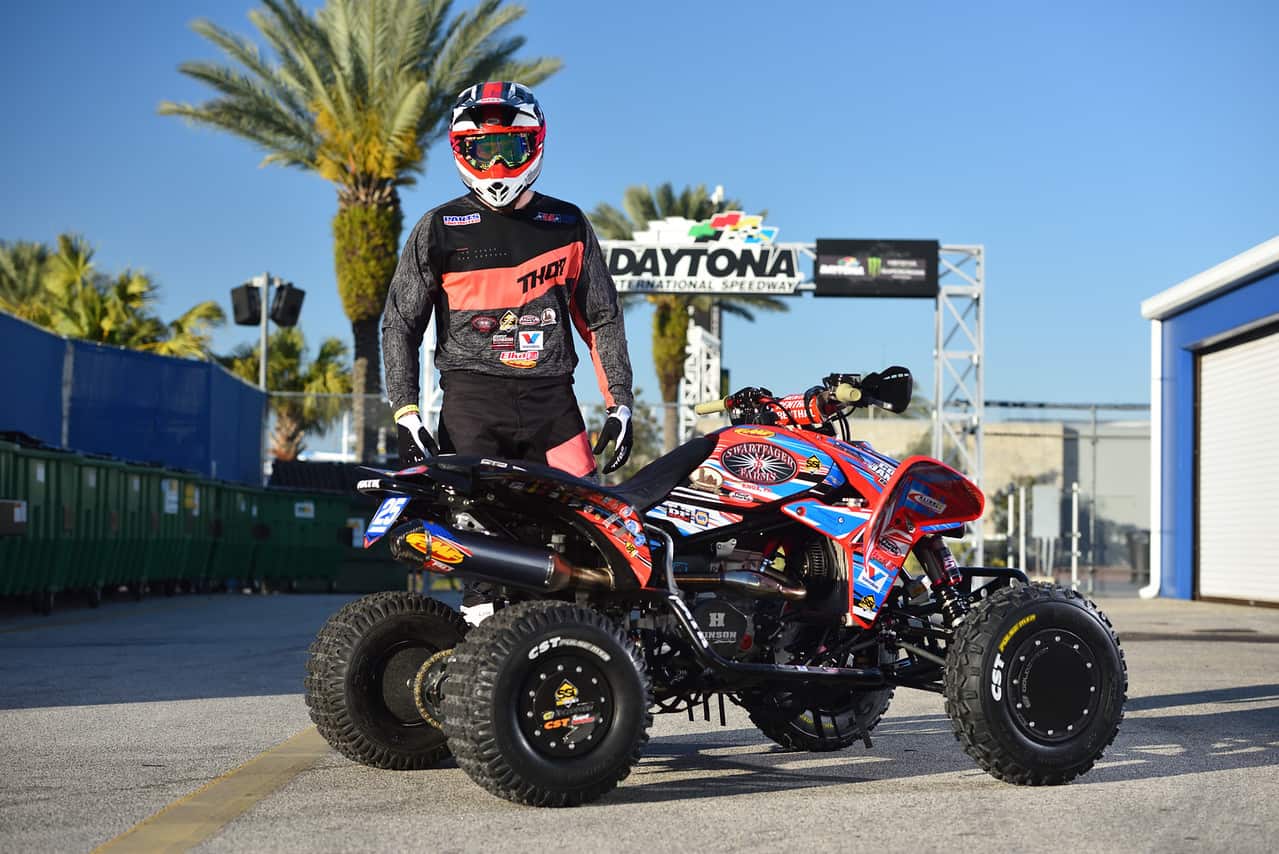 My unconventional journeys
This unconventional journey had taught me a great deal about myself and just how much I loved the sport of ATV racing. It also helped shape me into the grateful man I am today. I never stopped believing in myself and that eventually earned me the chance I had been hoping for. 
On-podium of the opening round of the 2012 season was my first year as a mainstay at the nationals on my new team. The series announcer said, "For years I've been saying if Cody Janssen ever makes it to the nationals, he's going to be special". Well, Rodney was right. In the years that followed I was awarded the AMA ATV Pro Rookie of the Year award. I won an ATV Derby Pro World Championship, another National Championship. I had numerous national wins (now totaling 34 national event victories).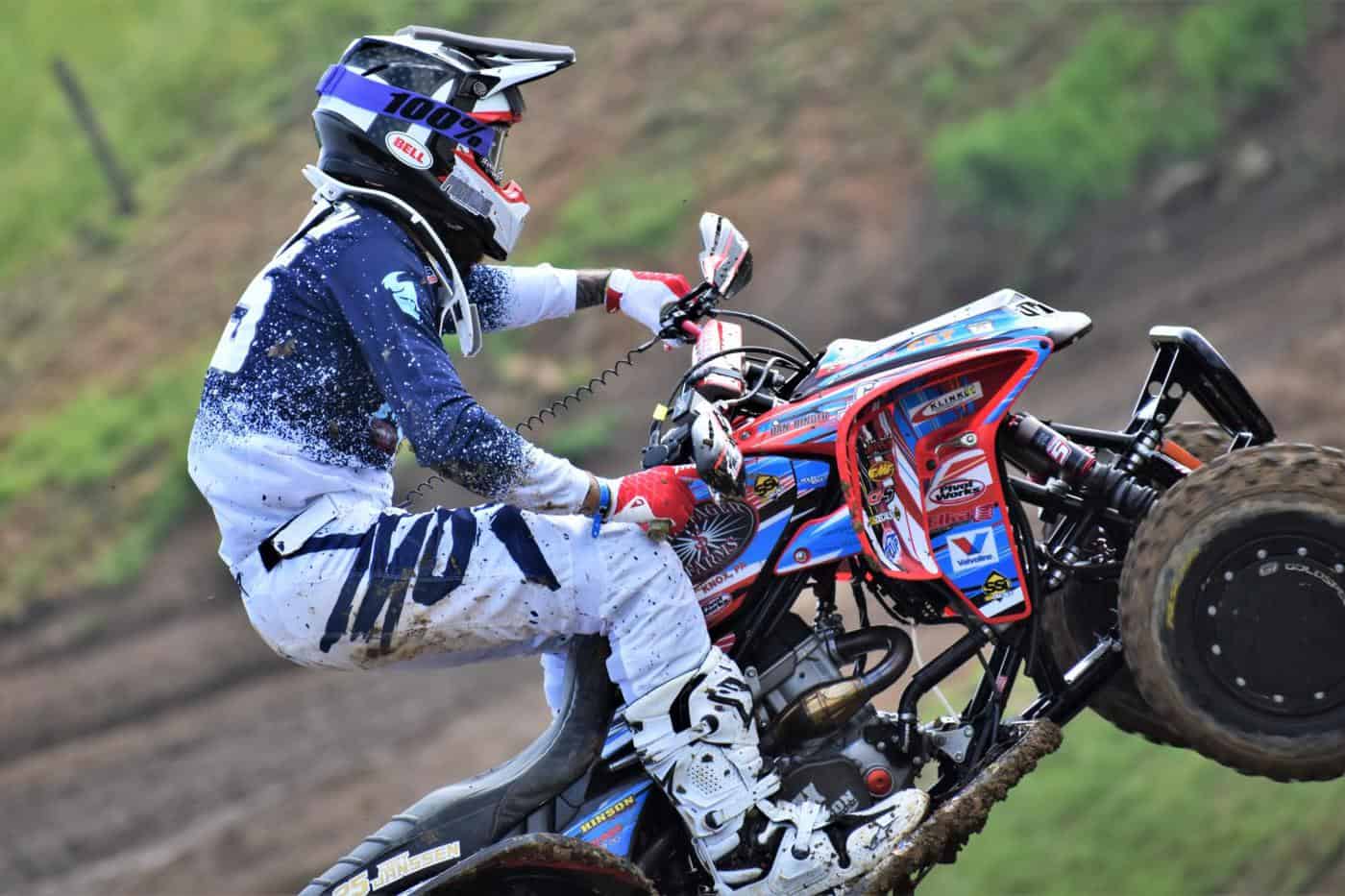 Today I sit here as a 26-year-old man who loves ATVs more than ever. I love the outdoors, the adrenaline rush, and all the other things people associate with the sport that we love. But the things that aren't as easy to see on the surface are the things that I just may enjoy the very most. From an early age my ATV was my motivation.
Chapters of an autobiography
Good grades in school were mandatory to be allowed to race by my parents. I knew training and eating right was necessary to be the best athlete I could be, even as a child. I didn't go to high school parties or take any risk of getting in trouble. My goals were lofty, dreaming of one day becoming a professional ATV racer. Today I'm a professional ATV motocross athlete who has never drank a drop of alcohol, experimented with any sort of drug, or had any exposure to tobacco. It's all thanks to ATV racing.
This journey I've been on has developed much like a novel does. The chapters of this novel would read like this:
1: My introduction to ATVs
2: Just Like Dad
3: The Want to be a Professional
4: Impossible is Nothing with Hard Work
5: Success – Making the Most of my Opportunity
Which brings us to the chapter I am currently in now.
Chapter 6: My Why
I use ATV racing as an avenue to impact the lives of others in a positive way. Since the beginning I wanted to be the best racer I could be. But I strived to be the best man I could be as well. My status inside the ATV community enables me to use my position to help others, to inspire, and to be a role model for the youth of our sport.
The Cody Janssen Riding School
The Cody Janssen Riding School has become one of the premier schools in the sport of ATV motocross. I've gained knowledge that the school, tips at the track, conversations in the pits, and leading by example on and off the track with my actions. My world, my being, and my life have all been shaped by ATVs, teaching me everything I know along the way.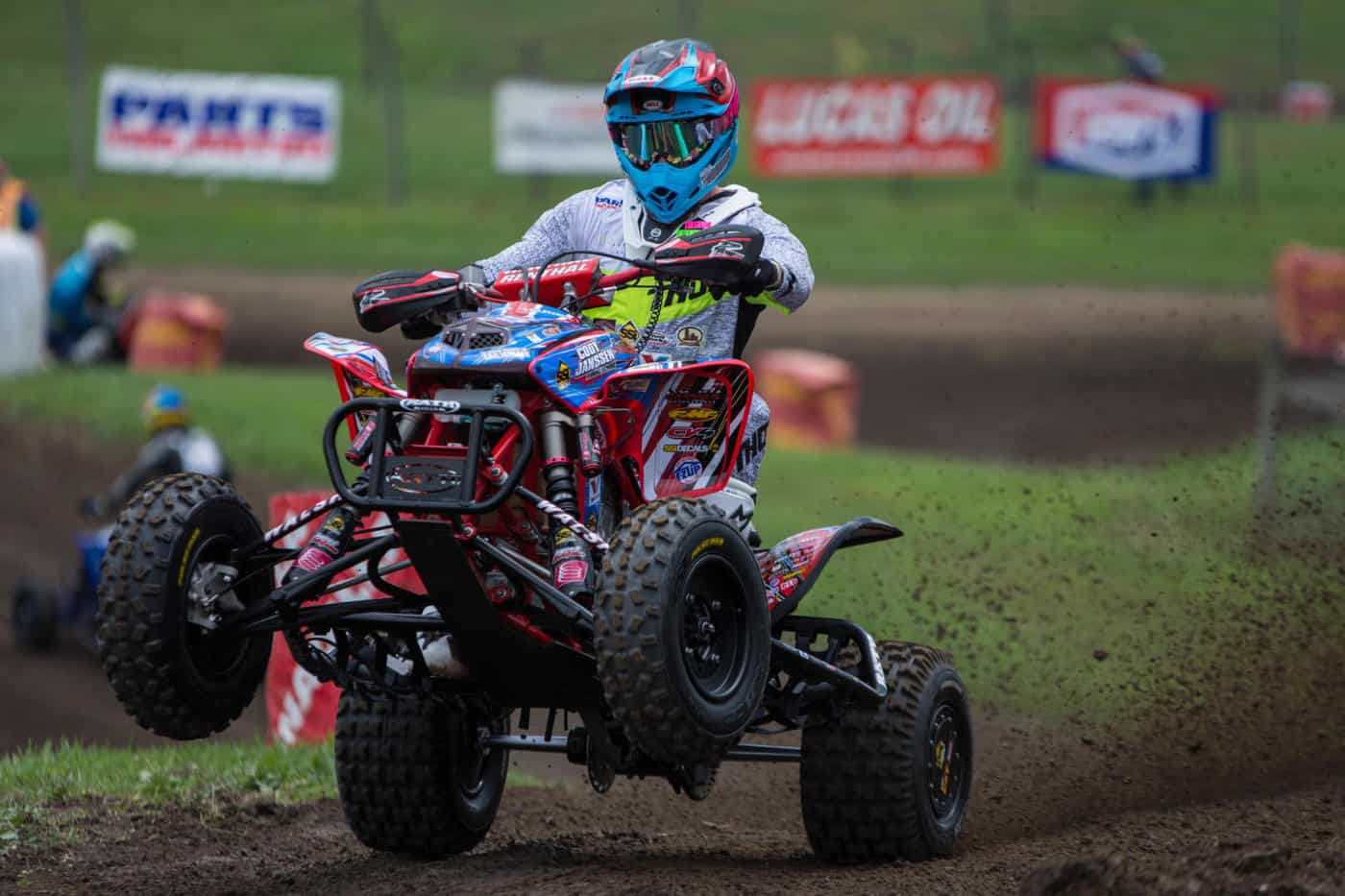 Some people will never understand the love we have for these 400 pound, 4 wheeled machines. Those same people probably haven't felt the rush of hitting a corner just right. Or the accomplishment of clearing a jump smoothly, or the feeling of freedom while behind those handlebars. Those people also wouldn't understand the positive influence and impact that these machines can have on us riders and others.
Somewhere out there may be a child doing laps in the yard pretending to race Cody Janssen, just like I imagined racing with my heroes. I am proud to say that ATVs continue to make me who I am today. ATVs are my why.