Summers spent at the cottage are the perfect place to enjoy quality time with family and friends. Cottage outings wouldn't be the same without the classic activities – essential to any cottage visit – such as relaxing in the hammock, spending a day on the boat and singing around the firepit. But how do you increase the awesome factor at the cottage this year to ensure you and your family have the most unforgettable cottage season yet? Check out the list below for some new and exciting cottage activities!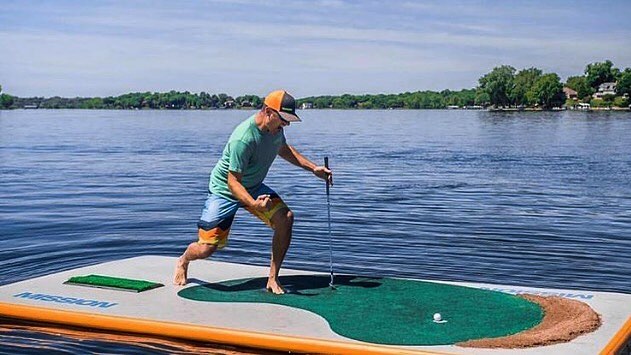 Your golf game will never be the same again when you bring the Inflatable Reef Mat from Mission Boat Gear to the cottage. Set up a putting green on this mat and practice your way into better golf. It has a rigid construction which means it won't bend, flip or submerge and is incredibly stable. Let the entire family partake in the fun by setting up a game of corn hole – just be sure your aim is on point. This mat will seriously change the way you and your family experience summer at the cottage.
"
This mat will seriously change the way you and your family experience summer at the cottage

."
Work on your balance this summer by setting up a slackline. If you're new to the slackline game, you'll want a high-quality one that isn't too bouncy or complicated to set up. The line should be 2 inches in width if you're a beginner as they have a wider balance platform. Look for a slackline that features a single lever-and-lock ratchet which is good for quickly and easily tightening the line. You'll also want to check to see if your slackline comes with a topline or "helpline" to supply you with some extra support and balance. See below for our beginner slackline recommendations:
Skyline Beginner Slackline Kit
This classic starter line includes many useful accessories such as, a 50ft topline, treeguards and a carrying bag with up to 300lbs in load weight.
Gibbon Classic Treepro Slackline Set
This slackline has been around for many years and has proven its reliability – especially for beginners. Although a little on the pricey side of things, you'll have it for years with guaranteed safety standards.
Get pumped up with a water floaty
Hop on board the floaty trend with an oversized float that fits your entire family! These water toys are a great way to catch some rays while spending some quality time with the crew. They're also extremely Instagram worthy – you'll be dubbed the "cool dad" if you pump one of these up. Choose from a variety of floaties and have a boatload of awesome summer fun!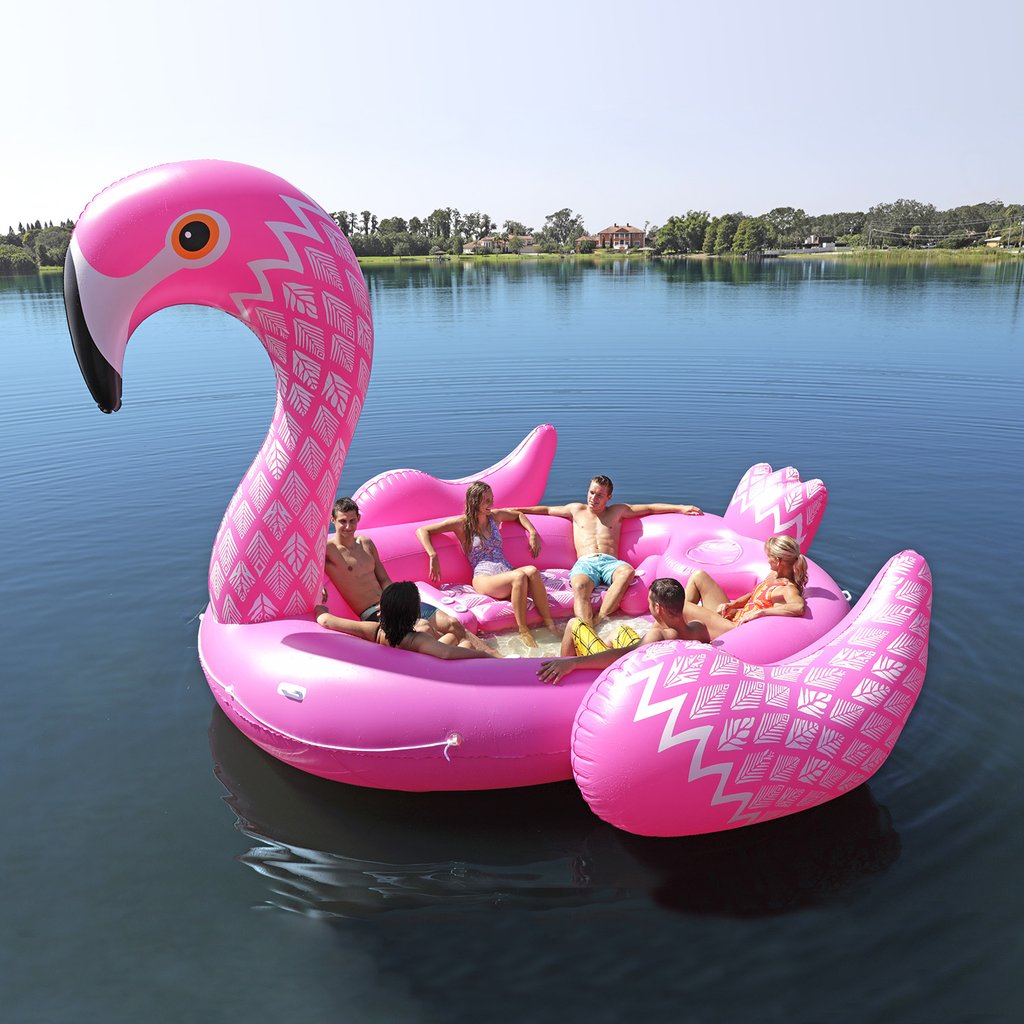 Build the Ultimate Fire Pit
Fire pits are the quintessential cottage item. They are an area of congregation for family and friends to mingle after a day of participating in everyone's respective activities; a place they can meet to chat about the events of the day and imagine what tomorrow might bring. This year, increase your awesome factor by building the ultimate fire pit – the one that all your neighbours will be jealous of! Follow this step-by-step guide to create a rustic-looking fire pit with all the bells and whistles.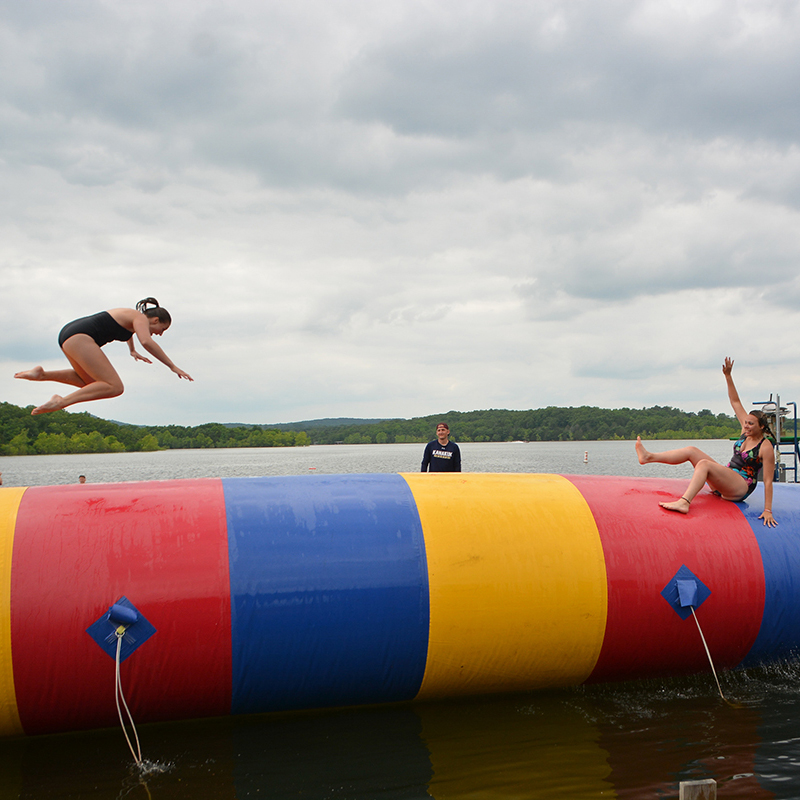 Launch into your summer fun with a waterblob. Set up this water toy at the end of the dock for hours of entertainment to enjoy with the kids! The 'Weekend Getaway Waterblob Action' is smaller than the classic and easy to set up and tear down. There is no doubt that this will be one of the highlights of your cottage adventure this year.
These five activities are sure to help increase the fun and awesome factor at your cottage this summer. Make the most of your weekends away by creating memories you can share for years to come while enjoying quality time with the people that matter most in your life.