Boating has been an integral part of our history since the first mariners set sail to discover the world. Boating is an adventure and offers something for everyone voyaging the open water. Some boaters love exploring old landmarks while others enjoy cruising around and taking in the scenery. We have made a list of the must-see boating attractions that should definitely be on the top of your boating bucket list this summer!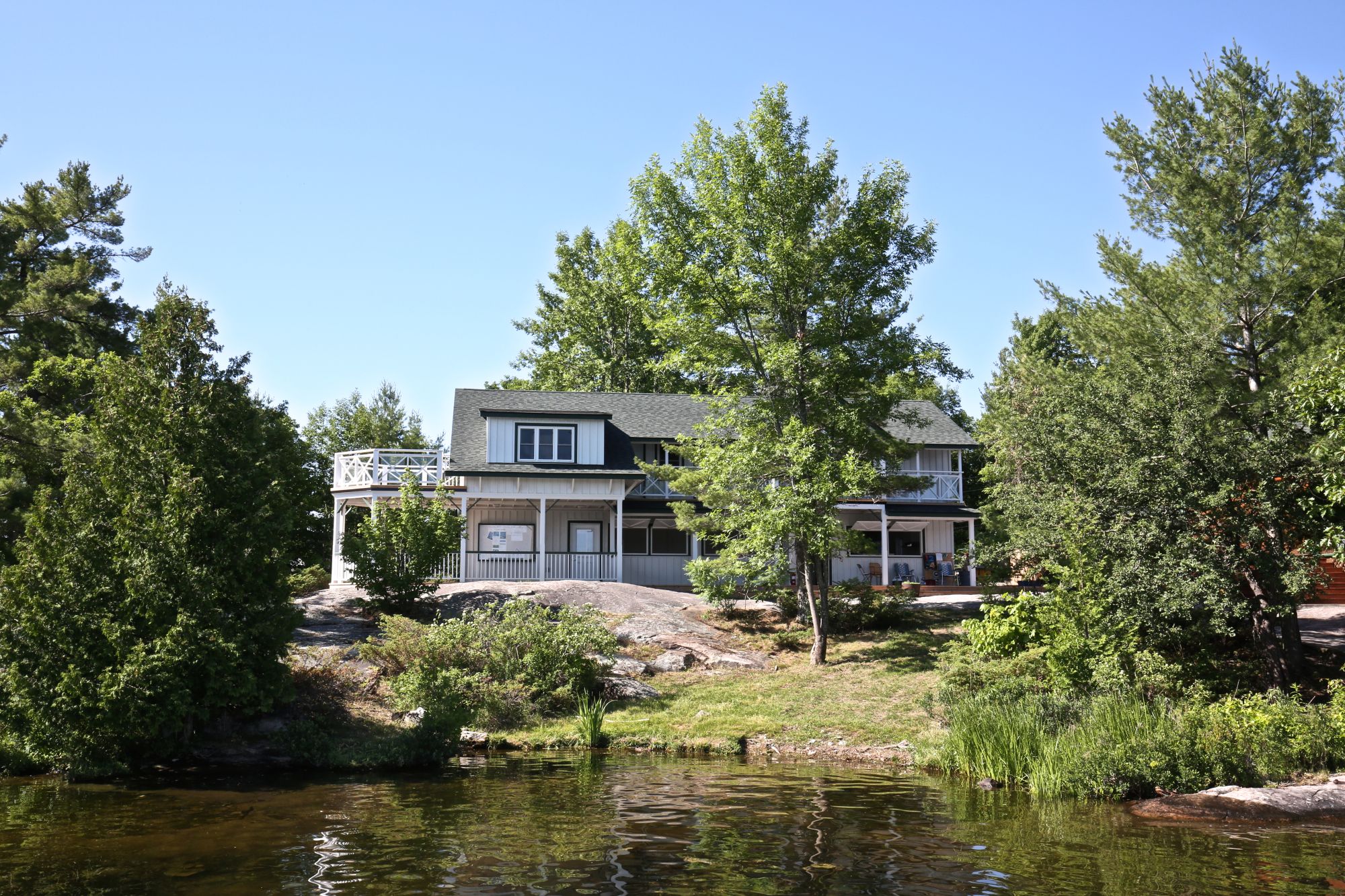 Juniper Island, Canada – General Store
Starting Point – 44.548474, -78.150640
Stoney Lake has often been referred to as the Jewel of the Kawartha's. It stretches 20 miles in length from Young's Point to the lake's eastern shore. It is home to more than 1,000 islands and dozens of stunning cottages along the shorelines. One of the most prominent and memorable islands is Juniper Island. It's one of the largest islands located on Lower Stony Lake. The island, reachable only by way of water, is host to a small general store that offers swimming lessons and canoeing instructions. It also offers many social events. Not far from Juniper Island is the locally famous St. Peter's-on-the-Rock Church. The church offers services from June to September which you can get to by boat.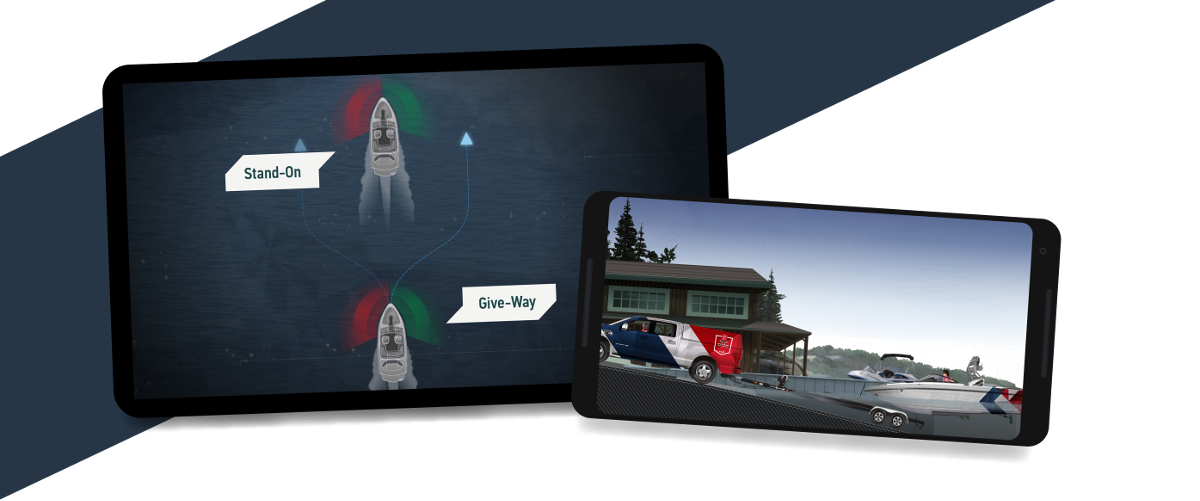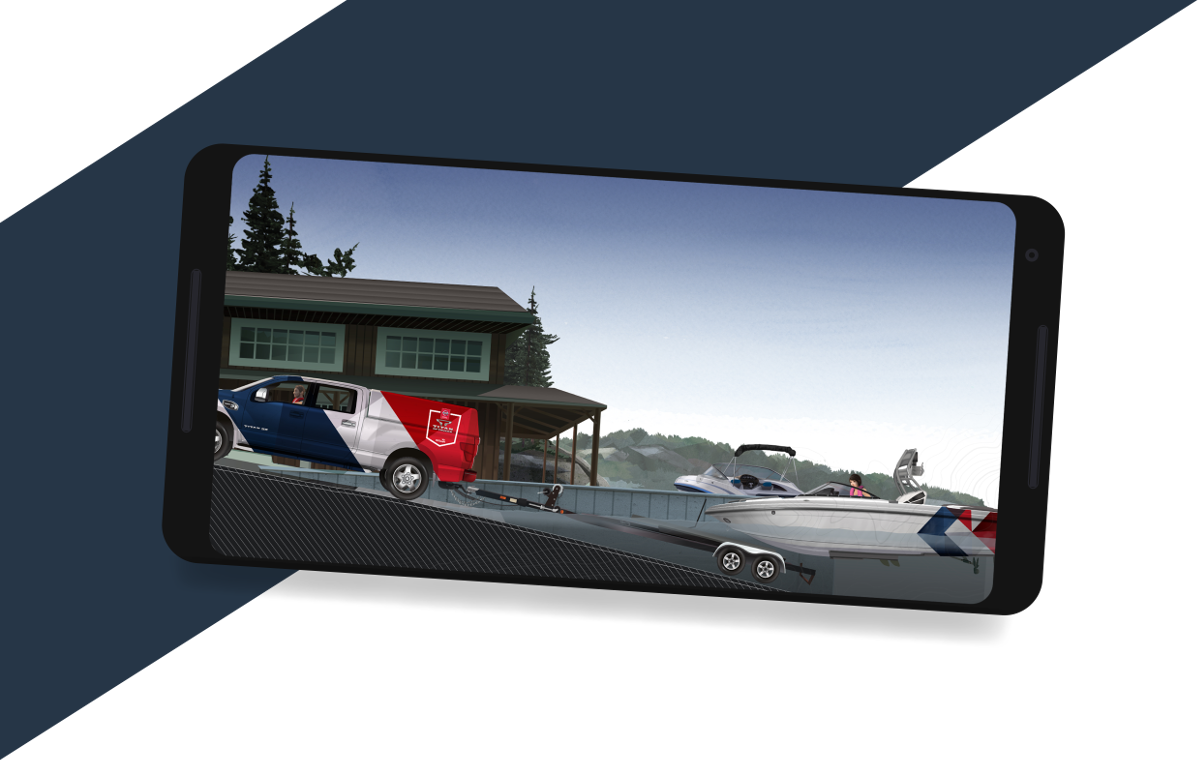 Get your Official North American
Boating License
The Official NASBLA and Transport Canada Boating Course, Test & License.
Get your Official North American
Boating License
The Official NASBLA and Transport Canada Boating
Course, Test & License.
Lake Havasu City, Arizona – Boat-in Campsites
Starting Point – 34.471728, -114.364877
This is known as one of America's best boating lakes and considered a boater's paradise. It consists of warm, clear waters with 60 miles of lake and river waterways.  It is the ultimate destination to spend a day on the beach, fishing off a boat or trying out new water sports. Lake Havasu water levels remain at an almost constant water elevation which provides ideal conditions year-round. The Bridgewater Channel is a major attraction due to the copious amounts of boats that pass through it. Plus, it features an abundance of coves, beaches and canyons to explore.
One of the most enjoyable things to do in Lake Havasu City is boating and camping. There are many beaches that are only accessible by boat, providing you with adventure and privacy. Anchor at one of the beautiful boat-in campsites (that don't require reservations) and enjoy a unique and unforgettable experience. Additionally, there are a variety of restaurants you can visit by way of boat or spend some time taking in the views by foot on the hiking trails.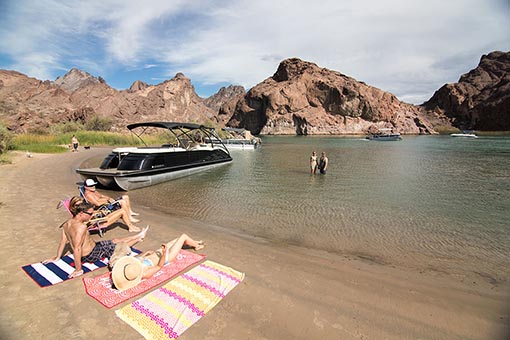 Long Island, NY – Nautical Mile
Starting Point – 40.684326, -73.206597
Long Island serves as the gateway to New York and New England, it's close to Connecticut and Rhode Island. It is less than an hour away from Massachusetts from Greenport or Montauk. Boaters can utilize these waters as a way of touring and seeing cities from a different point of view. A great place for recreational boaters is Great South Bay. Great South Bay spans roughly a 26-mile stretch of Long Island's South Shore. It's protected from the ocean by Fire Island and offers moderate to challenging boating conditions.
One of the best experiences you can have while cruising around for the day is checking out the Nautical Mile in Freeport, a culinary and recreational destination. It's located on Woodcleft Avenue, which runs along the west side of Woodcleft Canal (where you can dock your boat). The waterfront strip is home to dozens of enticing restaurants, bars and shops. It's a perfect destination for families and friends.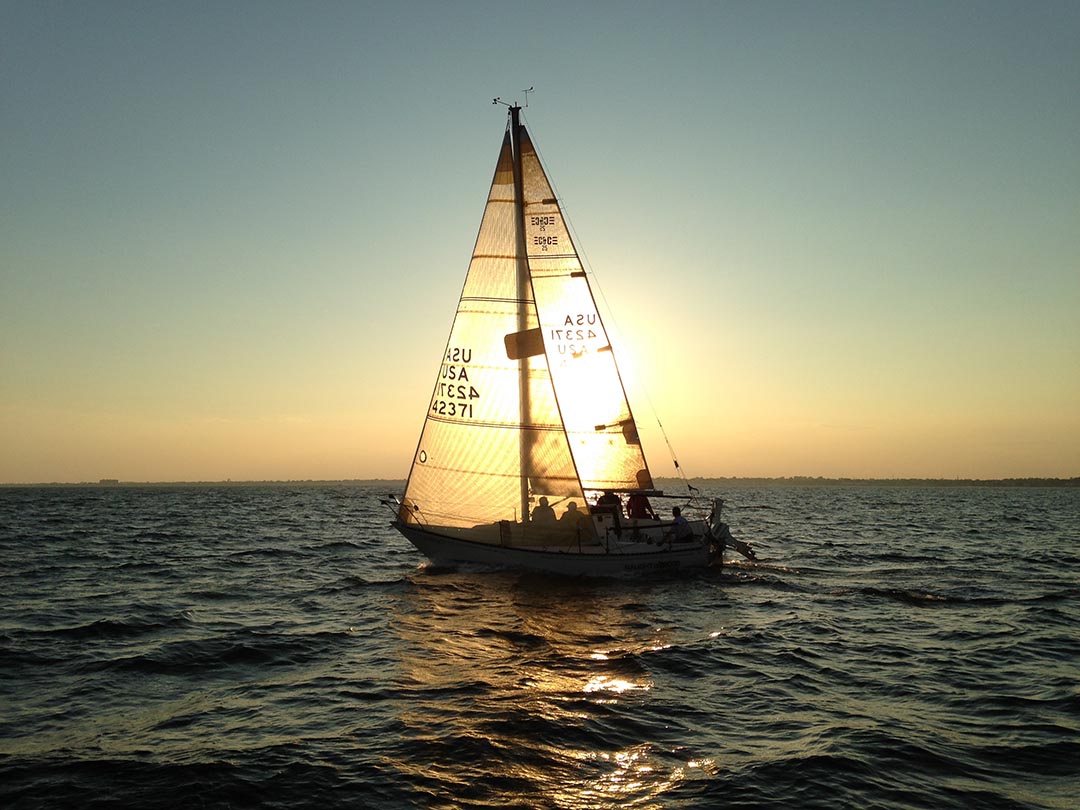 San Francisco Bay, California – Alcatraz
Starting Point – 37.827308, -122.421915
San Francisco Bay area is one of the world's top tourist destinations. For recreational boaters, there is something for everyone from fishing to water sports to sailing. With thousands of inland waterways connected to it, there are plenty of places to explore. However, it's important to note that in the summer months it's common for the afternoon breeze to funnel though the Golden Gate Bridge at 18-22 knots. Sometimes it reaches up to 35 knots! There is also a four-knot outbound current that works against a strong sea breeze. The current creates washboard waves which not every boat or boater is fit to meet.
Alcatraz, the historical and infamous federal penitentiary which was host to many well-known criminals such as Al Capone, George "Machine-Gun" Kelly and Arthur "Doc" Barker, is now a fascinating landmark to visit while in California.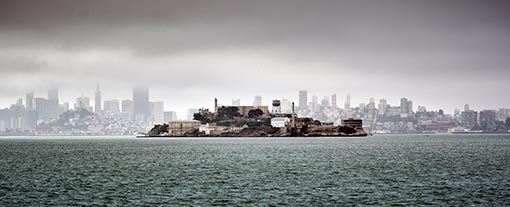 The prison was used in the late 1850's for disorderly prisoners who were too high-risk to be kept in other institutions. It was highly structured and routine, designed to teach inmates how to follow rules and regulations. Off-limits to the public for many years, you can now take a guided tour of Alcatraz. On the tour you can explore hidden tunnels and doorways, underground jails and a special garden with stunning views.  
Florida Keys, Florida – Sunsets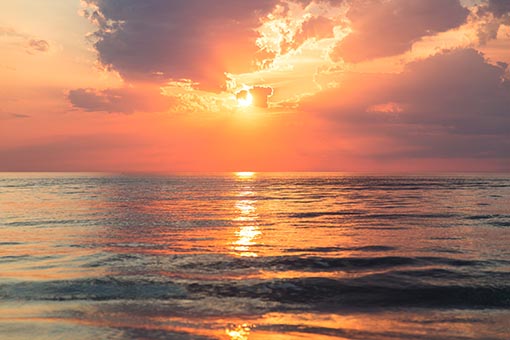 Starting Point – 24.595541, -81.782105
Known for its epic sunsets, this nautical playground draws crowds of 4 million visitors each year. Visitors love simply being on the water and enjoying the beauty the Keys have to offer. With 6,000 reefs and 800 keys in total, it's important to remember that the depth changes quite quickly. It's important to always remember your boating basics. If you want to bear witness to the renowned sunset on the continent, head over to the southernmost island and bask in its colourful glory.
Boating the open water can take you on many adventures – the experiences are limitless. Set sail and let the good times roll as you check off your boating bucket list this summer. Enjoy these awesome must-see destinations.