One of my favourite things to do is venture through beautiful, rural Northwest Ontario by ATV. I am very fortunate to live where there are so many places to go off-roading. Travelling off-road here is typically done through bush trails. The terrain that is mostly made up of mud, rock and sand. The trails can also be very narrow with many obstacles to cross. My preference is to have a high clearance four-wheel drive ATV, such as the
Suzuki King Quad 500
 .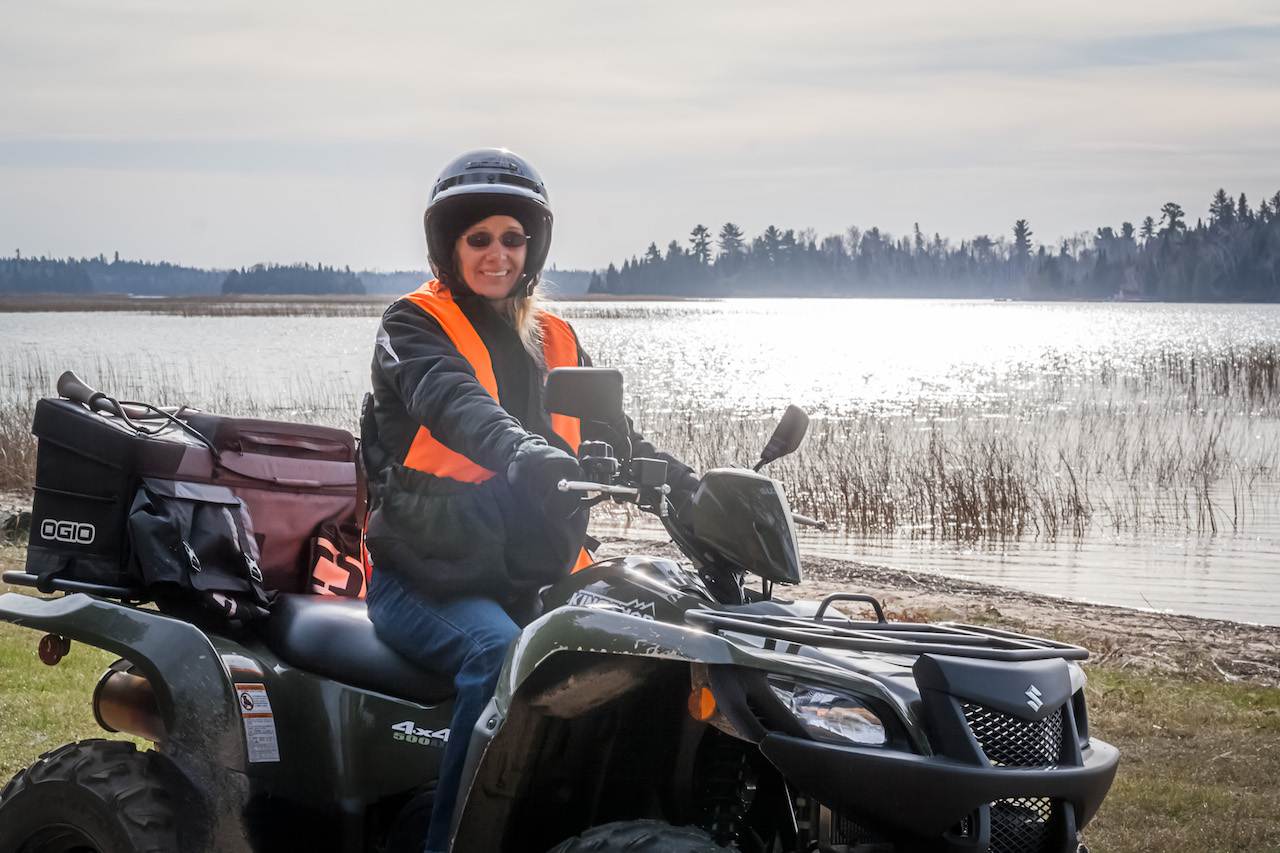 Since there can be unforeseen issues while off-roading anywhere, I recommend having a number of items. These include a tow rope or strap, winch, tool kit, first aid kit, and a saw or axe. It's important to be able to cut through any fallen trees that may be blocking the trail. Having a kit to repair and pump up a punctured tire can also save the day. I also recommend wearing an orange vest if you're going to be out during hunting season. Last but not least you should always wear a helmet.
When I go off-roading, what I enjoy most is day trips with friends with a lunch destination. A lake or a waterfall provides great scenery. We love to explore along the way. Using tools like
Backroad Mapbooks
and Google Maps satellite images can be very helpful in finding places like this. Look for old logging roads with trails that lead off, since a lot of them go to or pass by interesting locations.
One such trip began with friends having already done the work in finding a route to our destination. It was the wreckage of a crashed plane. Since the long cold winter had just ended, the trip drew quite a number of people who were eager to go.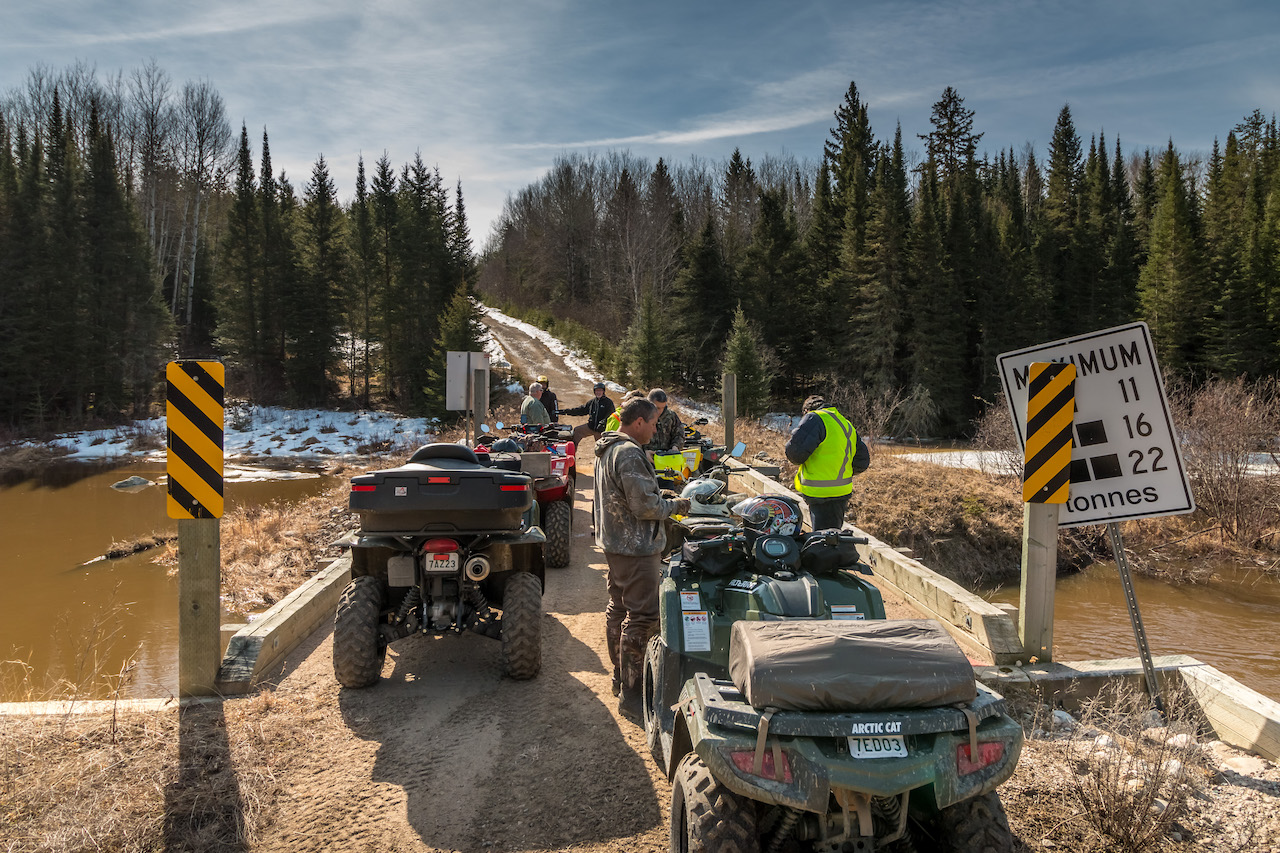 The route was about a 100km round trip that started on an old logging road. This later switched to travelling on bush trails that pass by a number of lakes and streams. The logging road was primarily rock and gravel with some muddy parts to traverse. For the most part it was expected to be an easy and enjoyable ride. Once on the trails, it was a different matter. Many of them were shaded by tall trees and still had deep, wet snow to get through. This can be a challenge in an ATV, especially with steep inclines. There was also the obstacle of a stream to be crossed that took time to get everyone to the other side.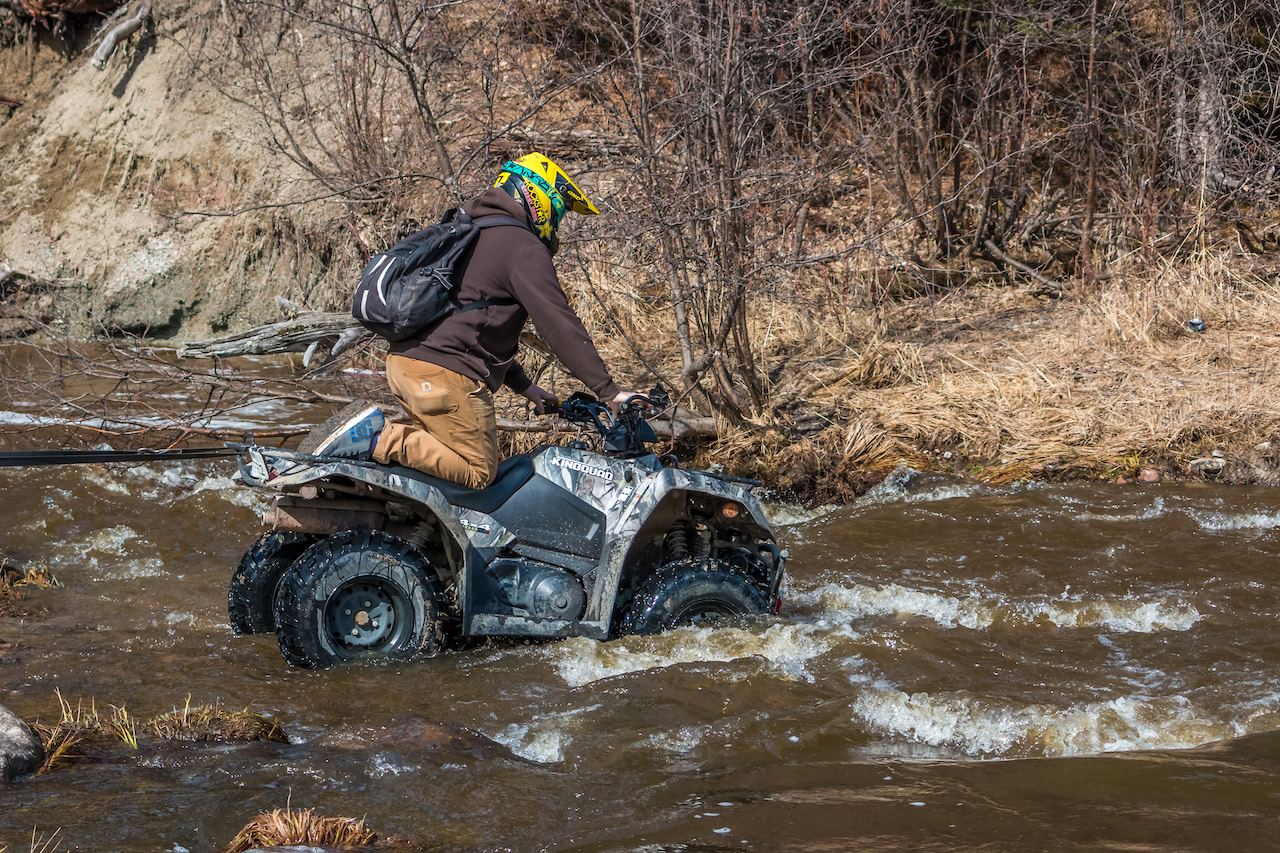 Once past the stream and a long ride down a narrow trail through the thick forest we finally came to our destination, the crashed plane. Pieces of the plane were everywhere on the forest floor and barely recognizable as an aircraft.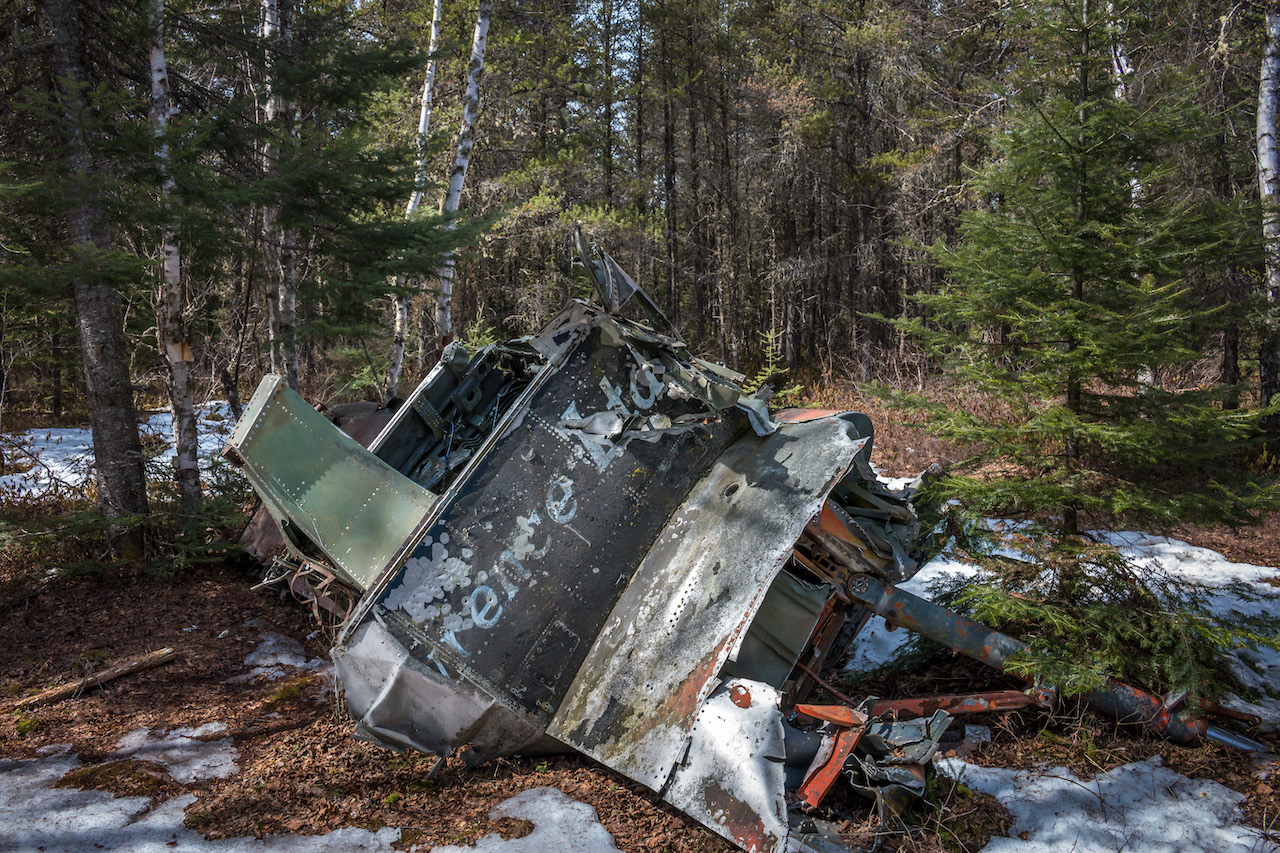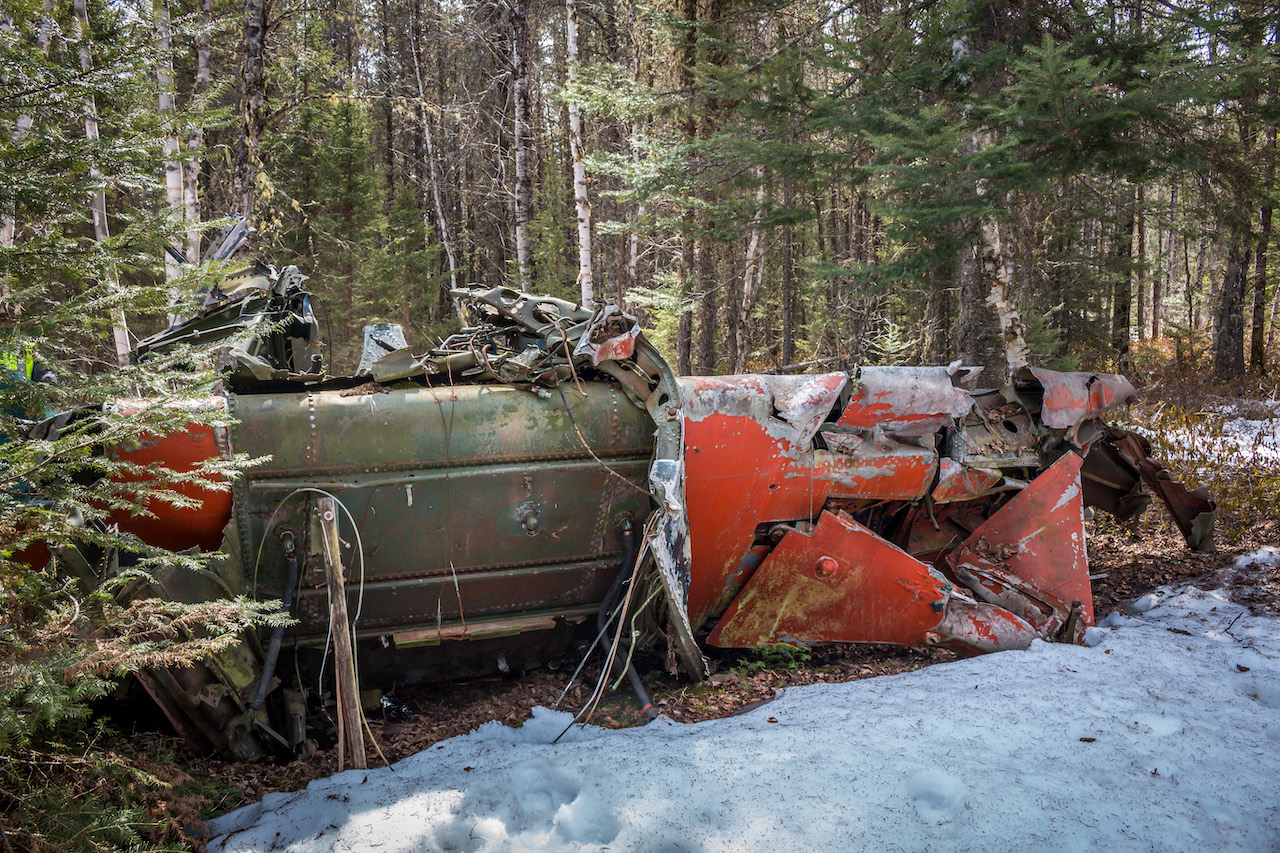 The wreckage was apparently that of an old war time plane converted to water bomber.  It had crashed a long time ago. Other than the parts on the forest floor, there were no signs of a plane ever coming down here. All of the trees were now grown back in. Once everyone had a chance to walk around and examine the wreckage and take some photos, it was time to head to our lunch destination. The setting was an unnamed lake out in the middle of nowhere. The lake was still completely frozen with no sign of melting any time soon. I can still remember the chill in the air from being next to the ice while bathed in the eerie bright white light of the haloed sun.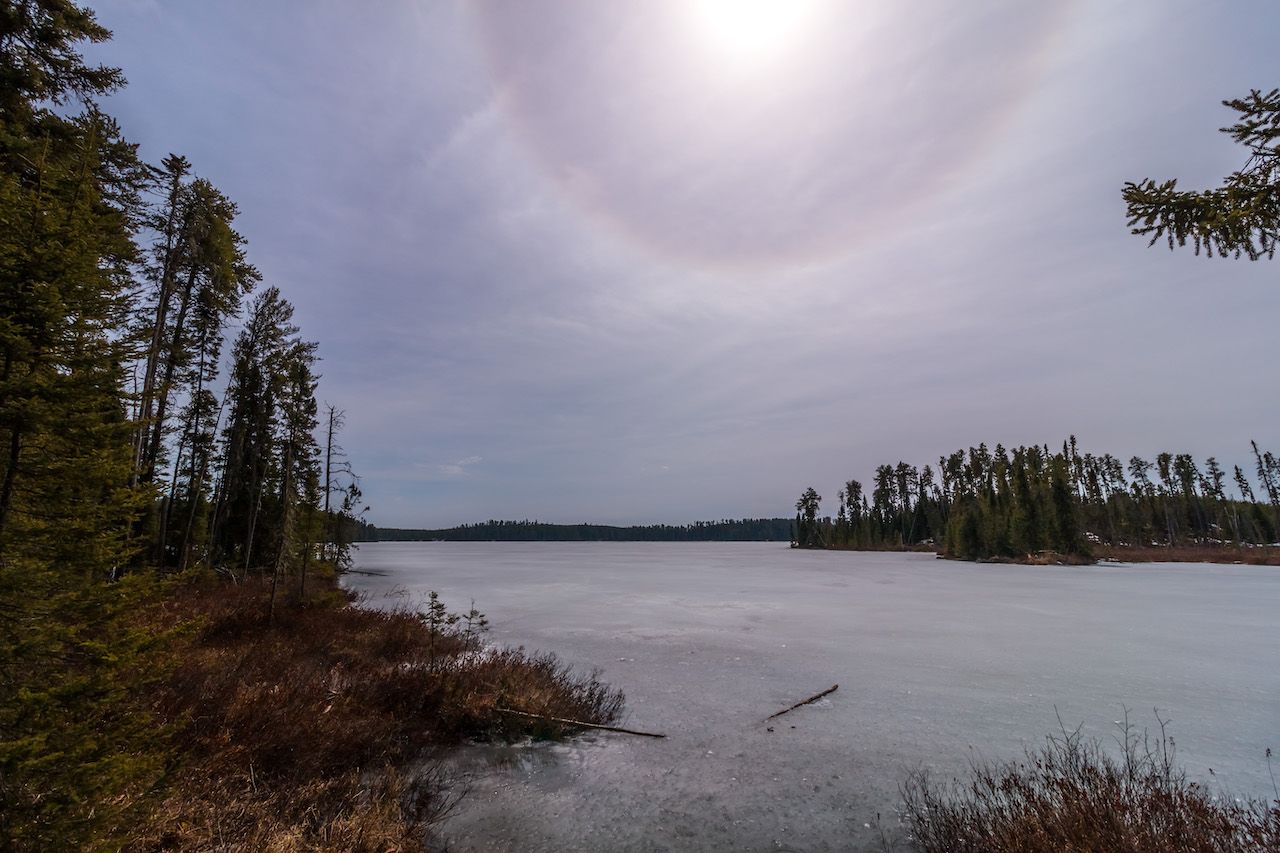 It was a picturesque lake, apparently stocked at one time with splake. I marked it on my GPS as I wanted to come back some day and bring along my inflatable kayak for some fishing. After lunch, it was time to leave and head back the way we came. We only stopped a few times to mark some other lakes to come back another time. We had one more unexpected stop to examine the parts of a deer freshly killed by wolves that were left lying on the trail. It must have just happened, since the parts were not there earlier that day. You never know what you might stumble across on a ride!
This short video shows parts of another trip with some things you may run into during an off-roading adventure.