This time last year I was 315 Pounds and didn't know what I wanted to do with the rest of my life. I decided on a whim right after I finished high school to move across the country. I bought a brand-new commuting bike which I rode every day for as long as I could until I had to return home from exhaustion. Nine months later, I was 150 pounds lighter all in part from my daily bike rides. By pushing myself out of my comfort zone at the start of each day I began to feel more confident in my everyday life. I then did something I had never dreamed of before, I made the decision to attempt a cycle tour from one end of British Columbia, Canada to the other. The ride was over 700 kilometers and would take more than seven days.
Before setting out on my tour, I made sure to have my bicycle essentials list. This would include: a bicycle, a way to carry my belongings (such as in a trailer or a set of pannier bags), a few clothing essentials, food, water, and a route to follow.  There are 'touring bikes' that are specifically made for multi-day bicycle tours as they are designed to:
To be comfortable over long distances.
To carry your belongings on the front and rear racks and a set of pannier bags.
To be easily repaired, should something go wrong with them out on the road.
You can use almost any type of bicycle on a road-based bike tour however, the longer your bike trip is and the more equipment you wish to carry, the more important it becomes to consider using a proper touring bicycle.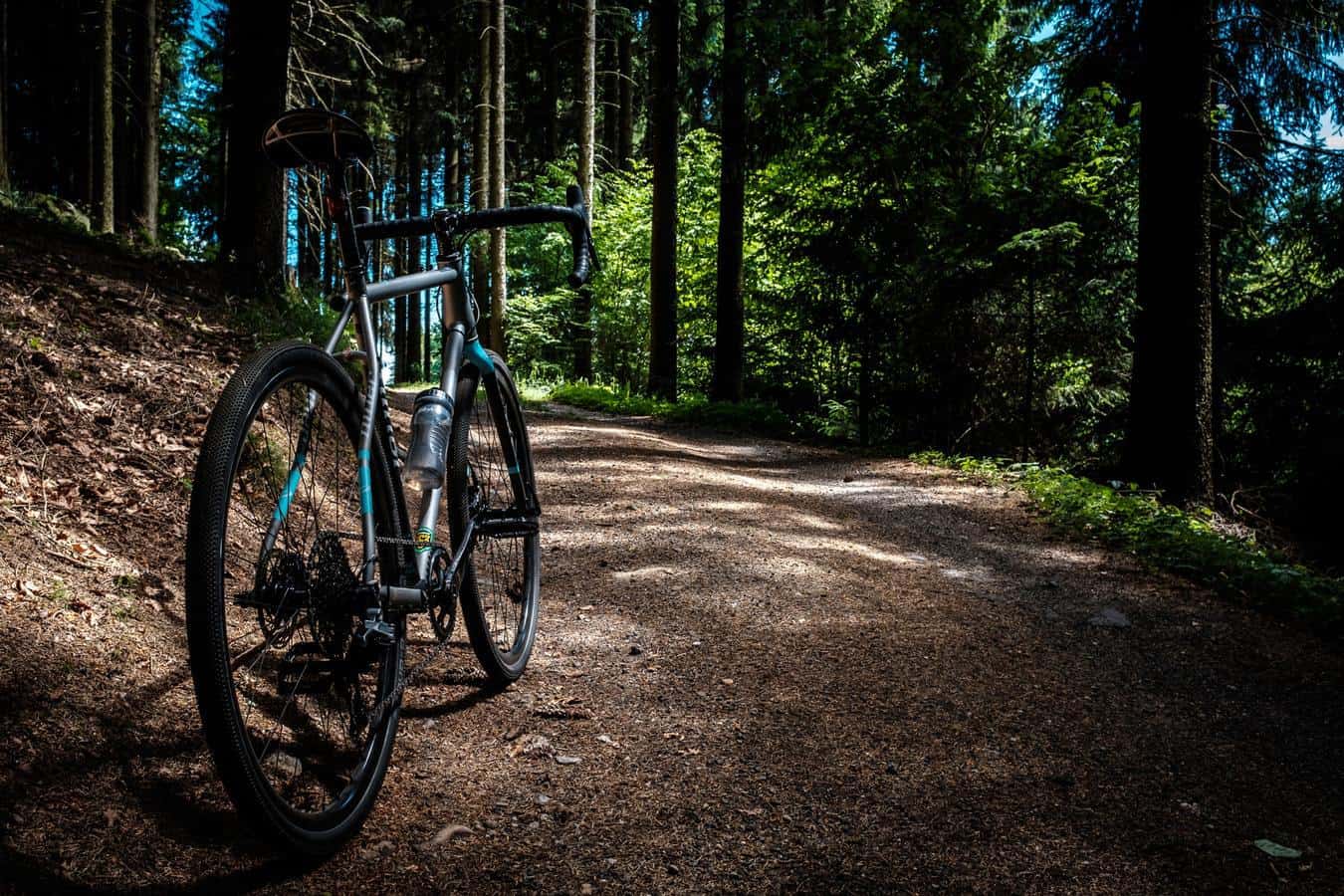 Completing your first tour is a life-changing event, giving you a different perspective on your capabilities while building your character with every pedal. Typically, the average bicycle tourist can cover between 64 and 96 kilometers in a given day (distances may range due to circumstance). Having high goals for yourself is important but for your first tour, I would suggest keeping your daily distances short and then increasing your kilometers each day until you are comfortable cycling 64 – 96 kilometers in a 24-hour period. The speed at which you travel will be affected by weather conditions, topography, the bike you're using and how much you're carrying. However, most people conducting a road-based tour can cover 16 kilometers per hour.
Choosing a place to sleep each night while on your bike tour is completely up to you and your preference. The options available are: hotels/motels, camping and/or apartment rentals. If you are trying to take more of the budget-saving route, there are sites (such as this one) where you can crash on someone's couch!
Depending on what route you plan to take, how long the tour will be, what type of services will be available to you along the way and what your personal goals for the ride are, there are other optional items you may want to consider. These items include: toiletries, electronics, a SPOT tracker, water purification system, stove and cooking pots and bike lights. There are of course other items you may want to pack depending on your specific ride and the best way to learn about these is to talk with other bike tour enthusiasts.
After surmounting such a feat, I felt as though I achieved a goal that will define me for the rest of my life.  Before setting out on your own bicycle tour, be sure to read these tips and educate yourself on what to expect. Make the decision every day to improve and you will be surprised at how your body and mind will thank you.