Although I grew up with a family who hunts, I didn't always know what I was doing. I always loved hunting but wasn't really eager to learn more about the whole process until I was in college. I'd go hunting every time I got the chance, but as for packing, sighting in my rifle or knowing the regulations and unit boundaries I relied heavily on my dad, just as a lot of kids did growing up in a long line of hunters.
It didn't take me long to realize – my first solo hunt to be exact – that I wasn't prepared with the right gear and/or knowledge to have the most ethical and successful hunt. When I hunted with my mom or dad I didn't pack optics or game bags, they did, so why did I need to? I didn't pay attention to the GPS or compass because they were always with me and again if they were with me why did I need to know? Sound familiar?
While different types of hunting require slightly different gear, the basis for what you need are all similar. Being new to hunting can be a little intimidating and overwhelming, especially to someone who didn't grow up around hunting. Many questions can arise… How do I get started? What gear do I need? And what about all that expensive camo everyone seems to be wearing these days?
These tips I have provided below are to help guide you in the right direction. It will be up to you to put them to the test.
Optics
One thing that I know now is that a good pair of optics goes a long way! When I say a long way, I literally mean it. You might have heard the expression, "Let your optics do the walking," and that couldn't be truer. Not only can they help you see more and further, but they can save you a lot of unnecessary walking especially if you're in tough terrain. Quality optics will help tremendously during periods of low light peering into shadows to look for movement or glistening of antlers in the sunlight.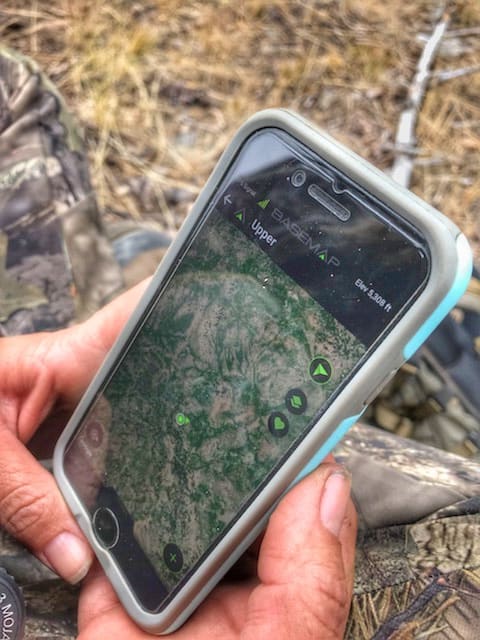 SCOUTING

Honestly, I can't say enough about the importance of scouting and how it can lead you to be more successful with your harvests. Not saying that you will only be successful if you scout, but it will give you a leg up on your journey to harvesting an animal. If you know where the animals are living before season, chances are they won't be too far away come opening day. The more time you can get out into the woods, set up trail cams and learn not only the patterns of the animals, but also the lay of the land, you will be much more prepared come opening day.

ONLINE RESEARCH TOOLS

Using online tools such as BaseMap and Google Earth are great for scouting virtually from your own home. They can help you to identify potential places to hunt, such as water sources, feed, roads, land accessibility and cover.
Camouflage

In the outdoor world this can be a touchy subject as it seems everybody swears by a different pattern. But I am going to let you in on a little secret… it doesn't matter! That's right! I used to harvest animals in blue jeans and a regular old t-shirt, before hunting clothing was made for women. Do I think wearing some type of camo is beneficial to regular clothing, of course, but I think you can harvest in any pattern because in the end, it's just about blending in and playing the wind. I choose to wear Girls With Guns hunting line because it fits me well and it's comfortable to wear. My advice is to find what fits you and is comfortable for you.
Hunting Laws and Regulations for the state

Hunting laws and regulations vary depending on the state your hunting in. Regardless of where you live, you will need to stay up-to-date on the laws and regulations your hunting state. You can get the most recent info on the states' department of wildlife website or by using the BaseMap hunting app which has them programmed in by state.

Also, it's important to be conscious if the state you are hunting in requires you to have and/or carry your hunters education card.

Boots

Besides optics, if I were to tell you to invest in something of higher quality it would be boots with good insoles. Trust me, I've been there; halfway up a steep incline and my feet hurt so bad all I want to do is sit down. Or when I just crossed a stream the first hour into my hunt and now my feet are soggy and wet for the rest of the day. You don't want to be hating life, you want to be enjoying it while hunting!

Essentials to have in your pack

Honestly, I could write a complete article on what to put in your pack because there are so many valuable things that I have learned over the years to have in my pack. But for this I will just give you a basic list and a place to start.

Harvesting Kit
Two Knives
Paracord
Tags and License
Knife sharpener or extra blades
Pen
Electrical tape
Game Bags
First Aid Kit (I buy a pre-made one and then add to it)
Band Aides
Cleaning pads
Quick Clot
Pain Killers
Gauze
Super Glue
Mole Skin
Space blanket (Can also double as a place to put meat when your quartering your kill)
Weapon essentials
Cleaning kit
Bullets
Extra broadheads
Allen wrench
Miscellaneous
Optics (Binoculars / Rangefinder / Lens pen)
Lighter
Camouflage face paint
Gloves
Hydration pack
High caloric food
Toilet paper
Hand Sanitizer​
Practice with your weapon

I can't stress how important it is for you to practice shooting your weapon multiple times before your hunt. Practicing is going to make you more comfortable and accurate which will lead to a more ethical shot placement and confidence in your shot. It's also a great idea to practice shooting in whatever gear you will be wearing on your hunt. For example, put on your hunting pack and shoot from different positions you may use out in the field.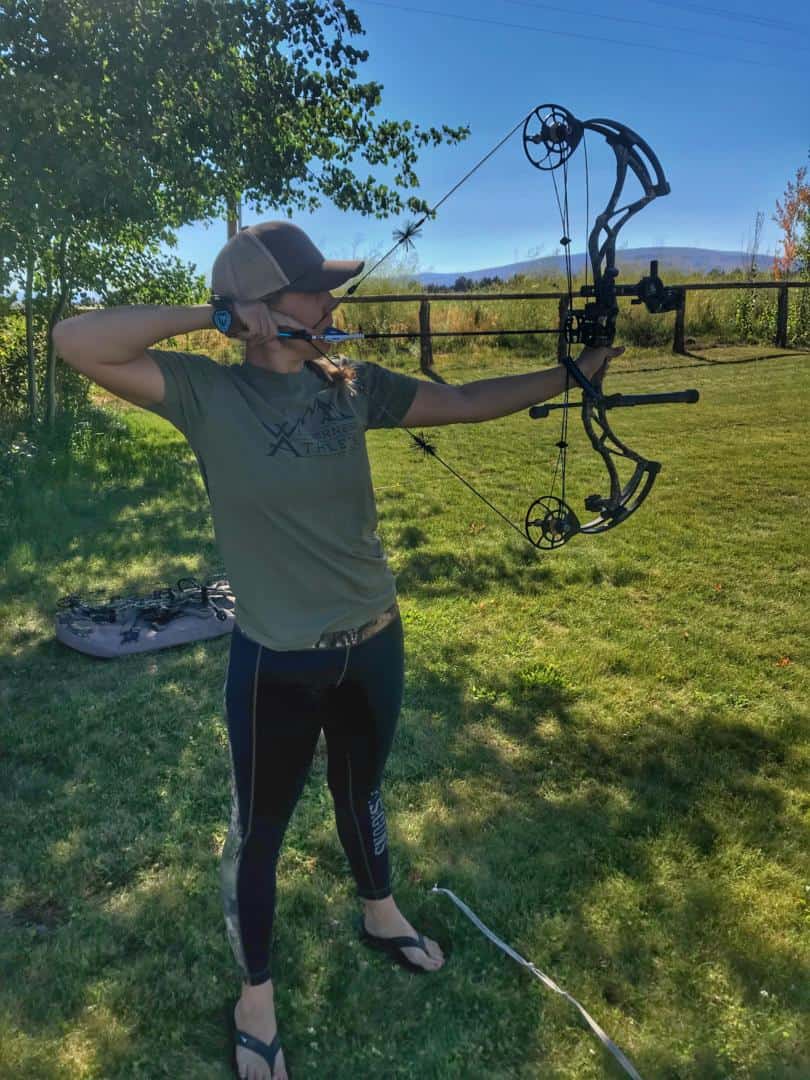 Train to Hunt

Take it or leave it, but you will feel so much better if you are in shape to hit the mountains. You can hit the gym or do your own home workouts. There are numerous free programs out there to help you boost your energy and stamina, so you can be prepared come hunting season. Is it necessary to be in shape to be a successful hunter? Not necessarily, but it definitely helps with how you feel and recover.

Over the years I've come to realize that there are no set guidelines to make you a successful hunter – that takes practice and experience. If I could give one piece of advice it's to take everything you hear and read with a grain of salt. What may work for one person doesn't work for another and vice versa.

Find what works for you!