Canadian weekends at the cottage are a time to eat, drink & be merry! We also know that Canada has some of the finest culinary creations (like maple syrup) so we've compiled the top 5 recipes for entertaining at the cottage – Canada-style! Kick off the cottage weekend and get inspired with these mouth-watering treats from sunrise 'til sunset!
Yes, you read that right. A Caesar garnished with maple bacon strips. The most Canadian drink (besides just drinking syrup) is here. Lose the alcohol for a fun mocktail you can enjoy all day!
2. The Great Canadian Gourmet Hamburger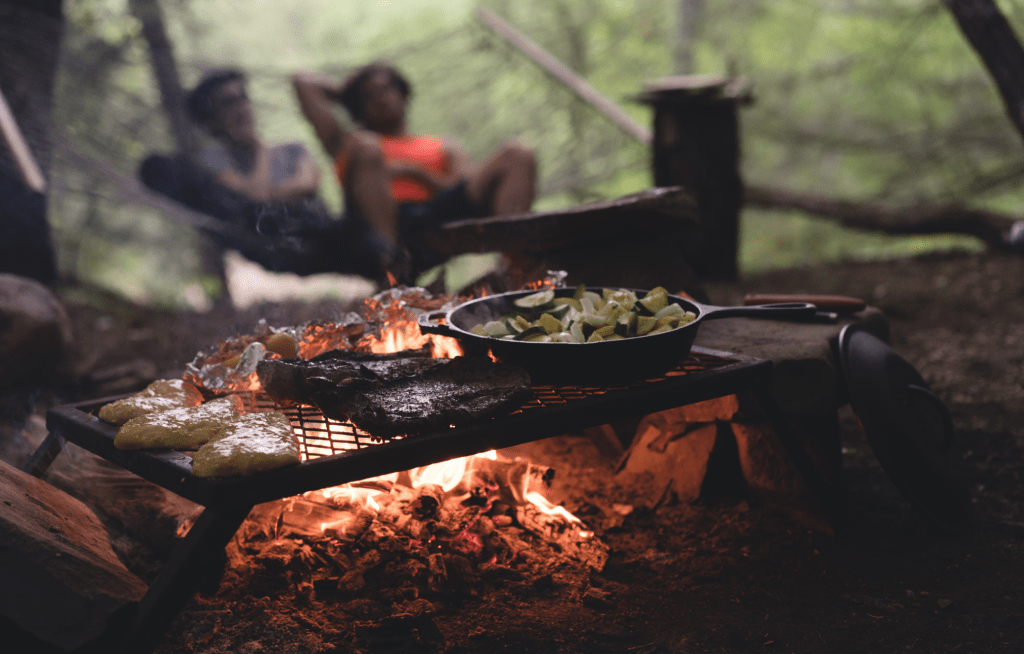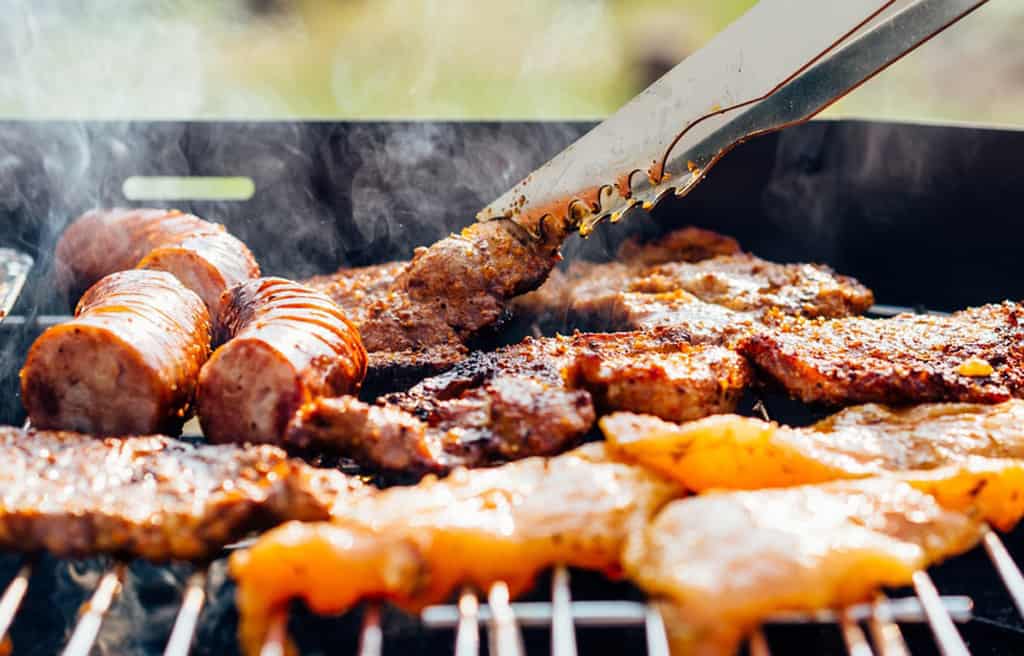 3. Maple Syrup and Bourbon-glazed BBQ Salmon
Maple Syrup and Bourbon-Glazed BBQ Salmon
Marinating meats should be a Canadian sport. Try this delicious marinade recipe which combines maple syrup, bourbon, soy sauce, lime juice, ginger, pepper and garlic. Add the salmon fillets to the marinade in seal bags and let it sit for 30 minutes. Then remove and bake!
4. Better Jalapeno Poppers
Imagine eating these in front of a lake sunset. Yeah, appetize on that. This amazing recipe instructs you to create little jalapeno boats filled with cheese, garlic, spices, and breadcrumbs. An absolute winner for a cottage appetizer.  Don't forget to garnish with sour cream.
Catch some bass from the lake and pan fry them with some blazing sriracha corn! Challenge: can you do this whole meal over the fire? If that wasn't enough, try cooking these on the boat (if your boat has permanent cooking facilities).
Finally, we challenge you to create the ultimate Canadian S'more Recipe! What would you do? Drizzle the roasted treat in maple syrup? Marinate your marshmallow in the sweet stuff? Add Smarties to the mix? Weekends at the cottage are always great, but by adding some Canadian flare to the mix, they can become so much better.