Alabama has a rich diversity of wildlife species with long hunting seasons and generous bag limits. This allows hunters plenty of opportunity to harvest and enjoy the bounds of the state. There is such plentiful wildlife in Alabama that hunters can hunt at least one species during every month of the year.
Hunting areas in Alabama include Wildlife Management Areas and Special Opportunity Areas.
Wildlife Management Areas
The Division of Wildlife and Freshwater Fisheries of the Alabama Department of Conservation and Natural Resources develops, maintains, and manages land.  It comprises 721,000 acres. The areas range in size from 400 to 91,263 acres.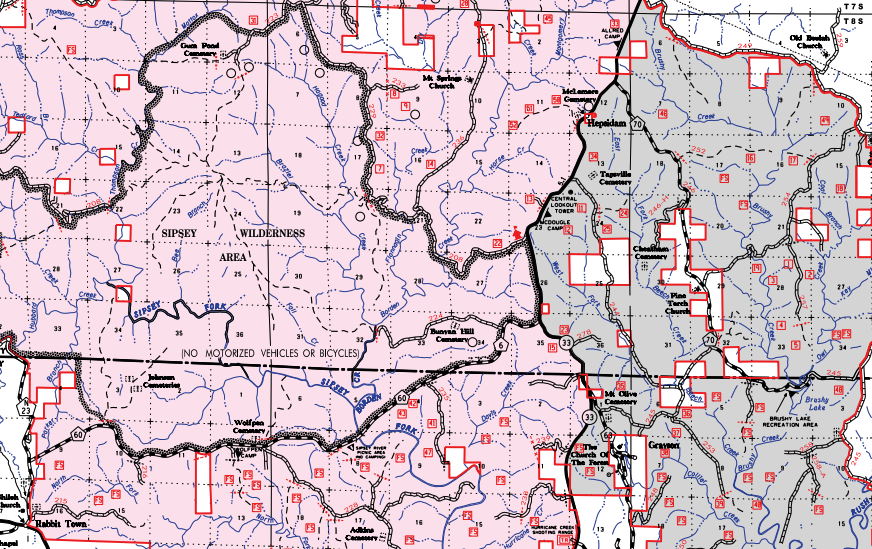 In order to hunt in Wildlife Management areas, a hunter needs a hunting license, a Management Area Permit, and a Management Area License. A Wildlife Heritage License is valid in lieu of resident State Hunting and WMA License for small game hunting, excluding waterfowl.
Rules and regulations apply on all Wildlife Management Areas and these areas can be found on the Outdoor Alabama website.
Special Opportunity Areas
Special Opportunity Areas (SOAs) are properties which are typically smaller than Wildlife Management Areas in acreage. They are used in random draw permit hunting. Each year, a small number of counties offer a limited number of slots for a successful permit holder and guest(s). This allows them to hunt a dedicated 300-400 acre unit for a 2-4 day hunt. For example in 2018:
Crow Creek (400 acres), located in Jackson County. Offered adult archery deer hunting for a permit holder and one guest. They also offered waterfowl hunting on select dates throughout the season for a permit holder and three guests.
Cedar Creek (6400 acres) and Portland Landing (4744 acres) in Dallas County. Offered deer and turkey hunting for the permit holder and one guest.
Uchee Creek (4735 acres) in Russell County.Offered deer and turkey hunting on selected dates throughout those seasons for the permit holder and one guest
Fred T. Stimpson (7200 acres) and Upper State Sanctuary (1920 acres) in Clarke County. Offered adult archery deer hunts for a permit holder and one guest. They also offered youth gun deer hunts for a youth hunter and youth guest with their supervising adult(s). Lastly, squirrel hunts for permit holder, youth and up to five guests (at least one additional guest must be a youth). Fred T. Stimpson also provides opportunity for a youth waterfowl hunt.
Alabama has a rich diversity of wildlife species allowing hunters to hunt each month of the year.
The following are designated as game animals in Alabama:
bear
beaver
coyote
deer
fox
opossum
eastern cottontail rabbit
swamp rabbit
raccoon
squirrel
nutria
mountain lion (cougar)
red wolf
groundhog
bobcat
feral swine (wild hog)
alligator
The best places to hunt big game in Alabama are:
Autauga
Barbour
Black Warrior
Blue Spring
Boggy Hollow
Choccolocco
Coosa
David K. Nelson
Freedom Hills
Geneva State Forest
Grand Bay Savanna
Hollins
and others
White-tailed deer are the most popular game animal hunted in Alabama. They are recognized as the most abundant big game animal in the entirety of the United States.  Approximately 180,000 deer hunters harvest over 300,000 deer annually. This has a significant impact on the local economy of Alabama.  White-tailed deer are classified as the most abundant big game animal in the entirety of the United States. They can mostly be found in wooded or highly bushy areas grazing on browse and forbs. 
The Deer Zone Map provides information on where to hunt deer in Alabama.
Alabama's black bear populations are primarily limited to southwest Alabama, centered around Mobile and Washington counties. Black bears have steadily immigrated into northeast Alabama from northwest Georgia, and centered around Little River Canyon, near Fort Payne.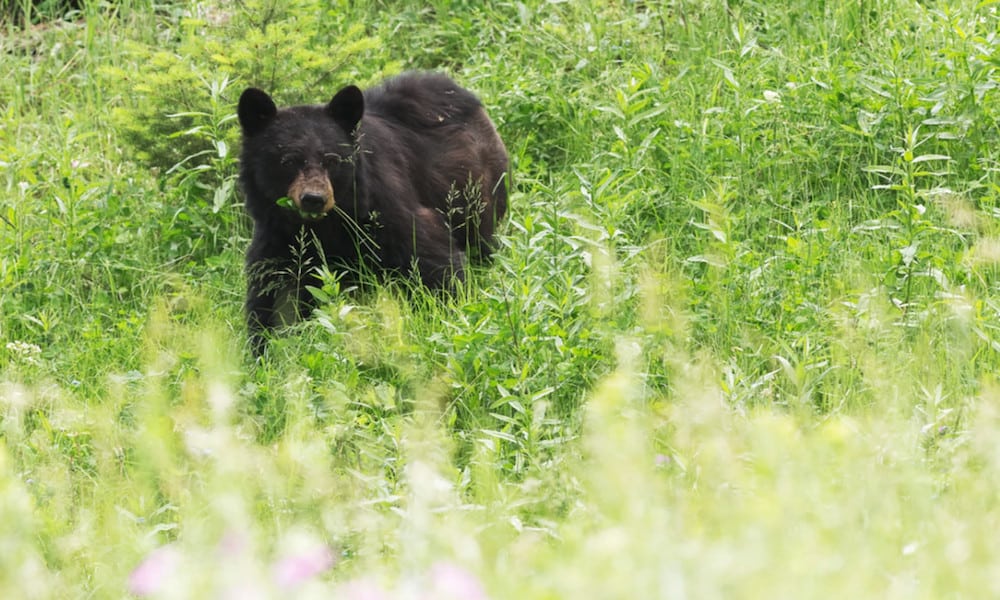 Bears are a game animal in Alabama with no open season. There is a growing bear population in Alabama. It is important to report any sightings you may have to help with management of the species in the state.
These bears look very similar to the Florida bear. However they are classified as a different subspecies, the American Black Bear, Ursus americanus americanus.
Alabama sportsmen and land managers are encouraged to help control feral hogs (a non-native species). They have no closed season or bag limits. They can be stalk hunted by moving slowly through areas with agricultural crops or stand hunted along trails which lead to a food source.
When hunting on a Wildlife Management Area, a hunting license, management area permit and management area license are required. In southwest Alabama the best hog hunting is found in the Upper Delta, Mobile-Tensaw Delta, and the W.L. Holland wildlife management areas. Scotch, Frank W. and Rob M. Boykin WMAs have smaller populations of feral hogs.
In the southeast of Alabama there are small hog populations on Blue Springs and Covington WMAs. Farther north, check out Lowndes WMA south of Montgomery. The northwest corner of the state offer Freedom Hills, Seven-mile Island, and the Black Warrior WMAs. In the northeast the places you will want to look at are James D. Martin-Skyline, Little River and Choccolocco WMAs.
Game birds in Alabama include bobwhite quail, ruffed grouse, and wild turkey.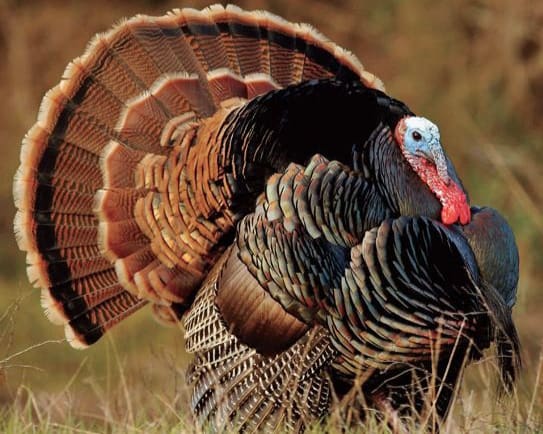 This is the second most popular game animal in Alabama with the spring season being when the most turkeys are harvested.
The restoration of the wild turkey in Alabama and the entire nation is considered one of America's greatest conservation success stories. There were excellent efforts in restoration, protections, management and research. The Eastern Wild Turkey was restored to a level that provides abundant hunting opportunities today.
PROTECTED SPECIES
All birds except English sparrows, crows, collared doves, starlings and blackbirds (except rusty) are protected by state law. Game birds and game animals may only be taken during open season for hunting. There is no open season in Alabama for bear, mountain lion (cougar) and ruffed grouse. Other wildlife species are protected by the nongame species regulation.